Anqing Transport
Last updated by meimeili at 2016/6/5
Aviation
Opened in October in 1993, Anqing Airport is a military and civil airport built on the base of a military airport. As a CCCC class airport, it is capable for planes below the model B737 to take off and land.
Anqing Civil Aviation Ticket Office is located in No. 175 of south Linghu Road in the urban area, where regular buses will pull out two hours before the depature time of the flight.
Inquiry Tel:5543848
Railway
In 1994, Hefei-Jiujiang Line, via Mr. Tian Zhu, stretched over 200 miles through out Anqing and finished the history without railway. Nowadays, there are also trains leading to places like Beijing , Shanghai and Hefei etc.
Inquiry Tel of Anqing Railway Station:0556-5027222.
Highway
The highway network radiates in all directions in Anqing, consisting of National Road 105, 206 and 318, Shanghai - Chengdu Freeway, Hefei-Anqing Freeway and six provincial roads. Besides, buses to various counties in the city and neighboring provinces are available everyday at Anqing Bus Station.
There are two major long-distance bus stations in Anqing. The regular bus from Anqing to Hefei pulls out every 10 minutes from 6:00—17:50 everyday, which costs 3 hours and 30RMB per person.
Anqing Bus Station
Address:No.56, Yicheng Road
Information Tel:5513373
Hubin Bus Station
Address:No. 176, South Linghu Road
Inquiry Tel:5514228
Tip:The beginning price is 4RMB/2 miles, whichever model. Beyond it, the price is 1RMB/mile for the taxi with air capacity under 1300CC and 1.2RMB/mile for the one over it. Beyond 6 miles, passengers are charged 50% fee for empty driving. Moreover, they have to pay the bridge, road and ferry tolls.
Waterway
As a national first-class port, Anqing Port takes the duty of material distribution and passenger transportation of southwestern China, Anhui , Jiangxi , Hubei and Henan. The major lines include Hankou- Shanghai , Hankou- Nanjing , Shanghai- Chongqing and Jiujiang-Nanjing. The commuter lines consist of Anqing-Nanjing, Anqing-Wuhu and Anqing-Jiujiang. What's more, the passenger station of Anqing Port lies in No. 7 in mid Yanjiang Road and its telephone number is 5581857.
Top Things to Do in Anqing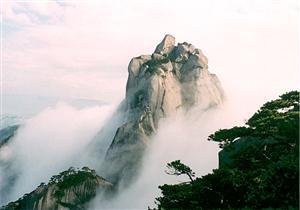 The name comes from its main peak propping up the sky. It… >> details

The legend has it that Da Yu recorded the merit of water-… >> details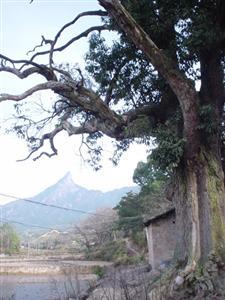 Mt. Si Kong, also named Si Kong Yuan, has an elevation of … >> details
Travel Confidently with Us

10,000 Satisfied Customers

50 Years in China Travel Industry

Quick Response within 24 hours

Secured Online Payment

Group Tours with Solo Adventure

No Hidden Fees and No Traps