Bayan Gol Travel Guide
Last updated by fabiowzgogo at 2017/5/9
Bayan Gol Overview
Bayan Gol is the biggest autonomous prefecture of area level, which occupies one fourth of Xinjiang. It measures over 800 square kilometers horizontally and vertically. For this reason, Bayan Gol is called "No.1 Prefecture of Hua Xia (China)." Under its jurisdiction are Luntai, Ruoqiang, Weili, Qiemo, Hejing, Yanqi, Heshuo, Ku'erle city, and Bohu counties.
Bayan Gol, which means beautiful and rich basin when translated in Mongolian, features disparate elevation difference, rich history, and amazing natural resources, which make the place unique and extremely attractive for both locals and visitors.
The huge size of Bayan Gol comes with so many attractions. There's the Taklamakan Desert, which is the largest one in China and the high quality mountain pasture Bayan bluck prairie which is surrounded by lush grass, bodies of water, and hills.
Bayan Gol is also the home of Bositeng Lake that features thousands of hectares of blue waves. It is dubbed as the "aquatic paradise in the desert" and is the biggest interior freshwater lake in the country.
Visitors can also expect to see Bayan bluck Swan Lake where groups of swans can be observed between the water and sky. Luobu Lake, on the other hand, offers wonderful views of Yadan and stretch of desert.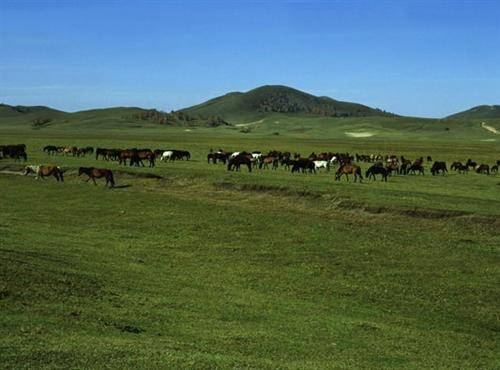 Sea of forests can be explored in Tianshan; they are beautiful and luxuriant and offer varied scenes. There are also prairies, deserts, icy peaks, and historical relics ruins.
Climate
Located far from the ocean and surrounded by high mountains, Bayan Gol has a typical continental climate with long sunshine duration, low annual rainfall, and large diurnal temperature variation. In general, springs are often windy, winters are very cold, and summers are extremely hot. The best time to visit is early autumn when the sky is clear, when the days are longer, and when temperature is bearable.
Food
Nine Bowls and Three Lines is the most popular dish among Hui people. The dishes in a banquet are placed into 9 bowls that are placed in a square with 3 bowls in each side. No matter how you'll look at them, you'll always see three lines. It is for this reason why the dish was called Nine Bowls and Three lines. Typically, the dish with meat in four corners is served first. Then, the dishes in four sides follow. The two dishes, which are facing each other, have to be somewhat the same. For example, if the dish in on the other side is chicken wing, the dish on the other side can be duck wing. These are sprinkled with spring onions, caraway, blue radish, and carrot.
Attractions
Buluke Prairie
Bayan bluck prairie is made of two basins and is surrounded by the mountainous area knoll pasture. It spans 636 kilometers starting from Ku'erle city. It covers 23,000 square kilometer in land area with an elevation of 2,500 kilometers. The prairie is surrounded by lush grass, plenty of water, snowy mountains, and unconstrained topography that offer visitors with magical scenery. Buluke Prairie is the home to the only nature preserve where visitors can watch swans dancing between the sky and water.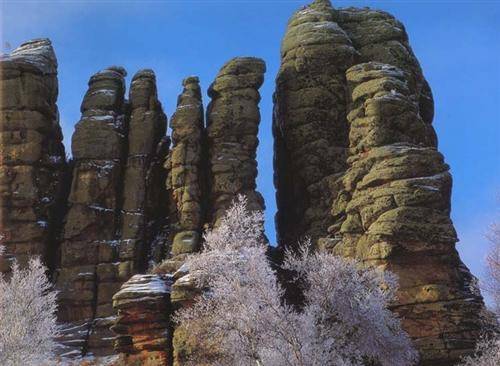 How to get there: Take bus from Urumqi to bluck prairie.
Best time to visit: July, August, and September when the temperature is relatively low.
Hours: Anytime
Ticket Price: Free Entrace
Bositenghu Lake
Lake Bositeng or Bositeng Hu offers refreshing natural environment to weary visitors. It is particularly appealing to people who are fond of bird watching. Around the lake, visitors can feast their eyes on mountainous nature preserve and extensive grassland. Lake Bositeng's own Golden Sand Beach allow svisitors to sunbathe in clean, fine sand. Visitors can also rent a boat, swim, or enjoy various water activities.
How to get there: Catch a bus from Korla City to Lake Bositing
Hours: 10am-7:30pm daily
Altun Mountain Nature Preserve
This is a closed mountain basin with interior rivers converging toward the center forming over ten plateau lakes. The biggest one is Ayakeku Big Lake that covers about 510 square kilometers. On the southeast part, Kumukule desert can be found. It's the biggest one in the area and is regarded as the desert with the highest elevation in the world. Visitors can expect surprisingly wonderful scenery. In here, spring gushes out from the foot of a big sand mountain; sand and lake connect while sand and spring co-exist as well as the swamp and desert.
The reserve is sparsely populated however, there are about 240 species of plants and 60 species of wild animals that can be found here. In here, the primeval environment is completely preserved making it a valuable source for exploration and scientific research.
Location: Ruoqiang county
Hours: 7am-5pm