Covering an area of 100 mu, Bainiao Garden is the only center for watching and protecting birds, which simulates natural environment in Beijing. In the garden, there stands a giant bird net with the center-height of 40 meters, covering an area of 220,000 square meters. In the bird net, there are more than 100 species of birds, which contains over 2,500 birds of a great variety, and the number of birds is increasing gradually. Among these 100 species of birds, a great many species belong to national first-class and second-class protected animals, such as Brown Eared-pheasant, Red-crowned Crane, Green Peafowl, Golden Pheasant, Black Swan and Augta.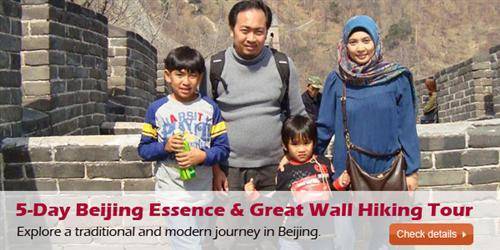 What to See in Bainiao Garden
In Bainiao Garden, you can watch and appreciate these multicolored rare and precious birds, and listen to the singing of birds to your heart's content. Besides, you can also feed the birds by yourself. Thus, Bainiao Garden is regarded as an ideal place to keep away from the hustles and bustles of the city, and it's also a paradise for children and teenagers.
A bird fancier club is also established by the garden, which implements various activities with the theme of environmental protection and the special subjects of knowledge about birds among members. Besides, Bainiao Garden will also cooperate with conservation of wild life department and science and education departments, organizing activities with them, aiming to help people to enhance the sense of loving birds, protecting environment and keeping ecological balance.
Customize a Tour to Bainiao Garden
If you want to have an experience in this bird paradise, China Travel can customize a tour to Bainiao Garden, which can save your time and money and trouble-free. Please feel free to tell us your idea!
Solo Adventure Tips:
Location:

No. 18, Beitucheng west road, Chaoyang District, Beijing (朝阳区北土城西路18号)
How to Get There?

Take No. 380 and 406 buses and get off at Anzhenxili (安贞西里)
Ticket Price:

15 yuan per person from Monday to Friday; 20 yuan per person on weekends
Opening Hours:

8:30 to 19:00; 9:00 to 17:00 in winter
More Tips:

Attraction Type: 100 species of birds in a garden simulating natural environment
Training Birds Show Time: 10:00 to 11:00; 14:00 to 15:00
Recommended Visiting Hours: 2 hours
Tel: 010-62379926