Covering an area of more than 2000 mu (20 hectare), Baiwangshan Forest Park is located 3 kilometers (about 1.86 mils) north of the Summer Palace. The main peak of Mount Baiwang is 210 meters above the sea level, on which people can have a full view of Beijing City. So, Baiwang Mountain is a good place for people to ascend a height and enjoy a distant view. Besides, the environment in Baiwangshan Forest Park is quiet and beautiful. With the vegetation coverage of more than 95%, Baiwang Mountain is also known as the Oxygen Bar of Beijing. A trip to Baiwangshan Forest Park can make people refreshed and relaxed. National Mountaineering Expedition have also built their rock climbing facilities here. So, people who are fans of aerobic exercise and outdoor exercises can enjoy themselves there.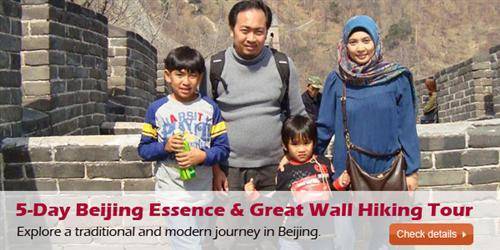 Solo Adventure Tips:
Location:

How to Get There?
Tourists can take Bus 722, Bus Special 6, Bus Special 4 and Bus 957 Fast 2, and get off at Baiwang Mountain Station. Or, they can take Bus 330, Bus 933 and Bus 697, and get off at Heishanhu Beikou Station. In addition, Heishanhu Station on the Line of Bus 718 is also near Baiwang Mountain Forest Park.
Ticket Price:
6 yuan for adults and 4 yuan for students
Opening Hours:
7: 00 a.m.–7: 00 p.m.
More Tips:

Information accuracy:
We try to make the information on China Travel accurate when we write/edit it. If you find any outdated information, please inform us.