The Beijing World Park, located in southwestern Fengtai District, is 17 kilometers from Tiananmen and 40 kilometers from the Capital International Airport. The park displays 110 world's symbolic man-made and natural attractions from over 40 countries. The construction of the park went for three years from 1991 to the October of 1993.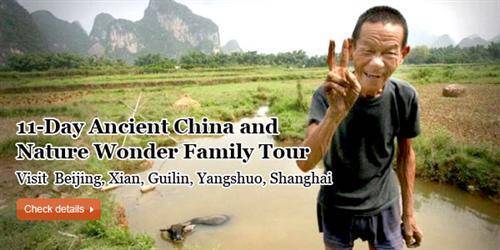 The park sets out some world architectural masterpieces under the mini rate of 10:1. There are the Wooden Pagoda in China's Ying County, the world's oldest and best-preserved wooden pagoda, the Leaning Tower of Pisa, the Pharoas of Alexandria and Eiffel Tower in Paris. China's Qingyingjing Park, Japan's Katzura Imperial Villa, India' Taji Mahal and an old-style garden of the US are grouped together to represent the splendor of the world's different gardening styles and in recognition of the many distinctive forms which landscape gardening has taken in China.
Great efforts were made to build the structures out of the same materials as the real ones, and marble and granite surfaces, together with copper and gilded sculptures help produce a realistic effect. For instance, the Pyramid is made of 200,000 white marble bricks, each as large as a bar of soap. Red square is paved with over 5 million red bricks smaller than mahjong tiles.
Apart from the mini foreign architecture and scenic attractions, visitors to the park get the opportunity to enjoy the shows and music from these foreign countries. The park opens a window for those who want to take a look at the outside world.
Solo Adventure Tips:
Location:

It is in Dabaotai, Hua Village, Fengtai District.
How to Get There?

Public bus No. 744, 905,967,, 944 and 937 all have stops at the World Park.
Ticket Price:

Adults: 65 Yuan per person
Children below 1. 2 meters and senior citizen above 70 years old: free
Opening Hours:

April 1 to October 31: 8: 00 am to 6: 00 pm
November 1 to March 31: 8: 00 am to 5: 00 pm
More Tips:

1.Cultural Activities in Beijing World Park :From May to August: White Russia dance performances are staged from 13:30 to 14:15 at the open-air theater every day. From May to October, Elephant show Time: 9:30, 11:00, 14:00 and 16:00. Starting at 14: 50, folklore dance performance, dances of Asia, Africa and Latin America, Chinese and foreign national music, and wind instrument orchestra can be seen in the park.
2. English, Japanese, and Spanish guiding service are provided for free at the site.
Information accuracy:
We try to make the information on China Travel accurate when we write/edit it. If you find any outdated information, please inform us.