Xishan National Forest Park is the largest national forest park in Beijing, which is situated in Small Western Hills, 20 kilometers (12 miles) from the urban area of Beijing. It's the nearest forest park to the urban region of Beijing. The park began to be constructed in 1984. It stretches from Shijingshan area to the east, Wenquan Village of Haidian District to the north, Wenyi Road to the east and Yongding River Valley to the west, crossing Haidian, Shijingshan and Mentougou districts. The forest park boasts five main scenic areas, including Changhua, Baiwang, Jingfu, Lingyun and Beiling scenic areas. Xishan National Forest Park covers a total area of 5974.8 hectares, and forestland covers 5196.8 hectares, with the forest coverage rate of 87%. The chief species of trees include Chinese pine, oriental arborvitae, Black Locust and common smoke tree. Xishan National Forest Park boasts unique natural scenery in four seasons, springs with peach blossoms, relatively cool summer, mountains covered with red leaves in autumn and snowy winters.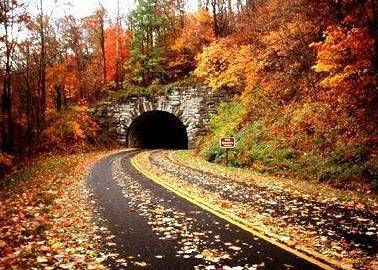 Xishan National Forest Park in Autumn
Located in temperate zone and enjoying a continental monsoon climate, Xishan National Forest Park boasts rich natural and human landscape. It has a large variety of plants and animals, including 250 species of plants, 10 kinds of animals, over 50 species of birds, various amphibians and reptiles. The human landscape include Wangjing tower, Songhe mountain villa, shooting range and white tower, which are tall enough for visitors to appreciate blossoms and overlook the capital. Jingfu temple with the forest area of 80,000 mu, ranking as a natural oxygen bar, is an ideal place for avoiding summer heat.
Xishan National Forest Park also boasts a number of inscriptions of celebrities, revolutionary memorial sites and historical sites, such as Wofo Temple, Fuhui Temple, Fahai Temple, Yaoyue Cave and cemeteries of Mei Lanfang, Ma Lianliang, Yan Shaopeng, Liu Bannong, Liu Tianhua and Tong Linge. Just in the Ming Dynasty, palaces and cemeteries were built there. In the Qing Dynasty, the are used to be the station of Eight banners soldiers. At present, there are still remains of watchtowers and villages.
Solo Adventure Tips:
Location:

How to Get There?
Take No. 360, 318, 698 and 962 buses and get off at Nanhetan
Ticket Price:
10 yuan per person
Opening Hours:
8:00-18:00
More Tips:

Information accuracy:
We try to make the information on China Travel accurate when we write/edit it. If you find any outdated information, please inform us.