Beijing Local Products:
The metropolis of Beijing has several shopping districts offering a mind-boggling variety of goods. The traditional shopping districts have been always Wuangfujing Street, Qianmen Street, Dongdan and Xidan Commercial Street but now it seems that Jianguomen Wai Street and Chaowai Street have risen to the top for the latest and most luxurious items. Shopping at outdoor markets remains not-to-be-missed experience for foreign travelers.
Beijing Shops and Stores:
Beijing is a Great place to shopping, from shopping malls to street markets, you will find things that suitable for you.
Cloisonne Factory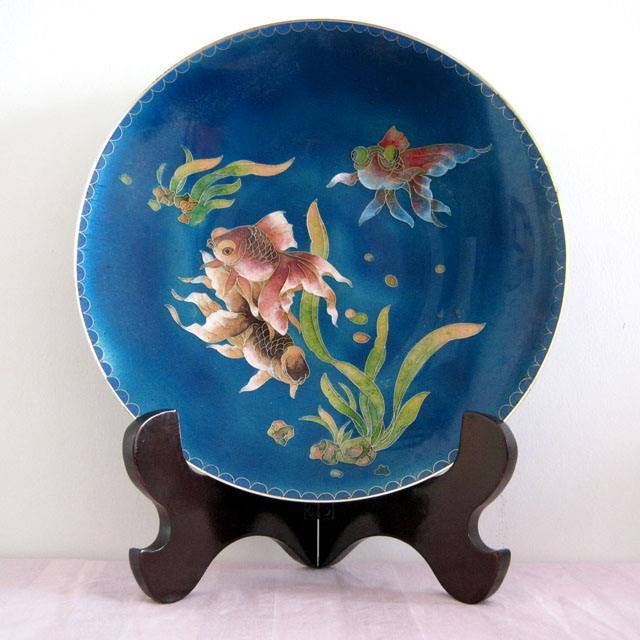 Cloisonn is a magnificent and colorful handicraft article that is made within a complex manufacturing process, including inlaying thin gold threads or copper wires into various patterns, hammering the base, inlaying copper strips, soldering, filling with enamel, firing enamel, polishing, gilding and adhering enamels of various colors to copper molds. Blue is the major color of cloisonn. The making of cloisonn can date back to the Ming Dynasty and became prosperous in the Qing Dynasty, boasting
Wangfujing Shopping Street
Wangfujing Street, stretching from East Changan Avenue in the south to National Art Museum of China in the north with the length of 1,600 meters, is the most well-known commercial street in Beijing and one of the largest pedestrian streets in China, serving general merchandise, clothing, diamond, jewelry and the like. It boasts about 280 brand-name stores, including China time-honored brands and multinational well-known brands, such as Shengxifu hat store, Wuyutai tea house, New China Children
Chaowai Yuexiu Clothing Market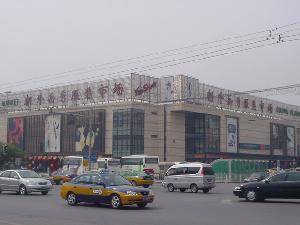 The Chaowai Yuexiu Clothing Market, situated near the Chaoyangmen metro station, was opened in 2005. Currently, it covers a total area of 30,000 square meters having possession of more than 1000 shops. Visitors can find various kinds of cloth here, such as Business suits, T-shirts, and casual wear, especially traditional Chinese apparel: Qipao, Tang cloth and sun yat sens uniform. It is also a good place to discover interesting traditional Chinese crafts such as Chinese Brocade, silk, Chinese
Sanlitun Yashou Clothing Market
Sanlitun Yashou Clothing Market, located at 58 Gong Ti Bei Lu, was opened in May 2002. Currently, it covers an total area of 28000 square meters. This market is similar to the Silk Street, but the things here are much cheaper than those in Silk Street. There are five floors selling various kinds of things. Basement: shoes, handbags and suitcases. Almost every people especially who are struggling to house big feet can find fitting shoes here. First floor: coats and jackets. Second floor: hiking
Xiushui Silk Market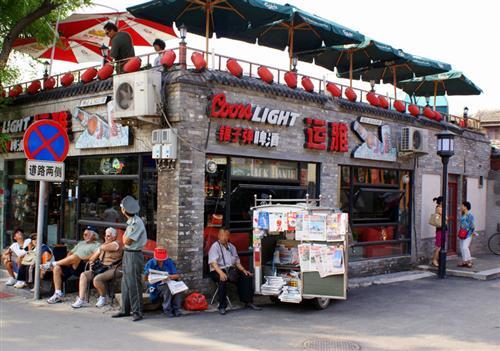 Silk market(Xiushui Street) is replete with some of the finest silk products, as well as an amazing arrays of name-brand clothes, bags such as Reebok, Adidas, Gucci. But very few of these top labels are the real thing despite their uncanny resemblance. This is probably the reason that serious shoppers usually avoid this market but there is still a lot of interesting things to see and to do. The fun of the place may not come in searching for the perfect bag or best shirt, it comes in the haggling.
Lihengtang Pearl Store
Lihengtang Pearl Store is a state-owned enterprise with a business of the cultivation processes, manufactures and sales of pearls. Jiangsu and Zhejiang provinces make China lead the fresh water pearl industry in the world. Various kinds of fresh water and sea pearls with different qualities are offered in Lihengtang Pearl Store. The Tahitian Black Pearl and Nanyang Golden pearl are their famous seawater pearls. It is an absolutely good chance to know how to cultivate the seeds in the live mussels
Panjiayuan Market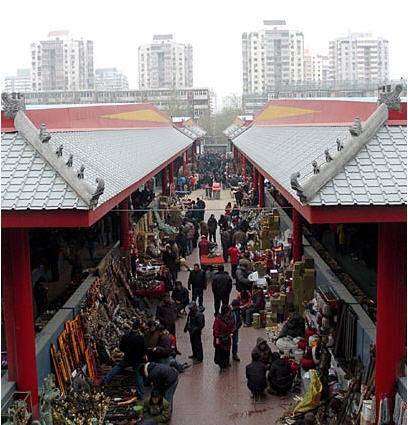 Panjiayuan Market is an open-air holiday market selling old arts crafts. Over 4000 stalls offer abundant old merchandise including old books published during the Culture Revolution, Jade bracelet, ancient furniture, hand-made porcelains, calligraphy, paintings and Cultural Revolution propaganda posters. All the thing you can imagine and many thing you cant imagine are available. But most of things on the shelves are fake. Every weekend, millions of visitors come here looking for treasure.
Liulichang Antiques Street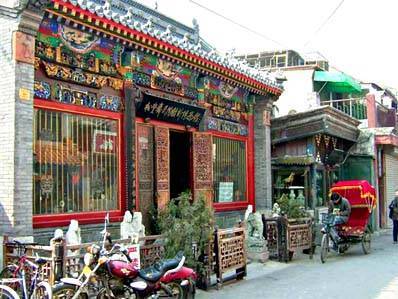 The Liulichang Culture Street, a few minutes' walk from the south of Hepingmen Subway Station is a great place for shopping in terms of both variety and atmosphere. The street is thought to have originated from Qing Dynasty, which is evidenced by the ancient wooden architecture lining either side of the street. Products sold here include jewelry, antiques, and ancient calligraphy and paintings. Enjoy the pleasure of bargaining when you decide to buy something.
You might also be interested in:
Recommended Tours:
Top Things to Do in Beijing
Travel Confidently with Us

10,000 Satisfied Customers

50 Years in China Travel Industry

Quick Response within 24 hours

Secured Online Payment

Group Tours with Solo Adventure

No Hidden Fees and No Traps