Li River Cruise Seat-in-Coach Tour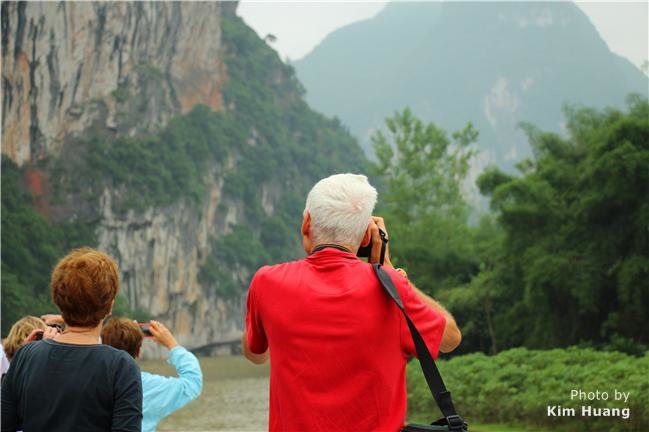 Li River Cruise Seat-in-Coach Tour
1

Tour Itinerary

8:30 am - 13:30 pm

Activities: Hotel Pick-up, Li River Cruise, Lunch on the cruise.
Your guide will call or leave you a message the night before your tour to prearrange the meeting time. In the morning at8:30, your guide will pick you up from the hotel and transfer you via coach to Zhujiang Pier where you get on board the boat.
The cruise will last about 4 hours, setting off at 0900 from Zhujiang Pier and arriving in Yangshuo County around 1300-1330.
The cruise will present you a dreamy 4-hour journey along the Li River Cruise. Your lunch will be served on the boat. 
Li River was selected as one of the world's top 10 watery wonders by America's National Geographic magazine, who quoted on their official website: "China's Li River snakes through a fairy-tale landscape of conical limestone peaks, its smooth waters exquisitely mirroring the magical scenery."
About one and a half hours in the cruise will come to the highlights of the Li River scenery, including Yang Di scenery, Langshi Scenery, Nine Horses Fresco and the background picture of 20RMB note.
14:00 pm - 18:00 pm
Activities: Explore a local market in Yangshuo, Bus back to Guilin
The Cruise will arrive at Yangshuo pier or Dragon Head Hill pier depending on the water level. After a brief stroll through Yangshuo Market you will be transferred back to your Guilin hotel from Yangshou. Your guide and driver will choose the best route for the tour that day based on your hotel's location and the day's traffic conditions.
Please Note:
The cruise is a one-way ticket; the driver will take you back to Guilin from Yangshuo in the afternoon by coach.
The price will be the same if you don't go back to Guilin. You can bring your own luggage on board if you plan on staying in West Street or leave them on the coach if you need to transfer to a hotel in the village nearby after the cruise.
In the afternoon the optional tour is rafting on Yulong River with an extra fee of 200 Yuan.
2

Price Inclusion and Exclusion
3

Got Questions? Ask us here:
Tour Code: GLALC-2
Location: Guilin
Duration: 8 Hours
Tour type: Seat-in-Coach Tours