China Relaxation Tour
11-Day, Beijing, Xian, Chongqing, Yangtze, Yichang, Shanghai, Private Tour (ct-62s)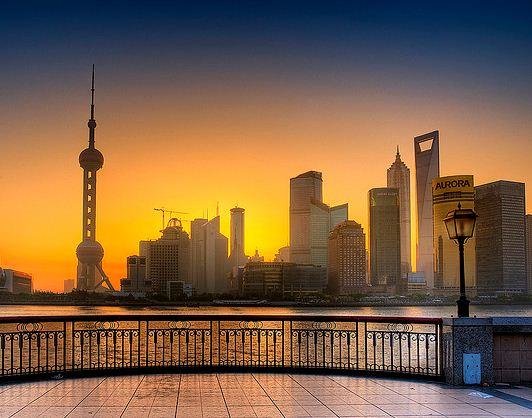 China Relaxation Tour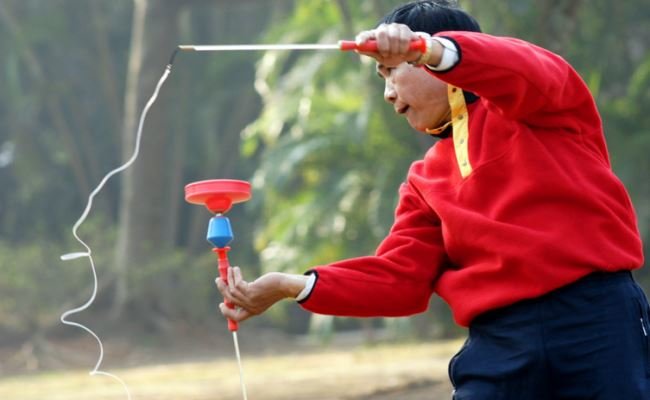 Learn to master Chinese Yoyo in Beijing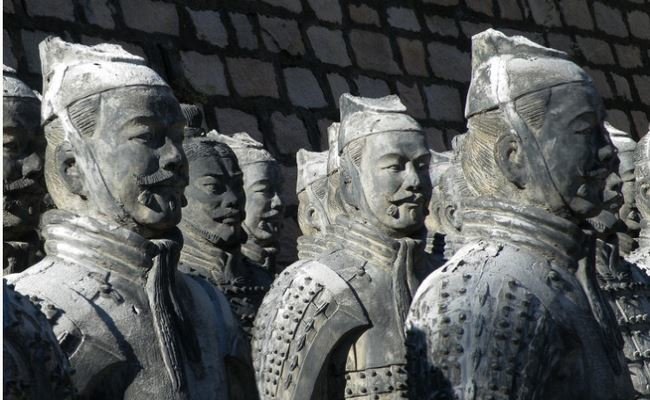 Get close to the fascinating Terracotta Army in Xi'an.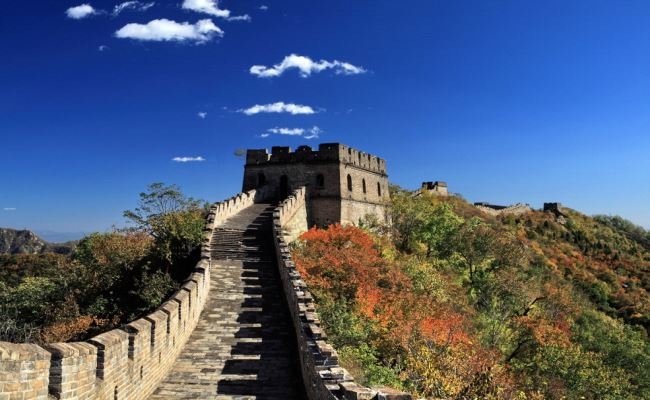 One's gotta be to the Great Wall for at least once in their lives.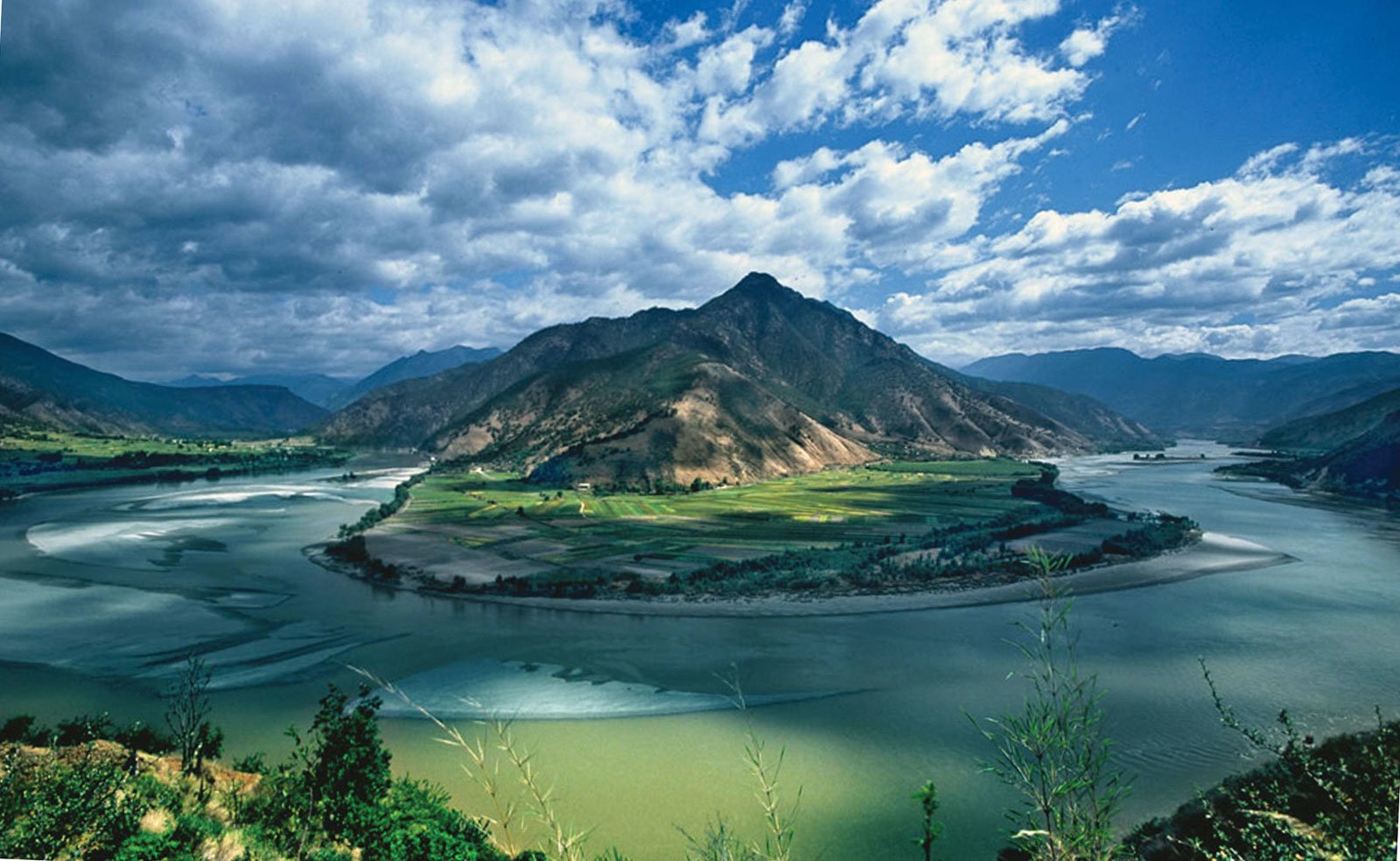 Yangtze River fertilizes the land of China and its spirit
Peggie Lv,
Tour Manager
Visit the most popular attractions of Xian and Beijing along with the beautiful Yangtze River, the Three Gorges Dam and modern Shanghai.
Tailor-make Your Trip!
Want to make some changes on this itinerary? Just tell us your dates, your interests and your way. We can tailor-make a trip for you.
Day by Day Tour Itinerary
Day 1
Beijing Arrival (Flight not Included)
Destinations & activities: Hotel - Airport Transfer
Welcome to China! As you arrive in Beijing, you will feel warm welcome by your Beijing tour guide and driver. You will be escorted to hotel for check-in. Free time afterwards.
Meals: None
Day 2
Beijing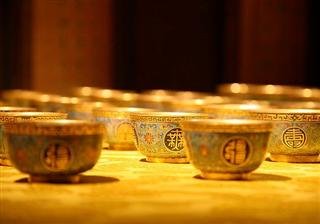 Destinations & activities: Tian'anmen Square, Forbidden City, Treasure House, Yoyo experience and an old pearl store
Embrace Beijing's morning along with thousands of locals on the Tian'anmen Square. Later, get into the Forbidden City. Also known as the Royal Palace Museum or Gugong Museum, here is the place to replay China's long royal history. Here, you will also visit the Treasure House.
Lunch comes up right after a short stop at a time-honored pearl store. Later, take a rickshaw into the Hutong and visit a local family. Before the end of today's tour, you will also try out Chinese Yoyo, a traditional play for people from 8 to 88.
Meals: Breakfast, Chinese Lunch at Courtyard 7 Restaurant
Day 3
Beijing to Xi'an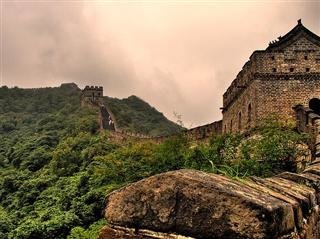 Destinations & activities: Temple of Heaven, Mutianyu Section of the Great Wall, a cloisonné factory
In morning, we will drive up to the Great Wall at Mutianyu Section, where you will take a cable car ride up the peak and walk downhill with your tour guide. Visit a local cloisonné store before lunch.
In the afternoon, you will visit the Temple of Heaven, where Chinese emperors used to worship God with their sacrifices. Enjoy a free night in Beijing.
- Smart Tips:
To avoid a tiring ridge-line walk at Mutianyu Section, a cable car uphill is a smart way to go.
A night hang-out option: Sanlitun Bar Street and Hou Hai Bar Street.
Meals: Breakfast, Chinese Lunch at Xinshuangquan Restaurant
Day 4
Beijing to Xi'an (By Flight No.TBA)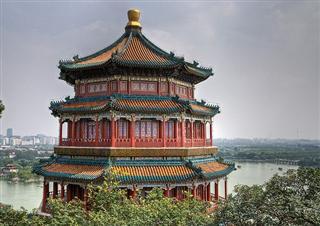 Destinations & activities: Free time in Beijing, hotel - airport transfer
Got a free day in Beijing, what would you like to do? Why not check out our recommendations before heading out?
Later today, you will meet up your Xi'an tour guide upon arrival in Xi'an airport. Check in and have a good night rest for tomorrow's tour.
- Smart Tips:
The Drum Tower still keeps drumming every hour from 9:30am to 4:30pm (except 12:30pm), 9:30am, 10:30am, 11:30am etc. Aside the drumming show, the tower offers great view of how everything in Beijing is aligned with the Forbidden City.
A boat trip on Kunming Lake in the Summer Palace is essential for a relaxing China holiday. Or a less-crowded choice, go to the Old Summer Palace near it.
Want to get more of the Hutongs? Cycling trip is also available at China Travel, with or without guide. Or, spice it up with a vintage side-car motorcycle, which is a top activity on Trip Advisor.
Meals: Breakfast
Day 5
Xi'an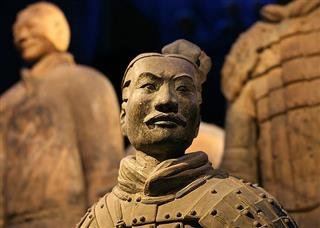 Destinations & activities: Train station - hotel Transfer, Terracotta Warriors and Horses, Ancient City Wall, a handicraft center
Arrive in Xi'an in the morning, your tour guide will take you to some simple breakfast and help you check in. Later, you will visit the wonder of ancient China: Terracotta Warriors and Horses. Have lunch in a Sichuan restaurant nearby before a walk at a handicraft center.
In the afternoon, you will be back to Xi'an downtown, waiting is the Ancient City Wall, ideal for free walk at sunrise and sunset.
Meals: Breakfast, Chinese Lunch at A Wa Shan Zhai Restaurant
Day 6
Xi'an to Chongqing (By Flight No.TBA)
Destinations & activities: Hotel - airport transfer, Panda Room in Chongqing Zoo, Ciqikou Old Town, transfer to the pier, Yangtze River Cruise
Today, you will take an early flight to Chongqing.
Make every minute count, we will visit Chongqing Zoo, wave hello to the giant pandas. Later, have lunch in a famous local restaurant.
In the afternoon, you will walk in history's track in the Ciqikou Old Town, . Later, your Chongqing tour guide will esort you to the pier. Board on Yangtze River Cruise before dark.
- Smart Tips:
Find yourself something to eat before boarding the Yangtze River Cruise, we know a good place: Hongya Cave. Find more information on the "Solo Adventure!" tag.
Meals: Breakfast, Chinese Lunch at Caixiangyuan Restaurant
Day 7
Yangtze River Cruise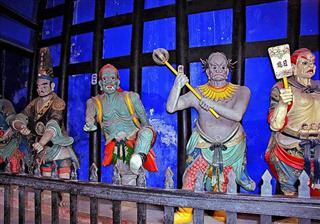 Destinations & activities: Welcome banquet, dance party, shore excursion to Shibaozhai; Fengdu Ghost City (Optional upon request)
Waking up in the wave sound of the Yangtze River, you will embrace the morning of nature. Today you will take a short visit to Shibaozhai. Shibaozhai, literally meaning Stone Treasure Fortress, and its riverside location is what allows the historic hill site much of its beauty. The sheer vertical cliffs below it stand more than 56 meters tall, thus creating much curiosity over the centuries. The red pavilion found there was first built in 1750 during the Qing Dynasty (1644-1912) and has since been restored. Inside, visitors can see many interesting artifacts since each of the 12 floors is dedicated to a famous general from the Three Kingdoms Period (220-265), a local scholar, or a known Chinese poet.
- Smart Tips:
Fengdu Ghost City is not included in our itinerary, but it's available to book after you get on the cruise. Cost will be your own exspense.
Meals: Breakfast, Chinese Lunch and Dinner on the cruise
Day 8
Yangtze River Cruise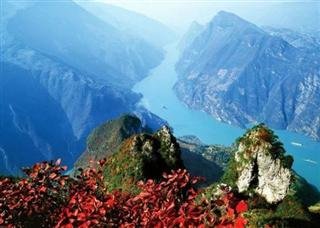 Destinations & activities: Qutang Gorge, Wu Gorge, Shennong Stream, crew performance
On your spectacular Yangtze River cruise today, the first gorge of the day will be Qutang Gorge and then later pass through Wu Gorge. After lunch, you will have the chance to go on land to visit Shennong Stream, a tributary of the Yangtze River. It is a dramatic piece of natural beauty with water rushing past karst caves, vertical cliffs, numerous waterfalls, three-colored springs, an ancient plank path, and much more. As well, there is an option to visit the White Emperor City, also known as Baidi city (price not included).
The crew will later put on a performance for your entertainment, and the vessel will sail through the 5-step ship locks, bringing you back to Yangtze.
- Smart Tips:
White Emperor City is an option upon your request. Please inform the crew if you'd visit it. Cost will be on your own.
Meals: Breakfast, Chinese Lunch and Dinner on the cruise
Day 9
Yichang to Shanghai (By Flight NO.TBA)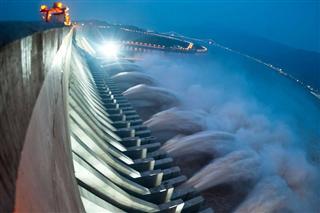 Destinations & activities: Three Gorges Dam Site, Pier - Airport Transfer, Airport - Hotel Transfer
Your cruise along the world famous Yangtze River will conclude today. In the morning, you will embark on one final shore excursion to visit the Three Gorges Dam Site. This is China and the world's largest water conservancy project, a work in progress from 1994 until its final completion in 2009. Have lunch on your own.
The vessel will then dock in Yichang for disembarkation at 1 p.m.
- Smart Tips:
Free time ideas: People Square caters to bascially all you need: dinning, touring, entertainment and shopping. Don't miss out Hershey's Chocolate World if you long for something sweet!
Shanghai Museum, Shanghai Art Museum and Museum of Contemporary Art Shangahi are all in People Square, closed on Mondays. An exterior visit is also nice.
We don't arrange lunch for today, you can find something to eat at the airport.
Meals: Breakfast
Day 10
Shanghai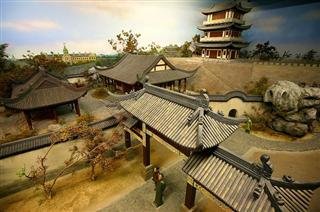 Destinations & activities: Oriental Pearl TV Tower, Shanghai History Museum, Yuyuan Garden, The Bund, Lilong visit, a silk factory
Overlooking the Huangpu River and the Bund, the Oriental Pearl TV Tower is absolutely Shanghai's pride and icon. Today you will be on the top of it, taking in a panoramic. Visit Shanghai History Museum, which is located inside the tower, with a great collection of waxwork detailing the history of Shanghai. Take a free walk along The Bund. Have lunch at Home's Restaurant with its artisty atmosphere.
After a stop at a local silk factory, your Shanghai tour guide will take you to the Yuyuan Garden. Carry on to a Lilong visit. Knock on a local house and get invited for teatime with the locals.
- Smart Tips:
No hidden cost! Your visit to Shanghai History Museum is asigned with an English guide device, no extra cost.
Instead of walking or rickshaw, a side-car is an awesome way to expend your holiday in Shanghai. Ranked #3 Things to Do in TripAdvisor, a side-car tour for 2 hours or 4 hours is availabe with China Travel at a great discount!
Meals: Breakfast, Chinese Lunch at Home's Restaurant
Day 11
Shanghai Departure (Flight not Included)
Destinations & activities: Hotel - Airport Transfer
Good time flies fast. Today your Shanghai tour guide will see you off at the airport. Thanks for taking this China tour with China Travel. We hope to see you again soon!
Meals: Breakfast
Terms & Conditions (More...)
Price Inclusion
Entrance fees.
Meals listed in the itinerary.
Private transfers.
Private English-speaking guide and driver.
Hotels listed in the itinerary.
Service Charge & Taxes.
China Life Tourist Accident/Casualty Insurance.
Luggage Transfers.
Price Exclusion
International Airfare or Train Tickets to enter or leave China.
China Entry Visa Fees.
Excess Baggage Charges.
Personal Expenses.
Any meals that are not mentioned in the tour itinerary.
Single Room Supplement.
Special Terms
Price may change during some Chinese festivals.
Price is subject to change based on exchange rate.
We accept both on-line payment (by Paypal® and Moneybookers®) and wire transfer.
A deposit of 10% ot the total cost is required when you confirm your booking.
For Cancellation Refunds, please click here.
You May Also Like These Tours:
Tour Highlights
The Forbidden City
Great Wall at Mutianyu
Hutong Tours in Rickshaw
Relax on a Yangtze River cruise
Panda Room in Chongqing Zoo
Oriental Pearl TV Tower plus History museum
Tour Tips
Suitable for:
Feel free to contact us via:
Email: service@chinatravel.com
Phone: 86-773-2889566 ( Leon Long )
Fax: +86-773-2827424 or 2885308
Mail Address: Chinatravel.com/CITS Guilin, Binjiang Road No. 11, Guilin, P.R. China, 541002
Travel Confidently with Us
10,000 Satisfied Customers
50 Years in China Travel Industry
Quick Response within 24 hours
Secured Online Payment
Group Tours with Solo Adventure
No Hidden Fees and No Traps