Qinghai Lake and Lhasa Tour from Beijing
6-Day, Beijing, Xining, Lhasa, Private Tour (CT-AT-02)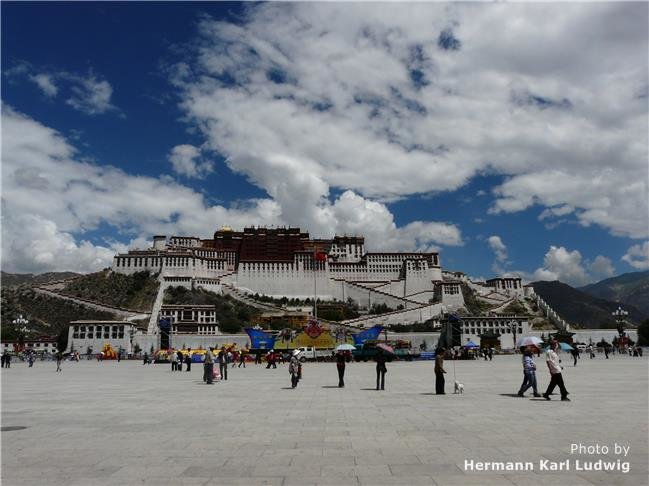 Qinghai Lake and Lhasa Tour from Beijing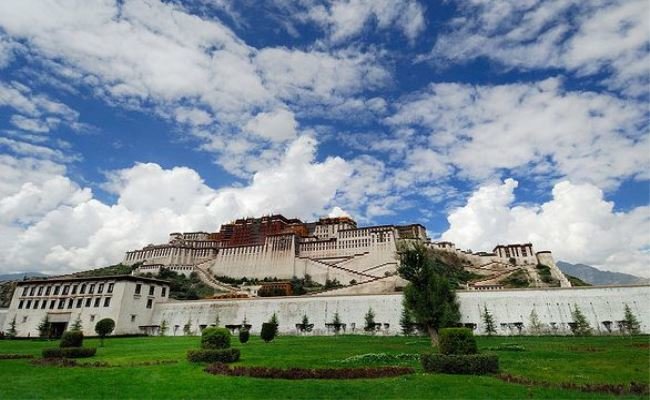 Sublime Potala Palace in Lhasa, Tibet.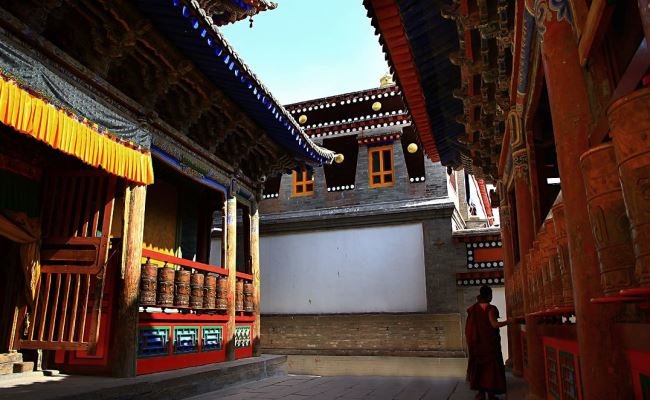 Ta'er Monastery in Xining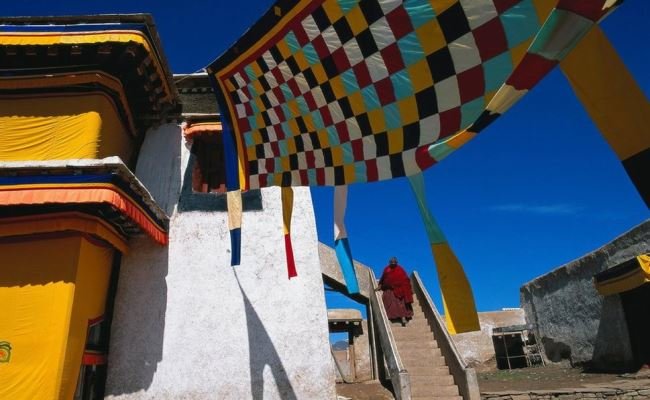 Colorful flags at Lhasa street
Peggie Lv,
Tour Manager
Qinghai Lake and Lhasa might not be an easy trip to arrangement even for an Expat who's been living in China for a long time. Luckily the troublesome paperwork and operation is our thing to worry about. And you, just get on the flight and be there to explore!
Tailor-make Your Trip!
Want to make some changes on this itinerary? Just tell us your dates, your interests and your way. We can tailor-make a trip for you.
Use This Easter Coupon and Get Saved for $50 !
Book any China tour with total amount over 1,000 USD before 30th Apr., 2014 . You can use this provided Easter Coupon (Code: easter50) when submit your inquiry and you'll get saved for $50 USD . (Hotels and flights booking are not included.) >> more details
Day by Day Tour Itinerary
Day 1
Xining Arrival (Flight not Included)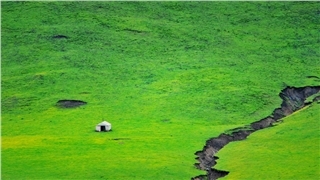 Destinations & activities:
Airport - hotel transfer
Taking a flight from Beijing, you will arrive in Xining the holy hideaway.
Check in upon arrival and take some time to get used to the climate and altitude.
- Smart Tips:
Related reading on Timeout Beijing: The holy side of Qinghai.
The process for Tibet Travel Permit takes about 20 days, so we strongly suggest you book the tour at least 30 days ahead of time. Read about our information on the Tibet Travel Permit.
This tour doesn't include flights from and back to Beijing, but we do have some great deal from time to time. Please contact us to check it out.
Some people might have some altitude sickness including faintness, nausea, dizziness or light-headedness, diarrhea, chest tightness and difficulty in breathing. Please don't do too much physical activities on your arrival.
Meals: None
Day 2
Xining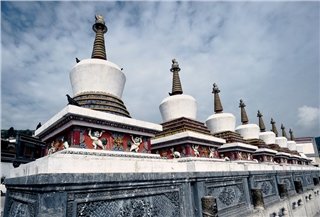 Destinations & activities:
Qinghai Lake and Taer Monastery
The vast lake of Qinghai Lake offers grand views of nature. Today you will take a boat trip in this lake. Have local cuisine for lunch.
Later, get into the holy hideaway at Taer Monastery, also known as Kumbum Monastery. Firstly built as only a small temple with a stupa 25km outside Xinning, Ta'er Monastery has gone through over 600 years and become the most important Tibetan Buddhism monastery second to Drepung Monastery in Lhasa.
- Smart Tips:
Please ask for permission if you want to take photos of the Lamas. No specific dress code for the monastery, yet female travelers shall not wear sleeveless top or mini skirt.
Travelers shall not touch the scriptures, prayer cylinders, murals or tools without permission.
Try out authentic Halal food at Daxin Street and Shuijing Xiang. Here you can find lamb soup, lamb noodles, lamb kebab, dense yogurt, fresh and dried fruits as well as nuts of all types.
Meals: Breakfast and Chinese Lunch
Day 3
Xining to Lhasa (Flight No.3U8687)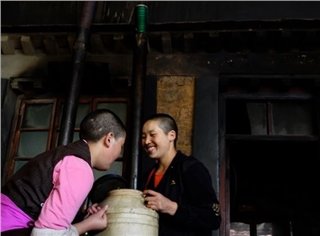 Destinations & activities:
Airport - hotel transfer
This morning, you will take a flight to Lhasa. Check in upon arrival.
- Smart Tips:
Foreign travelers are not allowed to travel beyond Lhasa without a tour guide. However, it won't be a problem for you to get around near your hotel.
If you want to dig some hidden gems for your solo adventure, Canggu Nunnery or Tsamkhung Nunnery at the back alley (Linkuo Road, Chengguan District) offers you an interesting insight and a cup of sweet tea that smoothes your afternoon and strength up your body.
At No.100 Beijing Dong Road, you can find a lovely little restaurant with open patio and nice food, that is Dunya Restaurant. TripAdvisor reviewers said it's good for both families with childern and large groups.
Meals: Breakfast and Chinese Lunch
Day 4
Lhasa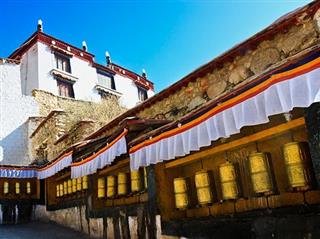 Destinations & activities:
Sera Monastery, Norbulingka and visit a local family
This morning, you will visit one of the most important monasteries in Tibet: Sera Monastery and see how the monks pray with their foreheads on the ground. Later, you will walk freely at Norbulingka, the Summer Palace of Tibet. Have lunch in a Tibetan steak house.
In the afternoon, you will escape the sunlight and knock on a local family's door. The house owner will invite you in. You will learn about their daily life.
- Smart Tips:
Not much to do in Lhasa if you are a party animal. However, Tianhai Night Market at the western part of the city is a nice plunge into the real local night life. Take Bus No.14, 16, 17 and 25 or hail a cab to get there.
Meals: Breakfast and Chinese Lunch at Steak House Restaurant
Day 5
Lhasa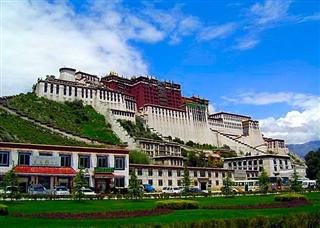 Destinations & activities:
Potala Palace, Jokhang Temple and Barkhor Street
For the time being, Potala Palace has been Tibet's enduring icon. Today you will spend a couple of hours at this impressive site. Have lunch in a local restaurant.
In the afternoon, visit Jokhang Temple, which reflects a beautiful image under the blue sky. Later, walk freely at Barkhor Street.
- Smart Tips:
Heading back home tomorrow, you may want to buy souvenirs. Thangka, Tibetan paintings, Tibetan knivies and trinkets would make perfect memento.
Meals: Breakfast and Chinese Lunch at Lhasa Kitchen
Day 6
Lhasa to Beijing (Flight not Included)
Destinations & activities:
Hotel - airport transfer
Today you will fly back to Beijing. Thank you for taking this holiday with China Travel. We hope to see you again soon!
Meals: Breakfast
Terms & Conditions (More...)
Price Inclusion
Entrance fees.
Meals listed in the itinerary.
Private transfers.
Private English-speaking guide and driver.
Hotels listed in the itinerary.
Service Charge & Taxes.
China Life Tourist Accident/Casualty Insurance.
Luggage Transfers.
Price Exclusion
International Airfare or Train Tickets to enter or leave China.
China Entry Visa Fees.
Excess Baggage Charges.
Personal Expenses.
Any meals that are not mentioned in the tour itinerary.
Single Room Supplement.
Special Terms
Price may change during some Chinese festivals.
Price is subject to change based on exchange rate.
We accept both on-line payment (by Paypal® and Moneybookers®) and wire transfer.
A deposit of 10% ot the total cost is required when you confirm your booking.
For Cancellation Refunds, please click here.
You May Also Like These Tours:
Tour Highlights
Qinghai Lake boat trip
Potala Palace and Jokhang Temple in Tibet
Tibetan family visit
Free time in Lhasa for solo adventure
Local flavor meals
Tour Tips
Suitable for:
Normally the process of Tibet Travel Permit takes about 20 days, so we strongly suggest you book this tour at least 30 days ahead of time.
Feel free to contact us via:
Email: service@chinatravel.com
Phone: 86-773-2889566 ( Leon Long )
Fax: +86-773-2827424 or 2885308
Mail Address: Chinatravel.com/CITS Guilin, Binjiang Road No. 11, Guilin, P.R. China, 541002
Travel Confidently with Us
10,000 Satisfied Customers
50 Years in China Travel Industry
Quick Response within 24 hours
Secured Online Payment
Group Tours with Solo Adventure
No Hidden Fees and No Traps