Chengdu and Bifengxia Panda Breeding Center Volunteer Experience
5-Day, Chengdu, Private Tour (ct-cd-10as)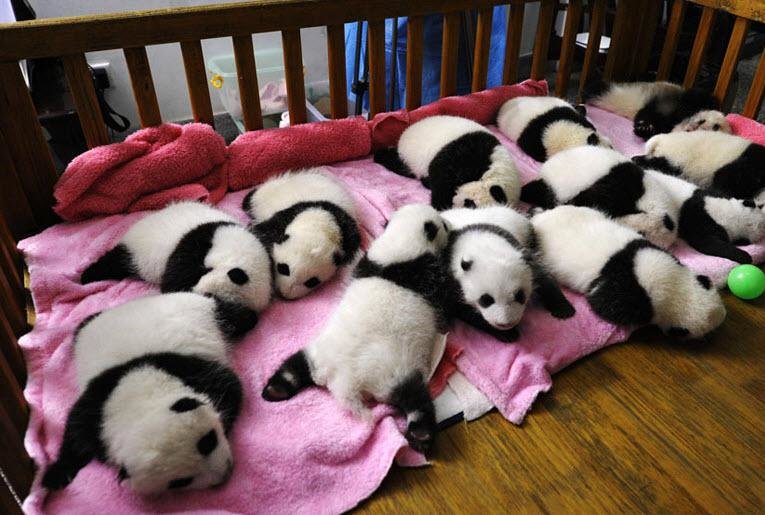 Chengdu and Bifengxia Panda Breeding Center Volunteer Experience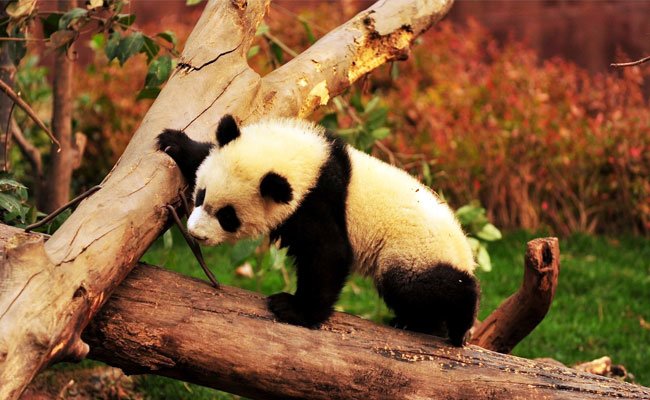 Cute Pandas in Chengdu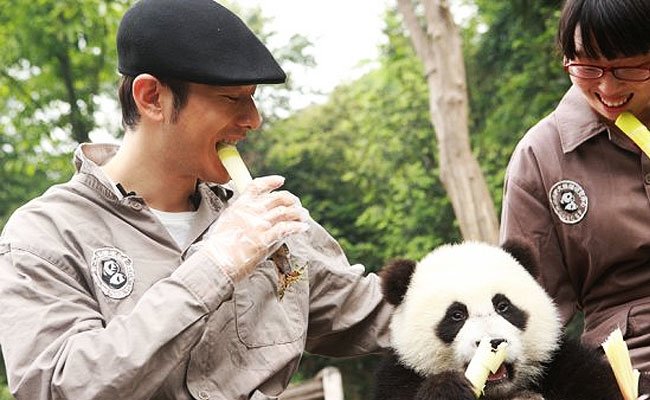 Panda Breeding Center Volunteers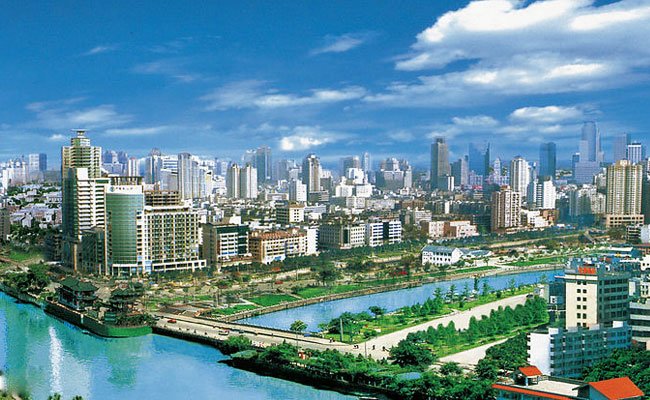 Chengdu City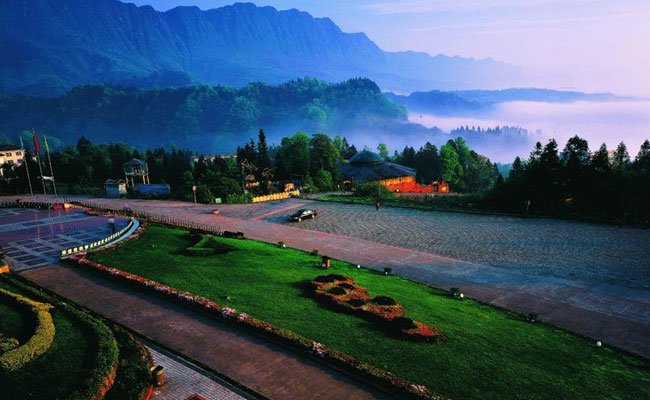 Beautiful Bifengxia Valley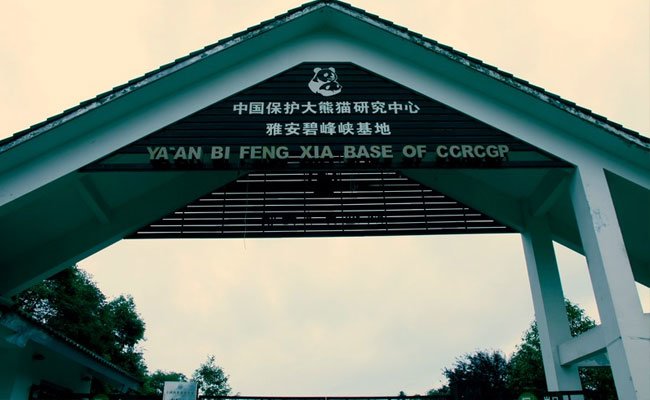 Bifengxia Panda Breeding Center
Peggie Lv,
Tour Manager
You can gain an intimate experience with lovely Chinese Giant Pandas as a volunteer in Bifengxia Panda Breeding Center. And you won't miss top attractions in Chengdu such as Sanxindui Museum in Guanghan and Du Fu Thatched Cottage.
Tailor-make Your Trip!
Want to make some changes on this itinerary? Just tell us your dates, your interests and your way. We can tailor-make a trip for you.
Day by Day Tour Itinerary
Day 1
Arrive in Chengdu. Flight not included
Destinations & activities: Airport to hotel transfer (Chengdu Shuangliu International Airport).
Upon arrival at Chengdu Shuangliu International Airport, you will be received and transferred to your hotel.
Meals: None
Day 2
Chengdu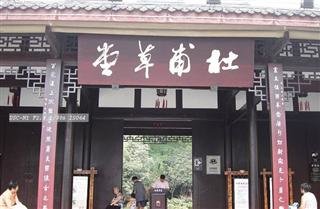 Destinations & activities: Du Fu Thatched Cottage, Wangjiang Park, Jinli Old Street, Sanxingdui Ruins & Museum, Chengdu Shu Embroidery Co.
- Du Fu Thatched Cottage (1.5 hours): Poetry has long been a treasured art in China, and this museum and memorial commemorates the great poet Du Fu (712-770). He is frequently considered one of the best that China's ever had, and Chengdu proudly presents his cottage due to the 5 years the master spent here at the height of his creativity. The thatched hut is surrounded by a spacious and colorful garden, sure to inspire the poet within you.
- Wangjiang Park (1.5 hours): Chengdu has been home to a number of renowned Chinese poets! Wangjiang Park was once the home of poet Xue Tao (768-831), who originally hailed from Chang'an but moved here with her father. The park's beautiful scenery includes the south bank of the Jinjiang River and many stretches of graceful bamboo.
- JinLi Street: JinLi commercial street has been a mainstay in Chengdu ever since the establishment of the first Chinese dynasty, the Qin Dynasty (221-206 BC). It flourished in the Han Dynasty (206 BC-220 AD) and Three Kingdoms Periods (220–280) and is today still a popular place for locals to meet and shop at the countless teahouses, restaurants, bars, theaters, artisanal shops, and snack stands. JinLi Street has been fully restored in traditional Sichuan style with respect to its rich heritage.
- Sanxingdui Ruins & Museum: The ruined city of Sanxingdui which has a history dating back to over 3,000 years is a most curious site to discover. The on-site museum exhibits a fantastic collection of bronze, jade, and gold wares, as well as potteries and bones that help give clues to what life was like many centuries ago.
- Chengdu Shu Embroidery Co.: Aside from poetry, Chengdu is famous for its fine quality silk brocades and intricate embroidery. The hand-operated looms create exquisite patterns that cannot be replicated by a mass production machine. Both ancient and contemporary patterns can be found at this factory and shop, utilizing techniques refined from the old days. Don't miss out on purchasing some one-of-a-kind souvenirs for your loved ones at home.
- Long Chao Shou Snack: This chain of restaurants in Chengdu offers classic snack-style Sichuan and Chengdu meals. Order at the bar whatever your tongue wishes to try, and a waitress will bring your dishes out to you. By ordering smaller quantities, you will have the opportunity to try a higher number of regional cuisines!
Meals: Breakfast; lunch at Long Chao Shou Snack
Day 3
Chengdu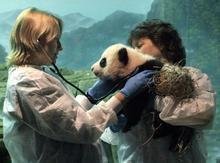 Destinations & activities: volunteer day #1 at Bifengxia Panda Base
- Today begins your first day volunteering at the famous Bifengxia Panda Base. The center is about 3 hours from Chengdu. This is the world's largest giant panda park and the best location in China to see the animals in their natural habitat. A representative from the center, who is normally a panda keeper, will serve as your mentor. After putting on your work uniform, you will have access to the garden any time you wish. You will be introduced to the pandas, and begin tasks such as feeding, bathing, and preparing their meals. It is not as easy to take care of pandas as it may seem! Note that a physical examination is required as part of the application for the panda volunteer program. Please contact one of our travel advisors for more details.
Meals: Breakfast; lunch
Day 4
Chengdu
Destinations & activities: volunteer day #2 at Bifengxia Panda Base
Get ready for your second and final day volunteering at the Bifengxia Panda Base. A full day of work will be scheduled. Your mentor will again assist you with a number of activities such as cleaning the pandas' enclosures; preparing and cleaning their bamboo; feeding them fresh bamboo, apples, or panda cakes; and collecting and weighing their waste to confirm their healthiness. There is a lot to do, and you will be a welcome helping hand!
Note that schedules may change due to unforeseen circumstances. Pandas have their own behaviors and lifestyles. As such, some of your duties may adjust so as not to disturb their peaceful life.
Meals: Breakfast; lunch
Day 5
Chengdu
Destinations & activities: Hotel to airport transfer (Chengdu Shuangliu International Airport)
Today, we will transfer you to the Chengdu Shuangliu International Airport in time for your flight home. Take all the memories of your beautiful trip with you! Location & transport: Depart Chengdu. Flight not included.
Meals: Breakfast
Terms & Conditions (More...)
Price Inclusion
Entrance fees.
Meals listed in the itinerary.
Private transfers.
Private English-speaking guide and driver.
Hotels listed in the itinerary.
Service Charge & Taxes.
China Life Tourist Accident/Casualty Insurance.
Luggage Transfers.
Price Exclusion
International Airfare or Train Tickets to enter or leave China.
China Entry Visa Fees.
Excess Baggage Charges.
Personal Expenses.
Any meals that are not mentioned in the tour itinerary.
Single Room Supplement.
Special Terms
Price may change during some Chinese festivals.
Price is subject to change based on exchange rate.
We accept both on-line payment (by Paypal® and Moneybookers®) and wire transfer.
A deposit of 10% ot the total cost is required when you confirm your booking.
For Cancellation Refunds, please click here.
You May Also Like These Tours:
Tour Highlights
Join in taking caring of Giant Pandas in their hometown
Visit historic attractions such as Jinli Ancient Street
Taste local Sichuan cuisine
Insider tips for your free time
Comfortable hotels in the journey
Tour Tips
Suitable for:
Feel free to contact us via:
Email: service@chinatravel.com
Phone: 86-773-2889566 ( Leon Long )
Fax: +86-773-2827424 or 2885308
Mail Address: Chinatravel.com/CITS Guilin, Binjiang Road No. 11, Guilin, P.R. China, 541002
Travel Confidently with Us

10,000 Satisfied Customers

50 Years in China Travel Industry

Quick Response within 24 hours

Secured Online Payment

Group Tours with Solo Adventure

No Hidden Fees and No Traps