In Pursuit of Kungfu Tour
10-Day, Beijing, Xian, Luoyang, Dengfeng, Zhengzhou, Shanghai, Private Tour (CT-KF-01s)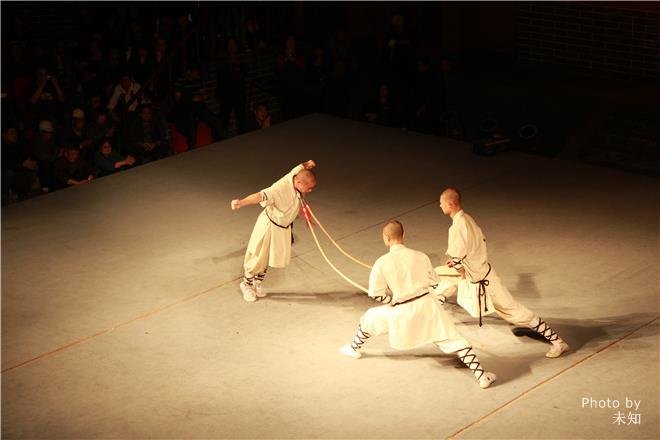 In Pursuit of Kungfu Tour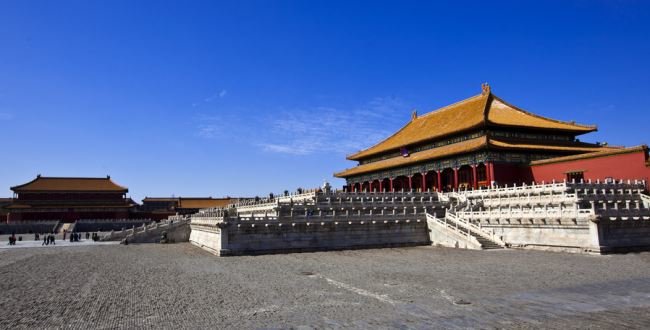 Visit the Forbidden City to learn about China, Beijing.
Nightscape of the Bund, Shanghai.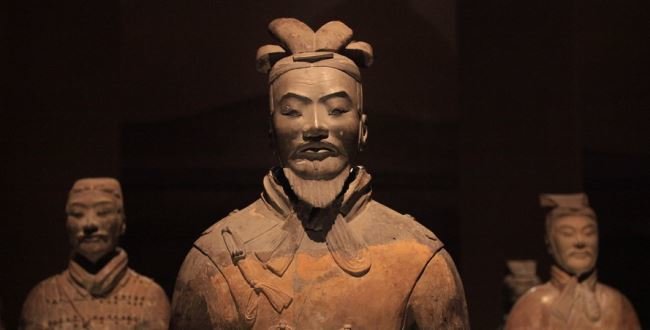 The world wonder, Terracotta Army, Xi'an.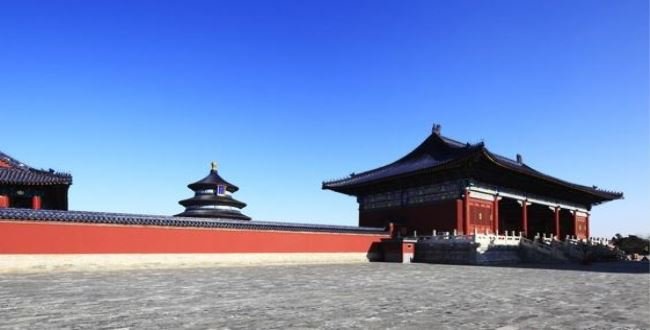 Tour the Temple of Heaven, Beijing.
Sunset views at the Ancient City Wall, Xi'an.
This tour is available for the Early Bird Discount:
Book it in advance of 90 days you'll save 10%
Book it in advance of 60 days you'll save 6%
Book it in advance of 30 days you'll save 3% >>details
Peggie Lv,
Tour Designer
Travel to Shaolin Temple to experience the mysterious world of Shaolin Kung Fu. See the grace and power combined in the demonstration of Shaolin Kung Fu art by a Master.
Day by Day Tour Itinerary
You May Also Like These Tours:
Solo Adventure
Drumming Show at the Drum Tower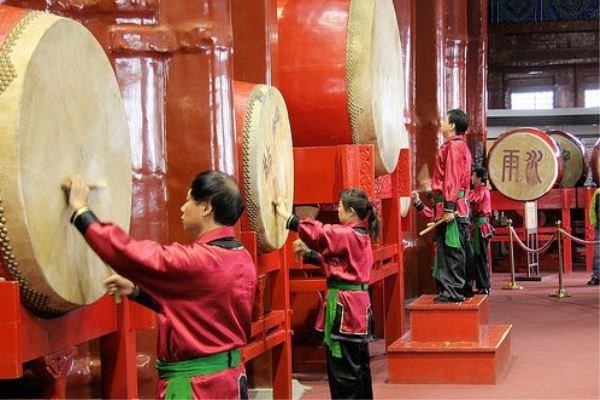 Replaying how people used to keep timing back in the day, the Drum Tower has several drumming shows every hour from 9:30am to 4:30pm (except 12:30pm), 9:30am, 10:30am, 11:30am etc. Aside the drumming show, the tower offers great view of how everything in Beijing is aligned with the Forbidden City.
Address: No.9, Zhonglou Wan, Dongcheng District, Beijing (near Di'anmen)
Transportation: Bus No. 60, 82, 90, 635 to Baochao Hutong Stop
Price: 30 CNY / person
Peking Duck Dinner at Hua's Restaurant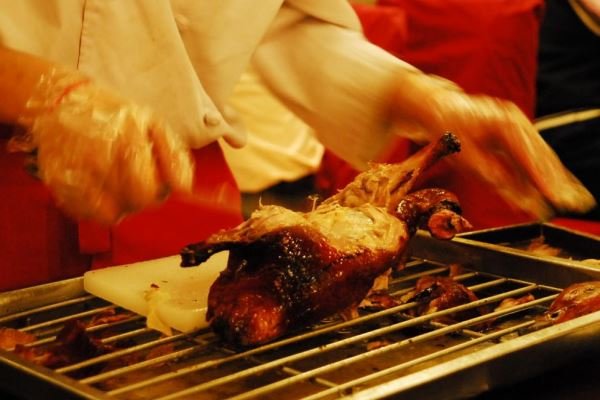 Hua's Restaurant, or Huajia Yiyuan, offers a special dining experience in a royal mansion with authentic royal court food. Peking Duck is also their best specialty.Near Wangfujing Street, you can take an easy after-dinner walk or explore the nearby Hutongs.
CT Recommendations: Peking Duck, Wangfu Fish, Buddha Jumping Over the Wall (or Fo Tiao Qiang), Bawang Chicken
Address: F3, Macau Centeral Plaza, No.8, Wangfujing Street, Dongcheng District, Beijing
Tel: +86 010-51283326
Price: $ 25 - 40 / Person
Mao Live House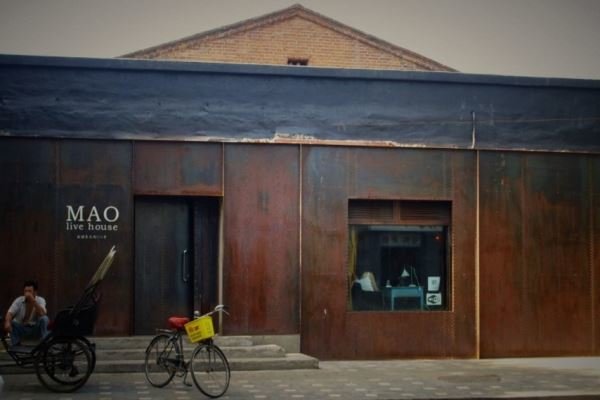 Go rock'n'roll in
Mao Live House
!
As the capital's premier music venue, Mao Live House takes the advantage of Mao's name and makes it a loud and trendy place for local artists and international bands to play off.
Address:111 Gulou Dongdajie, Dongcheng District, Beijing
The First Noodle Under the Sun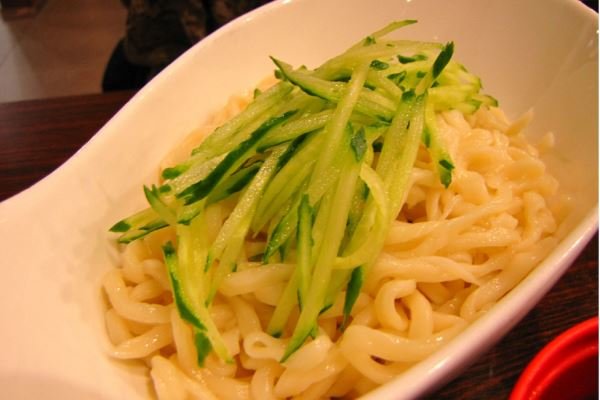 The First Noodle under the Sun might sound like exaggerate but it's worth a try if you are in the mood for the province's specials.Recommend: Biang Biang Noodle, Youpo Noodle, Siwan Zheng (Four Steamed Bowls) and Shaozi Noodle.
Address: No.8, Xiaozhai Dong Road, Yanta District (near the Big Wild Goose Pagoda)
Tel: +86 029-88101818
Price: $ 25 - 40 / Person
Linden Tree Vegetarian Restaurant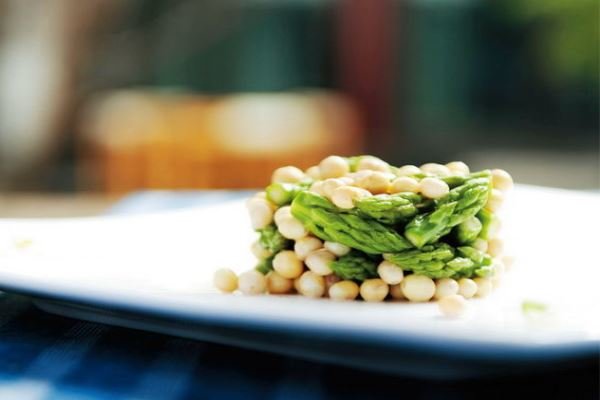 Linden Tree Vegetarian Restaurant is a faithful follower of Buddhism vegetarain spirit yet a brave explorer. The clean and peaceful surrounding is its essential move to keep dining a spiritual moment.
Price: USD 10 - 25 / Person
Address: Dongfeng Dong Road, Zhengdong New District, Dengfeng
Tel: +86 0371-86664460
Tips: 1.Free brochures about Buddhism culture; 2.Specialty: mushroom made with a fish taste and tofu.
Dongtai Road Ancient Market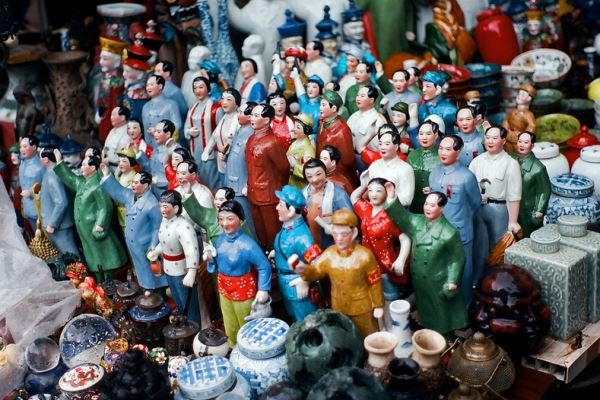 Dongtai Road Antique Market is more like a backyard garage sale than a tourist attraction. Stuff from rusty bikes to Mao's faded quote book, from old Shanghai's beautiful lady calendar to life-size Terracotta Warriors replica, you can make them yours at a negotiable price. The real draw is its rugged touch of the old days and the shabby neighborhood that you could hardly put a connection with those skyscrapers along The Bund.
Address: No.63, Liuhe Road and Dongtai Road, Luwan District, Shanghai
Transportation: 1. Subway Route 8 and 10 to Lao Ximen (Old West Gate); 2.Bus No.17, 18, 23, 135, 454, 789, 911, 930
Shopping at Novo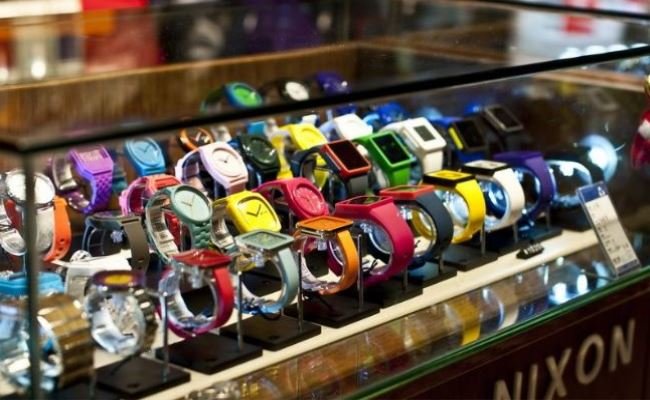 Novo, meaning Novo Concept, has its philosophy of blending fashion, design and technology together.The store has literally everything and boasts for its full collection of Nike shoes and low prices. Find this trendy store at Raffles City on People Square and Zhengda Plaza, Shanghai.
Address: No.290, Raffles City, Xizang Zhong Road, Shanghai
Vintage Side-car Drive in Shanghai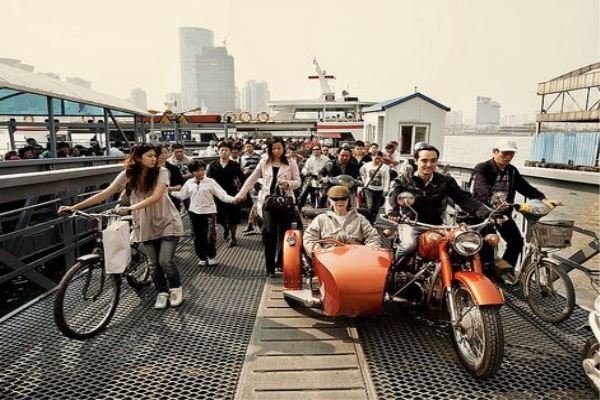 Walking, cycling, subway...hunting for a new way to cover the ground of Shanghai? A vintage side-car might strike your very fancy!
A vintage side-car motorcycle roams you around the city. An experienced foreigner will be your driver, who has been living in China for some time and will be happy to share his prespective with you. The side-car is safe and in good conditione, with capacity of at most 2 travelers in one car. You can book the tour with us and get a great price.
Feel free to check out its reviews before you make up your mind!
ERA Legend of Time Acrobatic Show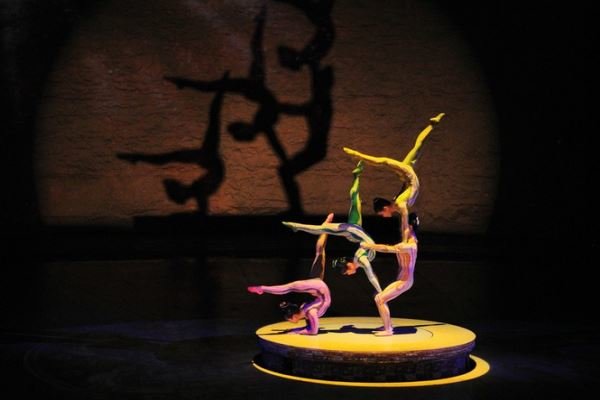 ERA Legend of Time Acrobatic Show in Shanghai has created a wonderful night for many travelers from all over the world. The show is a perfect mixture of China's traditional acrobatic art and modern state-of-art stage technique.
Price: CNY 120 - 580 / Person depending on the seat
Address: No.2266, Gonghe Xin Road, Zhabei District, Shanghai
Transportation: 1. Subway Route 1 to Shanghai Circus World at Exit 3; 2. Bus:95、46、253、912、916、114、893、210.
Tel: +86 021-66525468
Tips:1. Subway is the fastest way to get there; 2.You can ask your Shanghai tour guide for booking with great discount
Terms & Conditions
Price Inclusion
Entrance fees.
Meals listed in the itinerary.
Private transfers.
Private English-speaking guide and driver.
Hotels listed in the itinerary.
Service Charge & Taxes.
China Life Tourist Accident/Casualty Insurance.
Luggage Transfers.
Price Exclusion
International Airfare or Train Tickets to enter or leave China.
China Entry Visa Fees.
Excess Baggage Charges.
Personal Expenses.
Any meals that are not mentioned in the tour itinerary.
Single Room Supplement.
Special Terms
Price may change during some Chinese festivals.
Price is subject to change based on exchange rate.
We accept both on-line payment (by Paypal® and Moneybookers®) and wire transfer.
A deposit of 10% ot the total cost is required when you confirm your booking.
For Cancellation Refunds, please click here .
Tour Highlights
Kungfu dream in close touch.
Suitable for families with kids, student groups and travelers alike.
Classic China tour destinations including Beijing, Xi'an and Shanghai.
Experience China's high speed train.
Flexible arrangement allowing some free time for your solo adventure.
Is it fit for me:
Travel Confidently with Us

10,000 Satisfied Customers

50 Years in China Travel Industry

Quick Response within 24 hours

Secured Online Payment

Group Tours with Solo Adventure

No Hidden Fees and No Traps