3-Day Essence of Shanghai Tour (Visa Free)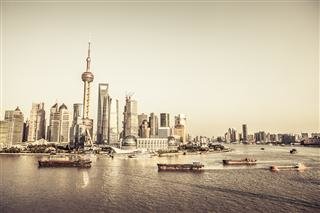 Destinations: Shanghai
Tour Type: Private Tour
Tour Code: ct-sh-1s
Overview: The bustling city of Shanghai has a perfect mixture of the Old and New China. This is one of the best tours for anyone who likes to see Shanghai's best in only a few days. No visa needed.
Day 1
Arrive in Shanghai, Flight not included
Destinations & activities: Airport Transfer (Shanghai)
Meals: None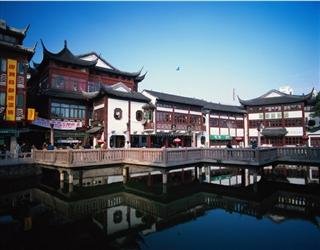 Day 2
Shanghai
Destinations & activities: Yuyuan Garden, Shanghai Urban Planning Exhibition Hall, The Shanghai World Financial Center, The Bund, Jiangnan Silk Shop and Workshop
Yuyuan Garden (60 minutes): The beautiful serene garden of Yuyuan, located in Anren Jie, has a beautiful back story. About 400 years ago, Pan Yunduan, who lived during the Ming Dynasty, decided to create it so his parents will have a happy place to visit once they are already old. The 20,000-square-meter garden wasn't built at one time, but over the years it became a majestic complex made up pavilions, halls, outer and inner courtyards, flowing waters, and corridors. It has also become a home of hundreds of shrubs and trees, a lot of which are endemic in China. One of the best places to visit in the garden is the Dianchun Hall, which used to host a group do Chinese revolutionaries in Qing Dynasty. There's also a stage where various performances were being held. Visitors are greeted by the Great Rockery, one of the most ancient and biggest rocks around the Yangtze River region. A trip to the Yuyuan garden is never complete without seeing the Yuhua Hall, which houses the Jade Rock. Measuring 3.3 meters, it releases water from hole when the liquid is poured and smoke when a joss stick is lit underneath.
Outside you can buy some traditional Chinese food for snack and souvenir items.
Shanghai Urban Planning Exhibition Hall (60 minutes): Around People's Square is a recent building known as the Shanghai Urban Planning Exhibition Center. It is composed of six levels with a membrane roof and walls with aluminum panels. Two of the levels of the center showcase a very comprehensive and accurate representation of Shanghai's urban center. Visitors can walk around the floor and see the latest developments. Interspersed, meanwhile, are the future buildings to rise in the city (up to the yearn 2020). The exhibition hall, moreover, includes a tiny theater room that gives visitors a 360-degree virtual tour of the Shanghai of the future.
Shanghai World Financial Center (less than one hour): Shanghai is a very busy commercial district, and lately super-tall skyscrapers are not an uncommon sight. One of these is the Shanghai World Financial Center, which measures more than 490 meters, presently the third tallest structure in the world. It also holds the record of the highest floor-to-ceiling ratio. It is like a lot of the buildings in the area, wherein it is mixed use. This means it houses offices, conference rooms, shops, and hotels. In fact, is where one of the tallest hotels in the country can be found: Park Hyatt. It beats the nearby Grand Hyatt with over 170 rooms, including suites. Aside from the building itself, there are two noteworthy attractions in the financial center. One of these is the trapezoid structure found at the very end and the observation decks (the building has three). Guests can choose according to their desired level. The lowest is found in the 97th floor while the highest is one the hundredth. There is also a souvenir shop where they can buy trapezoid-shaped bottle openers.
Zhongshan Dong Yi Lu (less than one hour): More currently referred to as the Bund, it's one of the chicest areas of Shanghai with many buildings reflecting old European architecture, as well as modern bars, quaint food shops, and fancy restaurants. On the west side, one can see an array of structures that seem to be created in various eras, such as the Renaissance and the Baroque. The Bund also has its own "lover's lane" and a park called Huangpu Park, as well as a People's Heroes monument to honor the revolutionaries who died during the Opium Wars. Guests can also find a tribute to Chen Yi, a Communist who later became Shanghai's mayor. One of the best places to take snapshots, meanwhile, is near the rivers of Huangpu.
Home's Restaurant: Home's Restaurant offers some of the most delectable dishes Shanghai is world renowned for such as the sticky rice mixed with red jujube.
Jiangnan Silk Shop and Workshop: Silk has remained to be a favorite souvenir of Chinese tourists. The ideal location to get one is in Jiagnan Silk Shop and Workshop located in Putuo District. The silks are authentic, sewn by silkworms. Guests can also participate in a workshop and learn more about how it's made.
Meals: Breakfast, Home Restaurant lunch
Day 3
Depart Shanghai, Flight not included
Destinations & activities: Hotel to airport Transfer (Shanghai)
Meals: Breakfast
Hotels and Accommodation
Dates and Prices
Terms & Conditions
Price Inclusion
Entrance fees.
Meals listed in the itinerary.
Private transfers.
Private English-speaking guide and driver.
Hotels listed in the itinerary.
Service Charge & Taxes.
China Life Tourist Accident/Casualty Insurance.
Luggage Transfers.
Price Exclusion
International Airfare or Train Tickets to enter or leave China.
China Entry Visa Fees.
Excess Baggage Charges.
Personal Expenses.
Any meals that are not mentioned in the tour itinerary.
Single Room Supplement.
Special Terms
Price may change during some Chinese festivals.
Price is subject to change based on exchange rate.
We accept both on-line payment (by Paypal® and Moneybookers®) and wire transfer.
A deposit of 10% ot the total cost is required when you confirm your booking.
For Cancellation Refunds, please click here.
You may also like these tours
Not Satisfied with this tour? Why not make your own tour?
From USD
$ 299 Per Person
Private Tour
With Private Guide + Driver
Travel Confidently with Us
10,000 Satisfied Customers
50 Years in China Travel Industry
Quick Response within 24 hours
Secured Online Payment
Group Tours with Solo Adventure
No Hidden Fees and No Traps