Natural Scenery Tours
China's vast and diverse territory endows the country with some of the most beautiful natural scenery on earth. From the charming Yangtze River to the magnificent Yellow Mountains, from the unique karst landscapes along the Li River to the holy Jade Dragon Snow Mountain, a world of difference and beauty awaits you as you discover China through one of our seven value-packed private tours, and feast your eyes on China's most distinctive natural scenery.
Alternatively, we can help you create your own trip based on your personal interests and requirements. China Travel has over ten years of experience in customizing China tours.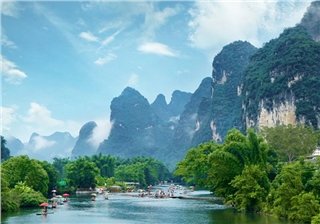 4 Day Yulong River Hiking Trip in Yangshuo
Be a part of the Li River scenery by taking a hike along the Yulong River. The hike will last about 3 hours with easy pace.
Price From: USD

$429

p/p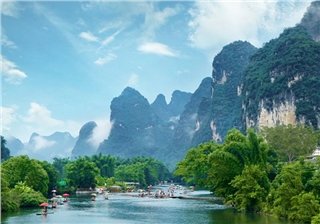 Breaking free from Shanghai and back to innocence! Viewing Li River by a bamboo raft, cycling around the countryside. This tour is famous for office workers who need a deep breath in nature.
Price From: USD

$1,139

p/p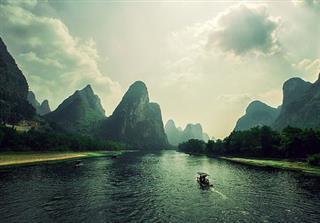 16 Day Wonderful China Holiday with Yangtze River Cruise
Interesting experience comes in with China's major attractions: the Great Wall, Terracotta Army, Li River, the Bund and Hong Kong city views. Save a lot by traveling by train and a Yangtze River can be a highlight.
Price From: USD

$3,229

p/p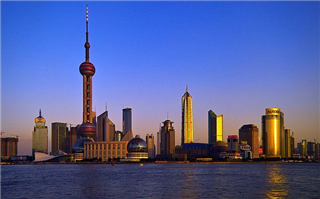 13 Day Jewels of China Tour with Guilin - Hong Kong flight
Traveling in China by train can be an adventure. You will find yourself lost in China's profound history and culture as well as sublime natural landscape in this 13-day China tour.
Price From: USD

$2,439

p/p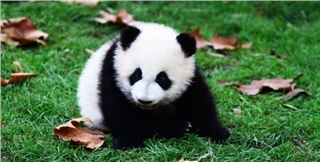 Shanghai, Lhasa, Chengdu, Xi'an and Beijing, these cities present China's most impressive sites: historical, cultural and natural. Tibet's mystery will be unfolded.
Price From: USD

$2,869

p/p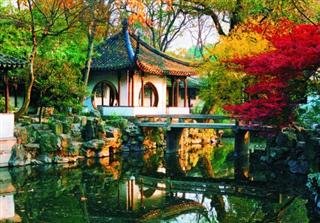 8 Day Shanghai, Suzhou, Hangzhou & Yellow Mountain Tour
The thriving modern city of Shanghai is surrounded by beautiful ancient Chinese culture and the best scenery. Explore the classic beauty of Hangzhou and Suzhou as well as the magnificent Yellow Mountains.
Price From: USD

$1,199

p/p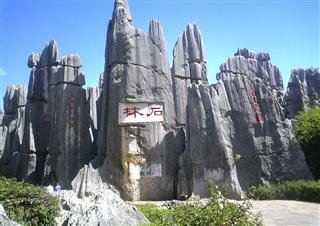 3 Day Memories of Kunming Tour A
Kunming is at the heart of one of the most ethnically diverse parts of China. As a result, this 'garden city', also known as the 'City of Eternal Spring', has a lot to offer.
Price From: USD

$339

p/p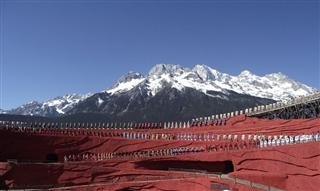 3 Day Essence of Ancient Lijiang Tour
For 3 days, get to know the real Lijiang by taking a glimpse into its colorful past. This tour will take you through the ancient town and introduce you to the well-preserved remnants of its past. You will certainly marvel at the many ages-old murals, minority villages and royal mansions, and snow mountains.
Price From: USD

$369

p/p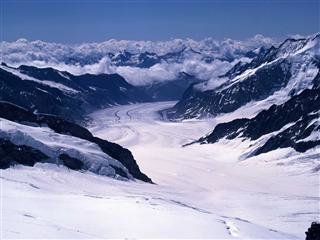 4 Day Lijiang and Magnificent Tiger Leaping Gorge Tour
Some of China's most gorgeous natural landscapes are found quite far out from the busy cities and provinces. Lijiang is one of those quaint villages you should not miss. You can also spend a few hours admiring the Tiger Leaping Gorge that sits close to it.
Price From: USD

$529

p/p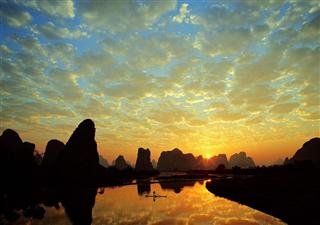 11 Day Ancient China and Nature Wonder Family Tour
Make this 11 days memory of your whole family! Beijing, Xi'an, Guilin and Shanghai, visiting major sites, doing interesting activities, having wonderful family time!
Price From: USD

$2,299

p/p
You may also like these tours