Tibet Impression
Tibet has become a most popular destination for those seeking a truly different cultural and scenic experience. Our Tibet Impressions tours have the answers.
Besides its obvious natural features, Mt. Everest being the most notable, Tibet has a unique culture largely based around the people's strongly held Buddhist beliefs. Lhasa, the capital city of Tibet is home to many interesting sites such as the Potala Palace. Many local people live a traditional lifestyle close to Lhasa so it is possible to interact and to experience their daily lifestyle. Those venturing further into the country side have the opportunity to see the unique landscape and other aspects of life for the people of Tibet. Summer is the peak tourist season and can be very crowded so choosing the shoulder season may be a good choice.
How to get a Tibet travel permit in 2012? Give us your detailed tour requirement and we will help you to try to find a group quickly.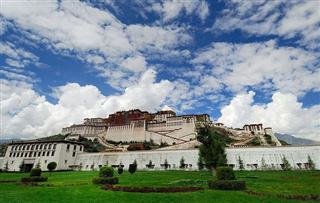 7 Day Tibet Discovery Tour by Train from Xining
This exclusive tour allows you to ride the new Tibet Railway as you explore the most beautiful and mysterious part of the world.
Price From: USD

$1,619

p/p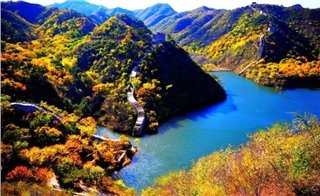 15 Day On the Roof of the World
Challenge yourself today with a trek upon the rooftop of the world: Mountain Everest! Also, you will visit the Great Wall with a hiking and camping night, Xi'an at Mountain Hua and other key attractions.
Price From: USD

$3,499

p/p
You may also like these tours