New Yellow Mountain Sightseeing Cable Car opens to See West Sea Grand Canyon in June 9th in 2013
Published by  meimeili at 2013/7/8;
New West Sea (Xihai) Sightseeing Cable Car in the Yellow Mountain opens to travelers in June 9th, 2013. The trial operation of the cable car was successful finished on June 2th. It is the largest and the fourth cable car in the Yellow Mountain Scenic Area.
With a total length of 892.6 meters, the cable car links the bottom of West Sea Grand Canyon and the main peak areas. It is only about 300 meters to Yellow Mountain Baiyun Hotel.
Due to advantage technologies of Austrian Doppelmayr Seilbahnen GmbH, You can enjoy a fast and comfortable journey with beautiful scenery by taking the cable car. With a capacity for 601 people, it can transfer 800 people per hour. And the ticket is 100 CNY per person.
It is adopted panoramic sightseeing to offer a whole view of the West Sea Grand Canyon. The highest speed can reach to 8 meters per second, so it only takes 3 minutes for one journey. In the past, visitors who want to travel from Paiyun Pavilion to the Sky Sea through the West Sea Grand Canyon need to hike for 5 hours. It greatly enhances the travel experience in the area.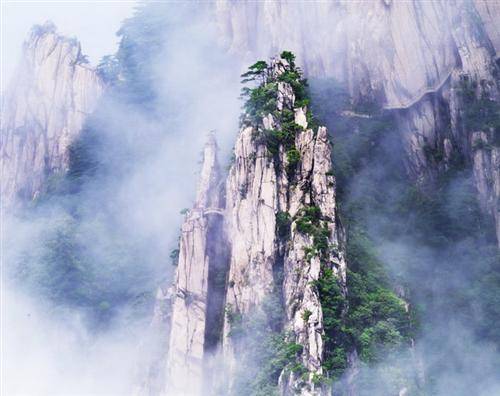 People are attracted by the beautiful scenery in the Yellow Mountain including strange-shaped pines, fantastic rock peaks, cloud sea and hot spring. Located in the west of Yellow Mountain Scenic Area, West Sea Grand Canyon has a reputation of "West Magic" because of its unique beautiful scenery. Less touched by travelers, it is becoming a hot destination to visit.
Travel Confidently with Us

10,000 Satisfied Customers

50 Years in China Travel Industry

Quick Response within 24 hours

Secured Online Payment

Group Tours with Solo Adventure

No Hidden Fees and No Traps