How to Experience Xian in One Day
Last updated by meimeili at 2013/10/22; Destinations:
Serving as the ancient capital for various dynasties in the history of China, Xian is famous for its long history and rich cultural heritages in the world, and it seems as if you were walking into a historical museum as you visit the city. As a matter of fact, Xian has more attractions than you can attend to just in one day or two.

For those who just want to visit Xian in one day, you're highly advised to visit the Qin Shi Huang Emperor's Terracotta Warriors in the morning, the Greater Wild Goose Pagoda Square in the afternoon and the Huimin Street in the evening, all of which are the essences of Xian.
Terra-cotta Warriors and Horses
Praised as the 8th wonder of the world and the largest military museum of China, the terracotta warriors and horses have produced a sensational effect upon their appearance, which will absolutely make your Xian travel meaningful and unforgettable.

Three terracotta warrior pits, numbered by one, two and three, were discovered nearby the Qin Emperor's Mausoleum in 1974, from which over 7,400 terracotta warriors and horses were unearthed by archeologists.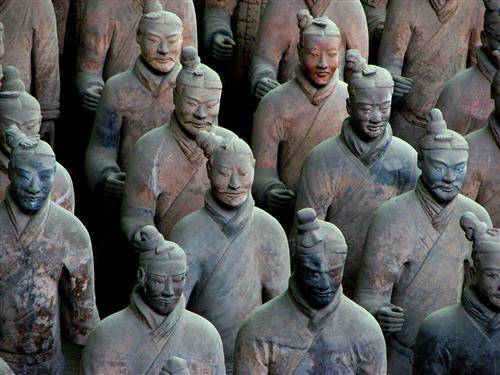 There are more than 6,000 terracotta warriors and horses orderly arranged into a ring-shaped matrix in Pit One. Three-row terracotta warriors are lined in the east of the Pit with arrows and bows in their hands, followed by the main forces composed of 6,000 warriors with spears or halberds in their hands, and the rear-guards are deployed at south and north flanks. Pit Two is a mixed military formation of cavalries, infantries, crossbowmen and chariots, in which the number of terracotta warriors and chariots has reached over 1,300 and 80 respectively, and a number of iron weapons available in the pit as well. Pit Three serves as a military headquarters, in which 68 terracotta warriors, 4 terracotta horses and one chariot are showcased.

Location: Xiahe Village, in the east of Lingtong District, Xian, with the Li Mt. to the north and Wei River to the south.
Opening hours: 8:30 a.m. to 5:30 p.m. from March 16 to November 14; 8:30 a.m. to 5:00 p.m. from November 15 to March 15 the next year
Transport: bus 914, 915, K307 and 306
Ticket fee: 150 RMB /Person from March 16 to November 14; 120 RMB /Person from November 15 to March 15 the next year
Greater Wild Goose Pagoda Square
As a symbolic landmark of Xian, the Greater Wild Goose Pagoda was built in 589, and the high-learnt monk Xuan Zang of the Tang Dynasty (618 -907) once translated the Buddhist sutras there, at the foot of which is the Greater Wild Goose Pagoda Square.

As the biggest culture square themed the Tang Dynasty (618 -907) in Asia, the Greater Wild Goose Pagoda Square combines the traditional elements and modern elements as one, which is centered with the Greater Wild Goose Pagoda (25 RMB /Person) and highlights Ci'en Temple and the music fountain, and it has become a sightseeing and recreational site in Xian.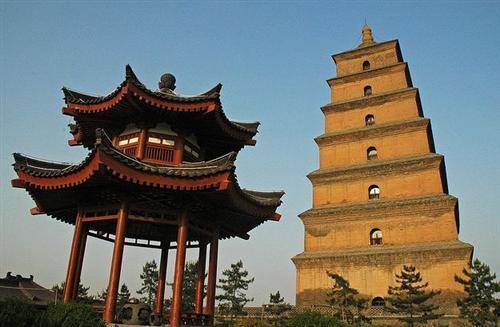 A walking street and a commercial zone are also included on the square, and the music fountain show is very beautiful with colorful lights on in the evening.

Location: Yanta South Road, Yanta District, Xian
Opening hours: all day long;
Transport: bus 5, 19, 21, 22, 23, 24, 27, 30, 34, 41, 44, 224, 237, 242, 400, 401, 408, 500, 501, 521, 526, 527, 601, 606, 609, 701 and 715
Ticket fee: free
Huimin Street
Stretching from the Drum Tower to Beiyuanmen Street, the 500-meter (0.3-mile) long Huimin Street is very famous for its Moslem culture atmosphere in Xian, where more than 20,000 Hui people live around ten mosques, and they have retained their own unique religious practices and way of living for over thousands of years.

Xian Huimin Street is paved with blue flagstones and lined with green trees, along which Beiyuanmen Snack Street, Hujuexiang Mosque and Xian City God Temple are distributed, adding much cultural connotation to the street. All restaurants and stores on the street are of the Ming (1368- 1644) and the Qing (1616 -1911) style, where you can taste the authentic Moslem food and purchase Moslem specialties, making it a favorite haunt for locals and visitors alike.

Location: west of Zhonggulou Square, Xida Avene, Beilin District, Xian
Opening hours: 10:00 a.m. to 2:00 a.m. the next day
Transport: bus 118, 11, 12, 15, 16, 201, 215, 218, 221, 229, 251, 252, 37, 32, 36, 610, 611, 612 and 706
Ticket fee: free
Top China Destinations
Recommended Tours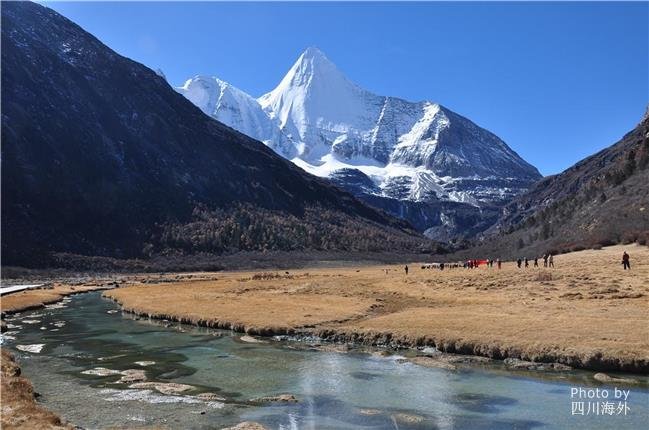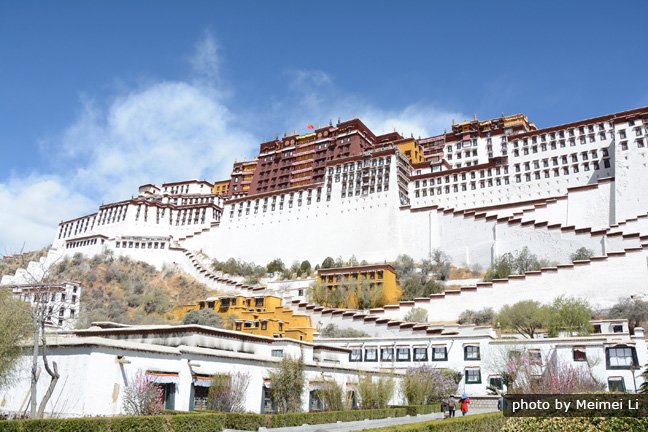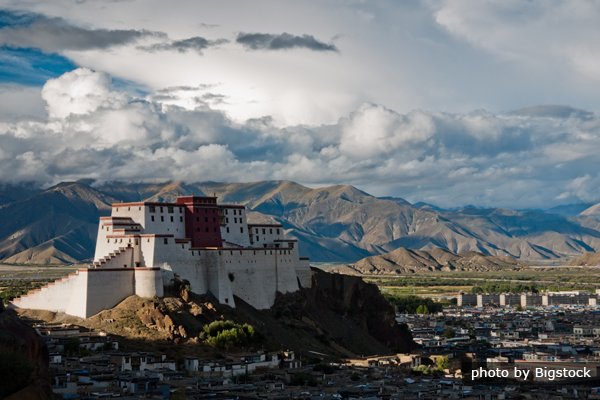 Travel Confidently with Us

10,000 Satisfied Customers

50 Years in China Travel Industry

Quick Response within 24 hours

Secured Online Payment

Group Tours with Solo Adventure

No Hidden Fees and No Traps