How to make my first trip to China?
Last updated by meimeili at 2013/11/29; Destinations: Beijing,Shanghai,Xi'an, Guilin
China is a vast country with a more than 5000 years history, so there are numerous cultural relics and natural landscapes for travelers to explore. How to experience a journey of real China? It's impossible for travelers to experience the whole China in a few days, so how to enjoy an essential trip of China at the first time?

Cultural and historical attractions in big cities such as Beijing and Shanghai are great choices for most travelers on the first trip to China. Besides, China's natural scenery and minority culture are also popular among the travelers.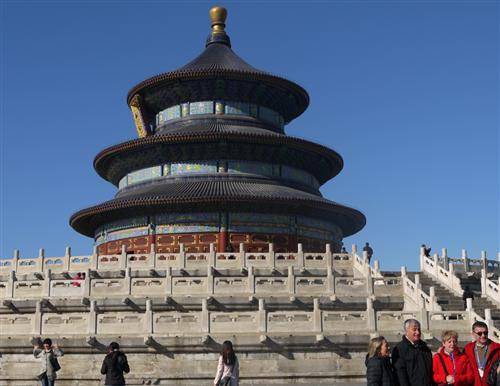 The golden principle on your first trip to China is to take it easy. To choose an essential journey is a good way to see highlights of China, and the journey should be reasonable about its itinerary and rest time. A lot of Chinese people can speak some English in big cities, so you can enjoy an easier journey there. And Beijing, Shanghai, and Xi'an are the first choices for your first trip.
When to travel?
Avoid China's grand national holidays
The most grandest national holidays are Chinese Spring Festival which is February 11th in 2013 , and two golden weeks including the Labor Day(May.1st to 7th) and National Day(October 1st to 7th). It is wise to avoid China's national holidays for most travelers unless you want to join in some celebrations. Thousands of Chinese people head home during the Spring Festival and to scenic spots during the two golden weeks. The transport is terrible and the price of hotels can go up to double or more.
The best time
All the seasons are suitable to visit China when you prepare some right clothes. Scenery is various divided by seasons such as flowers blooming in spring, hot but beautiful views in summer, colorful leaves in autumn and amazing ice carving art in winter. China in winter is cold except Hong Kong and Hainan Island, however, it's a great time to enjoy a cheaper journey because of low season in tourism.
First destinations in China
Beijing
Beijing, the capital of China has a large number of historical and cultural relics. A lot of travelers firstly arrived in China at Beijing, so to plan a trip in Beijing is a great choice. The Great Wall in China, one of Seven Wonders of the World, is the first destination not to miss in Beijing. The Forbidden City, the Temple of Heaven, Summer Palace and Tian'anmen Square are great attractions to experience imperial life of the past.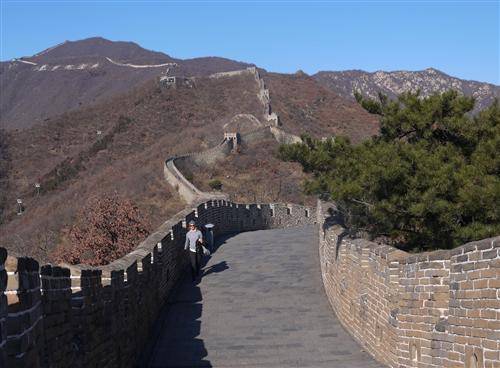 Authentic Beijing Roast Duck and to wander in Beijing hutongs are good ways to enjoy local life. If you only have one day in Beijing, the Great Wall and the Forbidden City are the first choice. And Beijing offers 72 hours visa-free travels to travelers who fly to Beijing with a flight ticket to a third country.
Shanghai
As the largest city in China, Shanghai is also a popular first destination among numerous travelers from all around the world. Travelers can experience Shanghai' modern life and explore an old cultural life. The Bund, Oriental Pearl TV Tower and Shanghai World Financial Center stand a modern life of Shanghai. Yuyuan Garden, Jing'an Temple, and Jade Buddha Temple are great places to experience a traditional Chinese journey.
If you have enough time, Zhujiajiao Water Town is a beautiful destination to photography, a beautiful picture of ancient houses, small bridges and clear rivers. The 72 hours visa-free policy is still available in Shanghai. If your time is tight, you should not miss the Bund, the Oriental Pearl TV Tower and the Yuyuan Garden. With a convenient transport system, the Maglev to the airport is a new and exciting experience.
Xi'an
In the middle of China, Xi'an(called Chang'an in the past) is the most famous ancient capital of China. It has been ancient capitals of 13 dynasties, so it is recognized as the birthplace of Chinese civilization. Xi'an is one of the best cities to experience traditional Chinese culture. There are well-preserved Terra-cotta Warriors and Horses which is valuable sacrificial objects of first Emperor Qin .With a more than 2000 years history, the Terra-cotta Army is the top one destination on most travelers' lists.

To ride a bicycle along Xi'an Ancient City Wall can enjoy a grand view of the ancient capital. Shaanxi Historical Museum, Big Wild Goose Pagoda, Tang Paradise and Xingqing Imperial Palace are popular to enjoy an old cultural journey in Xi'an. In addition, travelers speak highly of northwest Chinese food in Great Mosque which is a Muslim food paradise.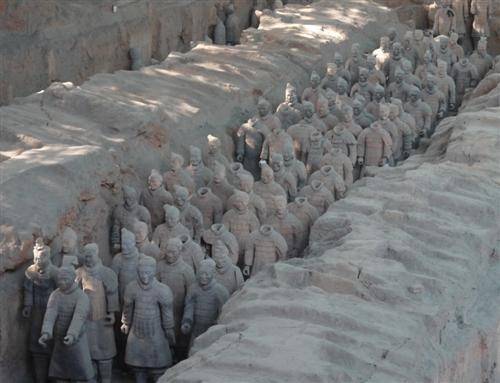 Guilin
There is an old Chinese saying about beautiful landscapes in Guilin: the best landscape in China is in Guilin, but the best landscape in Guilin is in Yangshuo. Marvelous landscapes consisting of karst hills and clear rivers have attracted a lot of traveler to Guilin in the south of China. Guilin is the right place to see marvelous natural scenery for travelers who first come to China. Take a cruise along the Li River or Yulong River (Meeting Dragon River) is a good way to enjoy the karst landscapes.

Longji Rice Terraced Fields is a lovely place to photography. Travelers can also visit Elephant Trunk Hill Park and Seven Star Park in the downtown of Guilin. Yangshuo County has the best natural scenery which has attracted a lot of foreign travelers. West Street in Yangshuo, known as a foreign street is the place to stay and enjoy food.
The Yangtze River Cruise
The Yangtze River is the longest river in Asia and the 3rd longest river in the world. To take a Yangtze River Cruise is not only the best way to see beautiful scenery along the Yangtze River, but also is one of the most comfortable way to experience a Chinese cultural journey. Most cruises are running between Chongqing and Yichang in Hubei Province. With modern facilities, the cruises are equipped with private balconies to offer travelers' a cozy and comfortable journey along the Yangtze River.

Travelers can shore excursion to some attractions such as the Three Gorges Dam Site and Fengdu Ghost City. Additionally, there are a series of Chinese cultural lectures and activities such as Chinese tea culture or traditional Chinese medicine lecture and teaching traditional tai chi or making dumplings. Some ships have special wheelchair passages and facilities for the disable.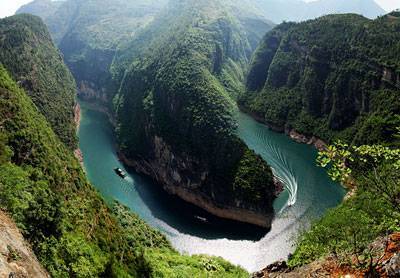 Places not to Recommended
Due to geographic conditions, transport and language barrier, the western and the extreme northern China are not recommended for the first trip to China. Chinese civilization mainly originates from the Yangtze River and the Yellow River basins. Tibet, Xinjiang, Qinghai and Inner Mongolia are more difficult to reach and less touched by travelers, so they are not ideal places to visit on your first trip in China. But you can arrange to explore more in the areas when you visit China again.
Travel in China
China Travel specialized in group tours with solo adventure is one of the thrust-worthy China Tour Operators in China. We encourage and help travelers to explore your own experience during your travels in China. We can tailor-make your first travel to meet your special tour needs in China. And we offer free consultancy and tailor-making services. Contact us: service@chinatravel.com

See more on China Travel:
More tips for a first trip
1. Language Barrier
Mandarin (Pu Tong Hua) is Chinese national language. A lot of Chinese people in big cities can speak some English and there are a lot of signs and menus in English, so you don't need to worry about the language barrier too much when you are in big cities. People in less touched areas such as the west China may don't understand what you are talking about. A slower speaking and gestures will help a lot. If you can speak some basic Chinese, it will help you to break the language barrier.

Basic Chinese:
你好!(nǐ hǎo): Hi/ Hello!
早上好!(zǎo shàng hǎo): Good Morning.
好吃!(hǎo chī)Tasty.
谢谢你!(xiè xiè nǐ):Thank you!
再见!(zài jiàn): Bye bye!
请问到这个酒店怎么走?(qǐngwèn dào zhègè jiǔdiàn zěnme zǒu)Excuse me. Could you tell me how to go to this hotel?
2. Bargaining
You can bargain in most shops except super markets and department stores in China. When you want to buy some souvenirs, you can cut the prices by 2/3.If you don't plan to buy, not to ask the price is a wise thing to do. In addition, to bargain in Chinese with warm smile will be a better way. If vendors disagree with your price, you can act as leaving and refusing to buy. Maybe they will call you back and sell the goods at your price.

Chinese for bargain
这个多少钱 (zhègè duōshǎo qián): How much is this?
太贵了 (tàiguì lē): It is too expensive.
便宜点 (piányì diǎn): Can you come down a bit?
不要了, 谢谢 (búyàolē, xièxiè): No, thanks.
Chinese Visa
Most travelers need to apply for a Chinese Tourist Visa (L Visa) unless some special policies such as travelers transfer flights in Beijing, Shanghai, Chengdu and Guangzhou with a flight ticket to a third country can enjoy a 72 hours visa-free travel. China Travel doesn't offer visa service but we can send you an invitation when you book a tour with China Travel. So travelers need to deal with the visa by yourselves, however, when you book a tour to Tibet, China Travel can help you to handle the Tibet Travel Permit which is needed for the Tibet.