Chuxiong Travel Guide
Last updated by fabiowzgogo at 2017/6/19
Chuxiong Overview
Chuxiong City lies at the south of Yunnan Province, 160 kilometers away from the Kunming City, covering an area of 29,258 square kilometers. It is home to almost 2.45 million people among which Yi ethnic group accounts for 24.6%.
Chuxiong is known as one of the birthplaces of Chinese humanity and a treasure house of ancient living things' fossils. The fossils of ancient ape of Lufeng about 80 million years ago, "Yuanmon Man" about 17 million years ago and Lufeng dinosaur of 1.8 billion years ago were excavated here. Other tourism resources include the Earth Forest, Peony Tree of the Lion Mountain, Camellia in Zixi,the Yi Solar Calendar , and so on.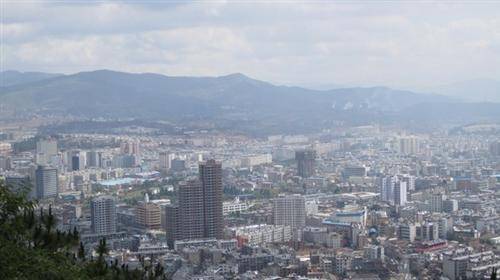 Chuxiong City
Weather in Chuxiong is pleasant all the year round. When you are standing at the Lufeng Dinosaur site, you will be facing one of the most excellent dinosaur fossils in the world, with the feeling of the passing of history in your mind.
Zone code:0878
Zip code:675000
Nationalities:Han、Yi、Miao、Dai、Bai and so on.
Regional division : Chuxiong City, Yuanmon County, Nanhua County, Mouding County, Wuding County, Dayao County, Shuangbo County, Lufeng County, Yongren County, Yaoan County.