Dali Local Products:
Marble Craftwork of Dali is really famous, such marble-made Four Treasures of the Study, flowerpot and vase, which are good gifts for friends.
Tuo Tea Of Xiaguan
Tuo Tea is lasting and has a special flavor. If you drink it for a long time, the fat in your blood-vessel will even decrease.
Pears Produced In Dali
Pears produced in Dali is big, and has very thin skin. They contain much juice and the flesh is snow white and tender.
Things Weaven With Hay In Dali
There are all kinds of things weaven with hay. The visitors from other parts of China are very fond of the colourful things. They are also sold far away in the foreign countries such as America and countries of Europe and southeast Asia.
Gaohe
Gaohe is a kind of rare plants growing on the high mountains. It is produced on the Cangshan Mountain of Dali. It can arouse your appetite.
Dali Shops and Stores:
The most famous shopping street of Dali is Huguolu Shopping Street (Foreigner Street) which is the must-go for travelers. Various kinds of handcraft products and be found there.
Foreigner Street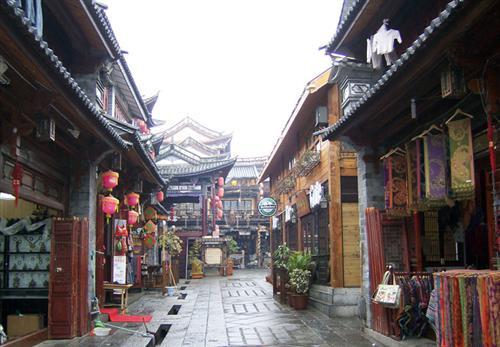 The ideal place for shopping in Dali must be Foreigner Street (its Chinese name is Huguo Road) in the Ancient City of Dali. There are all kinds of ethical clothes, characteristic handicrafts and special local products from many places of Sichun. Marble, which is of fine quality and has unique veins, has been quarried for more than 1,000 yeas since the Tang Dynasty. Tie dyeing of the Bai ethnic group is a time honored handicraft. Wood carving in Jianchuan County, which known for its exquisite
Xinhua Village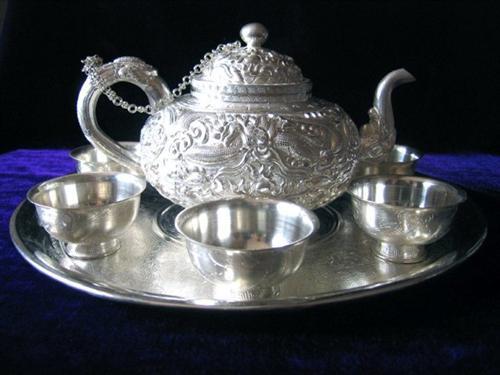 There are three villages, which name are Xinhua Village (its former name is Stone Village), lay at the foot of Phoenix Hill seven kilometers northwest to Heqing Country, while Heqing County is located in the north of Bai Nationality Autonomous Prefecture in Dali. It has pleasant scenery surrounded by green mountains on all sides. All the families in Xinhua Village are capable of making silverware. Each of their works is elegant in shape and delicate in pattern, representing ingenuity of the handicraftsmen.
You might also be interested in:
Recommended Tours:
Travel Confidently with Us

10,000 Satisfied Customers

50 Years in China Travel Industry

Quick Response within 24 hours

Secured Online Payment

Group Tours with Solo Adventure

No Hidden Fees and No Traps