Datong Local Products:
With a very long history, Datong has developed it own special cultures. These cultures are of very strong historical and regional characters and of great influence to the local specialities. The main specialties there include Yungang silk doll, Datong special coppery hot pot (a kind of cooking tool ), Datong wool carpet, artistic porcelain, eggshell carving, corn husk plaited articles, Guangling paper cut, Datong coal carving and so on. Following we will introduce them one by one in details to you.
Eggshell Carving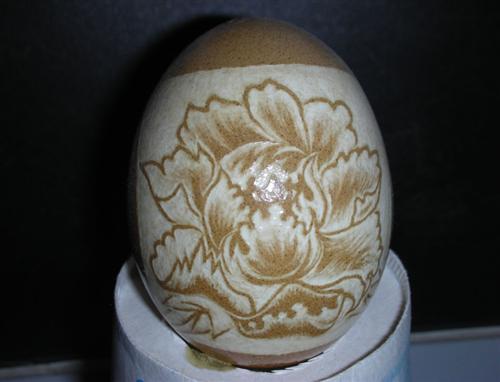 Eggshell Carving is one of an increasingly flourish folk handicraft in resent years. All designs are carved on real eggshells. All shells should be cleaned and sterilized. After carving is complete, a protective coating is applied. There are many different kinds of handicraft of eggshell carving. One of eggshell carvings is to sculpt figures, landscape, flowers and birds with special carver on the little darker egg surface. Another one is to choose thicker eggshell and curve hollowed-out wo
Datong Coal Carving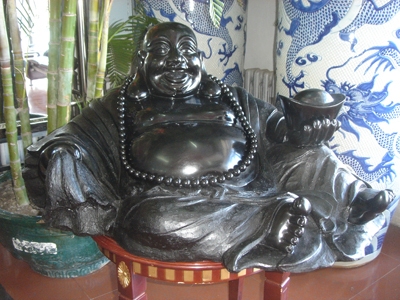 Datong is the second largest city in Shanxi, and is known as the coal capital because of the developed mining industry in the region. In the long history of dealing with coal, people in Datong not only burn coal for warm but have created an art out of it. Coal carving originates in Datong city, Shanxi province. The raw material of coal carving is coal gangue. Coal carving as a new art first appeared in 1998. The themes involved in the coal carvings focus on Datong's culture taking the Big Buddh
Guangling Paper Cut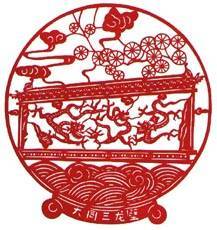 Guangling Paper-Cut is famous for its rich content, exquisite craftsmanship, bright color, distinctive flavor of life and local style.
Artistic Porcelain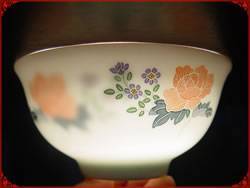 As early as 1400 years earlier, Datong has been famous for producing potteries. It was recorded in Tang and Song dynasties, Datong had developed ''Ci Lei'' (a kind of weapon) which was used in wars. Nowadays, there are still many pottery factories in Datong. They mainly produce some pottery kitchen utensil like cups, dish wares, bowls, tea pots. Their products are renowned for being fashion, original, beautiful and with high quality. They are the best choices as gifts. The potteries produced
Corn Husk Plaited Articles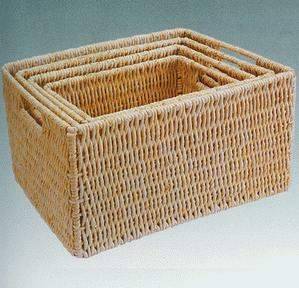 Corn husk plaited articles, as it name suggests, are made of corn husks. The Datong people are so cleaver that they make the corn husks into various useful and beautiful products like tea-cup cushions, automobile cushion, mats and so on. Because of corn husk plaited articles are of good elasticity and air permeability, they are very popular.
Woolen Carpet
The carpet is characterized by high quality, exquisite craftsmanship, novel pattern, long durability, and harmonious color and luster.
Yungang Silk Doll
Yungang Silk Doll is remarkably similar in shape and spirit to human being. In Ming and Qing daynasties, Yungang people had kept a habit to buy silk or clay dolls for good luck. After the Liberation, clay dolls were eliminated. Meanwhile, the silk dolls are becoming more and more popular. The silk dolls in Yungang are commonly made of ghatpot, silk, brocade, muslin and so on. With these materials, these silk dolls are very gorgeous.
Datong Shops and Stores:
Datong is a typically mid-scale Chinese city, which has the usual supply of many stores and interestingly garish markets. There are several shopping centres in Datong city including Daxi Street and Xiaonan Street.
Daxi Street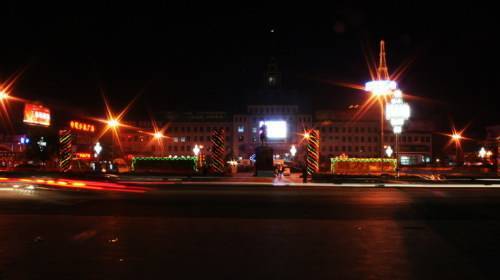 With a very long history, Daxi Street is one of the busiest streets in Datong city. All kinds of stores stand along the road sides. There are some supper malls like Zhongxing Shopping Mall, East Shopping Mall, Huafeng Shopping Mall, Qingyuan Shopping mall and so on. With very high- tech facilities, these big shopping malls not only provide people the best goods but also the best services. Besides there are also some other small stores, like shoes stores, clothing stores, hair salons and some
Sipailou Street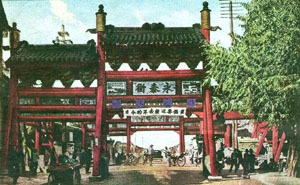 Situated in the downtown of Datong city, Sipailou Street is one of the popular and relatively well-known streets. Many malls, shops and wholesale centers line along the street. You can buy not only the high-price and high-quality goods but also the low-cost products there. Sipalou Street offer many local products including carpets, porcelain, woolen clothing, furs, and many leather goods, attractive silk dolls and artistically designed copper hotpots. Clothings at every price can also be bought
You might also be interested in:
Top Things to Do in Datong
Travel Confidently with Us

10,000 Satisfied Customers

50 Years in China Travel Industry

Quick Response within 24 hours

Secured Online Payment

Group Tours with Solo Adventure

No Hidden Fees and No Traps