You are at :
Home
China Travel Deals
Shangri-la Express
Shangri-la Express
Shangri-La Express, also known as China Orient Express, is at present the most modern and comfortable luxury hotel train in China. It far exceeds China's other trains in terms of luxury and service.
In tradition of the famed Orient Express, the Shangri-la Express is luxury, privately owned hotel train traveling the route of the caravans of the ancient Silk Road. Commencing 1985 the Shangri-la Express provides the first leg – Beijing to Urumqi. The Shangri-la Express offers the perfect way to see this magnificent country in comfort and style.
The Benefits
Luxury suites on Shangri-la Express
Executive-level service
Famous cuisine prepared by top chefs
Five-star hotels for the whole journey
All inclusive tour arrangements
VIP Access to the train station
Facilities & Services
Luxury mahogany compartments
The most modern shower cars
Restaurant car and bar car
2 attendants in each carriage
Free in-room fruit tray
Daily Room Service
Luxury Shangri-la Express Tours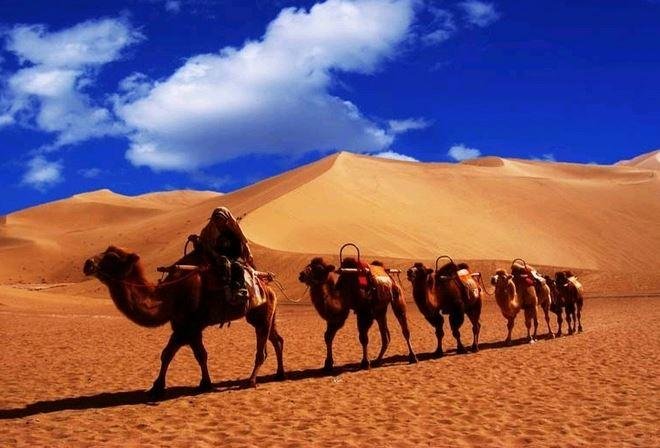 Photos of Shangri-la Express
Shangri-la Express Train
Shangri-la Express Train is a modern and comfort train which guarantees you good living even in the remotest places in China.
Shangri-la Express: the cabin
The cabins of Shangri-la Express are nice furnished and traditionally decorated with the varnished wood and brass reminiscent of a different age. There are two berths in a cabin room.
Shangri-la Express: the corridor
The corridor are Chinese traditional style and divided into severa private cabin rooms.
The Dining Car
Thare are both Chinese food and wester food suplied in the dining car.
The washing room
There are toilet/wash facilities available at the end of each sleeping carriages, and there are shower car in the train.
Beautiful scenery along the silk road
It is great to see the beautiful scenery along the silk road in the train.
Experience the unique culture
You will have chances to experience the unique local culture of Xinjiang.
And have a taste of the local food
You will find yourself in the mid-east, the food, the people and the scenery.
Bon Voyage!
Bon voyage! Wish you a nice trip in the Shangri-la Express!
Shangri-la Express
Summer Palace
The Terracotta Army
Jiaohe Ruin
Camel Ride
Crescent Lake