China Facts and Chinese Culture
Quick Facts about China

China National Flag: five-starred red flag

China National Emblem
Name: China, Chinese: 中国, Chinese Pinyin: (zhōng guó), full name: The People's Republic of China (PRC).

Official language: Mandarin Chinese
Capital of China: Beijing city. 

Location: east of the Asian continent, on the western shore of the Pacific Ocean, find more information on where is China.

Population : 1,370,536,875 (2010), more about Chinese Population.

Land size: 9,600,000 sq km

International Dialing Code: +86

Currency: Renminbi (RMB), (yuan), 1 USD = 6.37 CNY, check the Currency Converter.
Recent Updated Topics

Chinese Martial Arts 1. Origin of Martial Arts C…>> details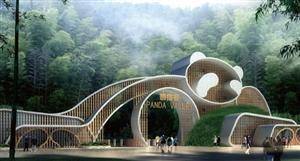 Warring States refers to the historical period …>> details
Travel Confidently with Us

10,000 Satisfied Customers

50 Years in China Travel Industry

Quick Response within 24 hours

Secured Online Payment

Group Tours with Solo Adventure

No Hidden Fees and No Traps