China Broadcast System
Last updated by fabiowzgogo at 2016/12/16
As the economy of China goes forward, so does the technology and dissemination of information, and this includes television and radio broadcast systems established in China. Broadcasting in China has gone through a lot of tough times before it has finally become stable and steady. However, this big breakthrough seems to accompany the fluctuating nature of the economy, which is sometimes up, and sometimes down.
Similar to other broadcast systems around the world, China has hundreds of television stations as well as radio stations. This may be a factor in making the broadcasting industry in China successful because of the very tight competition among different networks all aiming to be China's number one broadcaster. Rivalry may therefore help improve their own networks as well as their day-to-day operations, as well as making them more focused and motivated in giving the audience nothing less than the best programming.
However, despite all these advancements within China's broadcasting industry, there are still challenges, which make it difficult to perform the best that they can. One of the great challenges that China faced was the decision to shut down some of America's broadcasted programs. This decision was formulated by the Broadcasting Board of Governors who decided to halt the broadcasting process of Voice of America via radio and television satellites. This was a tremendous blow to both the Chinese people and the immigrants and this also alarmed the leadership of China when it was announced on 14th of February. The fundamental reason for this was China's launching of its new rocket that contained harmful elements or toxins. However, weeks after, it was decided that this would not be implemented yet, but this is temporary and is expected to change.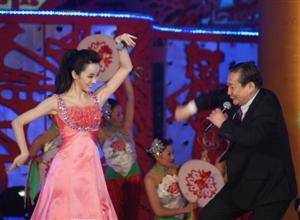 Television Networks in China
There are so many Chinese television networks airing daily in China, some of which are listed below:
1. Beijing Television - This network is basically owned and run by the government and is mainly broadcast in Beijing. This network is best suited to the Chinese people since it is available only in Chinese.
2. Dragon TV- Shanghai Dragon Television or Dragon TV. This is a province based satellite television network launched in 1998. This network is centered mainly on news and current events occurring in China.
3. Guangdong TV - This is the oldest television network broadcasting in the province of Guangdong and still continues to air. There are currently over 2,000 employees at the Guangdong Television network.
4. China Xinhua News Network Corporation - This is operated by the Xinhua news agency. It is broadcast in Chinese and is available 24 hours a day. There are also other languages available other than Chinese.
5. Hainan Television - The Hainan broadcasting system has over 8 million subscribers across the mainland cities and provinces in China. It is presently in the process of improving and digitizing its broadcasting tools and equipment.
6. Jiangsu Broadcasting Corporation - Started broadcasting in June 2001 in the province of Jiangsu and Nanjing. It is only available in Mandarin.
7. Jilin Television - It broadcasts programs in Mongol, Manchu and Mandarin. It started airing in the early 1960s.
8. Liaoning television - It is one of the oldest networks founded and aired on Chinese television. The Liaoning network has eight radio stations and eight television channels.
9. Lotus TV Macau - the languages available are Cantonese and Mandarin. It provides the viewers with entertainment, news, sports, business and health programs on a regular basis.
10. Haikou Television - This broadcasting system features three television channels as well as three radio stations with over 50 television programs airing.
These are just some of broadcasting companies operating in China. There are others, which continue to air, despite bans and censorship on them. Yes, China has the criteria for bans just like other countries, and is even stricter! One such form of censorship of programs is those, which show the concept of time travel. Dramas that are time travel themed - that is those, which allow you to imagine yourself in the past and future, are now strictly prohibited on Chinese television. This is because the subject matter and the context of time traveling is seen to be exaggerated and not in accordance with historical fact.
Additionally, it is considered that these programs are frivolous and influence the minds of young people. Movie writers and producers are therefore advised to adhere to this new set of rules so as not to have their films banned. Foreign cartoon programs made outside China are also banned. This was fully implemented in 2008 and is still observed by all producers and animators. In following Chinese cartoon policy it is aimed to boost the industry of animation in China.
The only language to be used in all programs, be it on television or radio, is Mandarin. Even the Hong Kong accent is strongly discouraged in all programs. Producers and directors must observe strict compliance to the language policy in order not to have their programs banned or censored.
From a foreign person's point of view, this may look like an overreaction to have such very strict policies. Some may say so while many will understand why. China has a very rich culture and tradition that they still observe now. This is one of the main reasons why they regulate and implement ways to increase viewership of television programs without viewers forgetting their customs and traditions.
To many people, it is only right and fair to strictly employ these kinds of practices since it is the good of the majority that is taken into consideration and not just the few. When looking at how smooth and how progressive their broadcasting system is today, everyone will be amazed at how they make sure that only high quality programs will be seen by their fellows, and especially the children.
Perhaps it is time that other countries take China as an example of how to run and manage an extraordinary broadcasting system. If you look at the figures, China is considered to have the world's largest television system with over 1 billion regular subscribers or viewers and over 300 million television sets.