China Industries
Last updated by joyce at 2016/10/17
China's Major Industries In A Nutshell
China is known to the world as an economic superpower. Most of the world's trade and economic activities are highly dependent on the industries within China and the products that come out of them. The business that China brings to countries all over the world is only a testament to its strength and resilience as an industrial country after having gone through several economic and industrial reforms to stabilize its nation. The reforms took years and years to establish and secure, but its results are nothing short of remarkable. What with China being the leading provider of some of the world's most demanded resources such as steel, coal, etc., it is only fitting that its major industries be looked at more closely in order to have an initial image of what China has been doing right with regards to its industries and how they develop such a strong economy.
History
The industrial reforms in China have gone a long way since its use of outdated technologies back in the 1950s up until the 80s. It was only during the mid-80s that the industrial reform has brought about some remarkable increases in output. By this time, industrial output was already at about 25 times that of 1952. The industrial reforms centered on developing China's best assets such as coal and textile manufacturing. The manufacturing industry was also slowly introduced to the rural areas of China in order to strengthen its hold on being the leading manufacturing industry worldwide.
Structure
This industrial reform or movement from agriculture to manufacturing has been the norm since the 1950s. The continuous industrial reforms only shifted the attention from heavy manufacturing to light, and then back to agriculture and would make a complete circle back to manufacturing. There has also been a movement to move from state-owned industries to publicly owned ones, in order to distribute China's economy more evenly among it citizens. However, it can be noted that as of the past 10 years, it is China's state-owned and privately owned industries that contributed most to the country's GDP and employment.
Power industry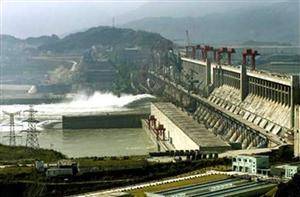 In the mid-1980s, China was known to have the most hydropower potential. Hydropower, together with thermal and nuclear power industries, are the most developed in the country. Power grids, generating units and power plants have been situated all over the mainland and the provinces in order to sustain China's growing energy needs. This sufficiency in supply is also attributed to the high output of fuel coal, which is also one of China's most flourishing industries.
Diverse economic sectors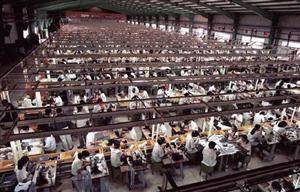 It is undeniable that China has been one of the strongest countries in the world in terms of economy over the past few decades. It is not an unknown fact that most of the trade and economical activities of other countries are, to some extent, dependent on the thriving industrial sectors in China. As a matter of fact, China is the world's leading manufacturer of steel, cement and chemical fertilizers; thus making the manufacturing sector a major industry in China that provides a huge chunk of its GDP and provides a lot of jobs for its people.
Manufacturing and automobiles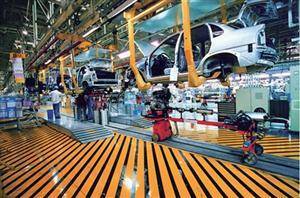 The manufacturing industry in China manufactures several types of large high tech equipment, which include transmission and transformation equipment, huge nuclear power units, gas turbines etc. There is also a rise in the papermaking and textile machinery manufacturing. These technological advancements enable other industries to flourish as well, more specifically that automobile industry.
Most people would know that China is the leading automobile manufacturing country in the world since 2008. China's automobile industry has been rapidly developing since the 1990s. China's entry into the World Trade Organization in 2001 has also boosted its development and expansion.
Industrial output
China's industrial output has been rapidly increasing in terms of gross value, which China has been using before it switched to the GNP form of accounting in 1986. Chinese statistics show that the industrial output has risen by 13.3% annually from 1950 throughout 1979. Although 50% of China's industrial output is attributed to the privately owned and state-owned industries, it is also worth mentioning that there has been a tremendous growth in the township and village enterprises. Also, although Shanghai is the country's main industrial hub, China's provincial sectors also contributed a remarkable 33% of the country's total industrial output combined. This only goes to show that in China, the industries are not mainland-centered and concentrated unlike what happens in most of the other countries.
Energy Industry
China's energy industry is one of the fastest growing industries in the world. China had spent nearly $34.6 billion in 2009 on the renewable energy sector, which is almost twice as what US spent. China doesn't want to rely on mid-west for energy needs and thus it is focusing on green energy. Besides, green industries are the fast way of becoming a tech leader in the world without undergoing decades of planning to catch-up.
In 2011 China announced a plan whereby the government would invest $15 billion in state-run projects – projects that will develop standards for hybrids and electric automobiles. Apart from this China's industries are one of the main drivers of energy mergers. They struck nearly $50 billion deals outside the country. This is about 5% of the total industry.
China's energy demands are exceeding its supplies, and this is making the country vulnerable to the current Middle East commotion. According to The International Energy Agency, China has to rely on imports for about 79% of its oil requirements by the year 2030.
Steel
China's steel production is slowing. This fastest growing economy is shifting its focus on the consumers than the large building projects. Since the large infrastructure projects will eventually come to an end, the steel growth rate will flatten. Any positive growth will now be seen in the middle of 2013. Weak demand has affected the iron ore prices that have averaged to $141.14 per mt ton, which is down by 16% from last year's average.
Steel industry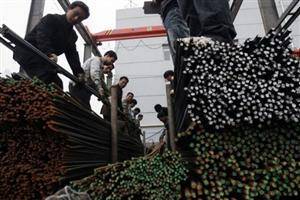 China is known to be the leading manufacturer of steel worldwide. This can be attributed to the advanced machinery and equipment that China's industrial manufacturing has been producing and developing throughout the decades. Iron ore was initially produced at the same pace as steel, but was soon outgrown by the boom of imported iron ore and other precious metals in the early 2000s. Thus, China reverted to concentrating more on the production of steel, and has since then rapidly increased its production levels to meet the demands worldwide.
Brief summary
After briefly discussing some of China's major industries, one can definitely notice the resilience that is common across the board. If China had not been persistent and resilient in developing their strongest assets and re-focusing their attention on industries that needed to be molded more, it may not have become the strong economic superpower that we now know it to be. This concept could be adapted to develop very strong industries all over the world. Countries should therefore be keen to harness the full potential of its best products or industries so that they too may become leaders in the global market, much like China's steel, coal and textile industries. It is not difficult as long as the same resilience and persistence that the Chinese have applied is also adopted.