China Travel Safety and Security
Last updated by david at 2013-9-25
China is one of the safest countries to travel in, thanks to its ever-present police and the generally law-abiding nature of its people. However, petty crimes such as theft are common. Sensible precautions will help ensure your stay is not marred by you becoming a victim of crime.
The Police Force in China is called the Public Security Bureau (gonganju), abbreviated to PSB. Foreign nationals are unlikely to encounter the PSB, unless extending their visa, applying for a permit to a restricted area, or reporting loss or theft.
China is a police state, so the PSB is riddled with corruption and overwhelming bureaucracy. Not all police stations (paichusuo) have English-speaking staff, so try to take along an interpreter if reporting a crime, although it is best to contact your embassy or consulate first for guidance. Your hotel can help contact the police.
Police Station
Throughout mainland China, call 110 for the Police. Protect your valuables and important documents at all times; report stolen items of value immediately to the PSB. You should complete a statement, get it signed and stamped with an incident number and ask for a copy, which will need translating for your insurance company. Your guide can help. Notify your insurers as soon as possible.
Formalities can take a long time in China so be prepared for that. If traveller's checks are lost or stolen, notify the issuing company immediately. Keep a note of the numbers and denominations separately from the checks.
GENERAL PRECAUTIONS
Travelling in China is generally safe. Even though crime has burgeoned since the 1980s economic liberalization, with millions of unemployed migrants flocking to the cities, foreign visitors are unlikely to be the victims of crime, apart from petty theft.
Tourists on buses and trains, particularly those in hard-seat class and on overnight journeys, are tempting targets for thieves. Guard your camera and valuables, wear a money belt at all times, and secure your luggage to the rack on overnight train journeys.
Hotels are, more or less, a lot more secure than dormitories. Never carry more cash than you need and leave valuables in your in-room safe. You could use the safes or storage areas that most hotels offer as well, but do insist on a receipt. If staying in a dormitory, never leave your essentials and important documents lying around, and be cautious about giving too many details to fellow travellers.
Passport
Pickpockets operate in crowded places such as markets, stations and major tourist attractions. Do not keep items such as your passport, travel documents and tickets, credit cards or purse in a bag slung over your shoulder. Ensure bags are zipped up and wear a money belt for cash and credit cards.
When walking in crowded streets, avoid wearing anything expensive or eye-catching, and keep your wallet in the bottom of your bag, but never in a backpack. Be discreet when taking out your wallet; it is best to carry only as much cash as you need for the day. Keep an eye on your belongings while visiting public washrooms, as quite a few travellers have had very unpleasant experiences.
Always keep bags in sight. In busy places, hold the straps or loop one around your leg if sitting. China is a photographer's dream, but don't advertise all your equipment. Be careful when using ATM's. Avoid machines in poorly lit locations at night, and never show your money openly when you get it.
Do not get into an argument with locals. Disputes can escalate.
SECURITY
Ever since the 2001 terrorist attacks in New York City, security has been tightened throughout China, especially at airports and railway stations. At certain sights, you will be asked to deposit your bag before making a visit. Always carry your passport with you for identification.
WOMEN TRAVELERS
China is usually regarded as a very safe destination for women. In general, Chinese men are respectful toward women, and it is unlikely for them to experience any serious form of sexual harassment.
That said, never take your safety for granted, and though independent travel is safer in China than in many other countries, travelling in a group is always wiser, as lone travellers are more likely to be mugged or assaulted.
However, if you do travel alone, stay on your guard when visiting rural and far-flung areas, and avoid wandering about alone in quiet and deserted places, especially after dark. If possible, avoid hotel dormitories and opt for single rooms in hotels located near the centre of town on well-lit streets.
LOSS OF PASSEPORT
Keep a note of your passport number and photocopies of the pages with your photo and personal information and your China visa. Keep them separate from your passport and leave copies at home. Scan the pages before you leave and email them to yourself using a web based mail system (such as Hotmail, Googlemail or Yahoo).
Report lost passport immediately to the Public Security Bureau (police) and contact your embassy or consulate.
Related Topics:
There are
0

comments on this topic
Most Recommended Topics
Recommended Tours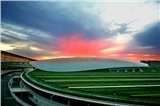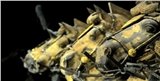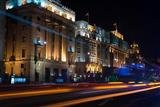 Travel Confidently with Us
10,000 Satisfied Customers
50 Years in China Travel Industry
Quick Response within 24 hours
Secured Online Payment
Group Tours with Solo Adventure
No Hidden Fees and No Traps