China Zhengzhou International Shaolin Kung Fu Festival
Last updated by fabiowzgogo at 2017/1/19
Zhengzhou City of Henan Province is well-known for its famous Shaolin Temple and time-honored Shaolin Kung Fu. In order to carry forward the great and profound Shaolin Kung Fu culture, a large-scale comprehensive international Shaolin Kung Fu Festival is held, which is sponsored by General Administration of Sport of China, Chinese Martial Art Association, Sports Bureau of Hennan Province and Zhengzhou municipal people's government. The festival integrates martial art, tourism, economy, trade and cultural exchange. Aiming at "Friendship through Martial Arts" and "common progress", China Zhengzhou International Shaolin Kung Fu Festival was held in the year 1991 for the first time, and has been successfully held for several times in October and has gained great achievements.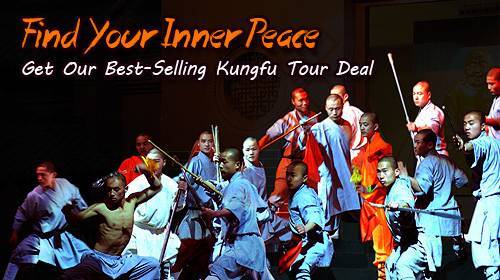 Every year, a large number of athletes from more than 60 countries and areas come to participate in the grand Kung Fu festival. China Zhengzhou International Shaolin Kung Fu Festival provides an ideal platform for professional martial artists to communicate and learn from each other by exchanging views.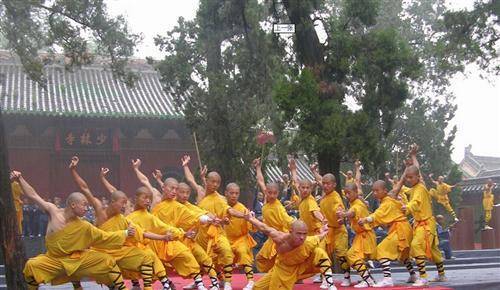 Zhengzhou Shaolin Kung Fu Festival
The 9th Zhengzhou Shaolin Kung Fu Festival was held from October 21 to 24 in 2012 in Zhengzhou, which attracted over 1,500 athletes of more than 120 martial art teams from over 50 countries and areas. The opening ceremony was held at 16:00 on October 21 in Zhengzhou Hanghai Stadium. During the festival, there are a variety of activities, including martial art competitions, Chinese martial art training, exchange activities, free paper session, large-scale recreation and sports performances at the opening ceremony, martial art aloha activities, a visit to Shaolin Temple and the exciting close ceremony. Martial art competitions consist of Shaolin boxing routine, international competition compulsory exercise, male sanda competition and other traditional items. The routine competitions contain Shaolin boxing, Southern Fist, Taijiquan and many other kinds.