Chinese Tour Guide
Last updated by fabiowzgogo at 2017/1/19
Chinese natural tourism resources
Natural tourism resources in Chinese is divided into geological and geomorphologic tourism resources, the water waterscape travel resources, meteorological climate tourism resources, tourism resources of plants and animals, scenic tourism resources.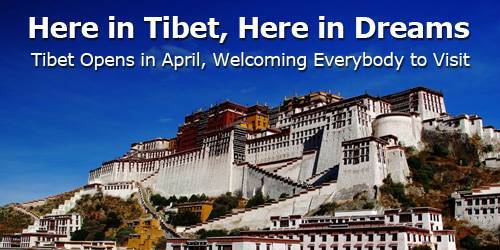 1. Mountain tourism resources including Wuyue (Dongyue Taishan, Xiyue Huashan, Nanyue Hengshan, Bukak Hengshan, Zhongyue Songshan), famous Buddhist mountains ( such as Wutai Mountain, Putuo Mountain, Emei Mountain, Jiuhua Mountain, and so on), and Other famous scenic mountains( as Huangshan, Lushan and Yandangshan).
There are other Landform Tourism Resources, such as Karst landforms, Danxia landform, Vlcanic lava landforms, and Aeolian landforms and so on. These scenic spot, for exam, Guangxi Tiankeng, Wudalianchi in Changbai Mountain, Chongqing Karst cave - Furong, Lunan Stone Forest, and Guilin Elephant Trunk Hill.
2. The Water tourism resources, including river tourism resources (the Yangtze River, Yellow River, Heilongjiang, Songhua River, Qiantang River Etc.), lake tourism resources (Hangzhou West Lake, Poyang Lake, Dongting Lake, Taihu Lake, Qinghai Lake and the artificial Lake – reservoirs), the Springs tourism resources and waterfall tourism resources (such as Huaqing Hot Springs, Baotu Spring, Huangguoshu Waterfall, Detian Waterfall, etc.), as well as seaside tourism resources.
3. Climate tourism resources-- There are Huangshan Coud Sea, Jilin Rime, Tai Mountain Sunrise, etc.
4. Biological tourism resources, Such as a variety of rare animals and plants and all levels of nature reserve.
Chinese Cultural tourism resources
1.The ancient capital city. Among the historic city, the most famous of seven is Beijing, Xi'an, Kaifeng, Luoyang, Nanjing, Hangzhou and Anyang.
2. Ancient Engineering. The Military project, the Geat Wall. The water conservancy project, as the Grand Canal and Dujiangyan. The Bridge Engineering(Zhaozhou Bridge, the Marco Polo Bridge).
3. Ancient architecture, including the palace building (Forbidden City in Beijing, Shenyang Imperial Palace, the Potala Palace), ceremonial buildings (Temple of Heaven, the Imperial Ancestral Temple), attic building (Yellow Crane Tower, Yueyang Tower, Tengwang Ge ).
5. Imperial tombs, such as the Terracotta Warriors.
6. Famous classical gardens. They include the Famous imperial garden-- Summer Palace, Beihai Park, the Summer Resort and the famous Southern Gardens--Suzhou gardens.
7. Religious monuments. Four grottoes (Dunhuang Mogao Grottoes, the Longmen Grottoes, Yungang Grottoes, Maiji Mountain Grottoes) ; Buddhist temple--White Horse Temple, lingyin Temple; Famous pagoda-- Big Wild Goose Pagoda, Kaiyuan Temple Pagoda. There is also architectural and scenic corresponding with Christianity, Taoism, and Islam.
8. Local conditions and customs. For example, the etiquette culture and customs relates which to Mongolian, Tibetan, Miao, Uygur and other ethnic minorities. As well as China's traditional festival and traditional national art.
9. Scenery specialty and cuisine. Such as embroidery handicraft, ceramics, sculpture crafts, lacquer ware, metal crafts and eight major cuisines.
10. Modern architecture and artificial landscape. Including Museums, Halls of Fame and some famous modern architecture, like the Oriental Pearl.
The above is about Chinese Travel Guide. Chinese has rich tourism resources of natural landscape and cultural landscape. Welcome to you with your travels!