Dalian International Fashion Festival
Last updated by fabiowzgogo at 2017/1/17
The annual Dalian International Fashion Festival is held in Dalian City, Liaoning Province every September 16 to 25. It is one of the most influential international events in China. For the past decade, the festival has been attracting the world's top fashion designers, businessmen, and models to Dalian. Arrangements for the elaborate and contemporary festival include various events such as the Garment Export Fair, fashion exhibitions, fashion competitions, and a modeling contest. The event's notoriety brings in crowds from all over the world, mainly to see the fashion debuts and newest design releases.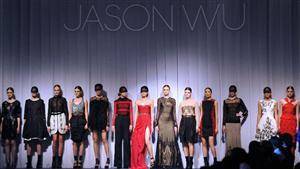 Dalian International Fashion Festival
Each year, there is always a grand and spectacular opening ceremony and an artistic evening performance at the stadium. The opening ceremonies attract thousands of talented performers and even more of an audience. To the delight of many citizens, the fashion events often feature amateur models along with professional models, of all ages. The clothes range from fantasy to chic to cartoon to high fashion, creating a true showcase of some of the best talents around.
As well, part of the fashion festival is the Dalian International Garment Fair, a major economic trade event. Hundreds of traders, enterprises, and industry power players are invited to conduct business negotiations. Both the quantity and quality of exhibitions has increased steadily over the last few years, as well as the volume of business. Through the joint efforts of organizers and the participation of exhibitors and traders, the garment fair has become a renowned international garment transaction event.
Particularly in the past decade, the festival has successfully fulfilled its aims to improve fashion design and promote international exchange and economic development. After more than a dozen years of cultivation, the Dalian International Fashion Festival has developed into a major event highlighting not only Chinese culture and tourism but also economy and trade, placing the country on the fast rolling fashion map.