Giant Pandas
Last updated by peggie at 2015/4/18
A Bears Life
The life of an adult giant panda is pretty much a routine affair, with males fertilizing the available females in the spring of each year (both male and female pandas in the wild can reproduce more or less their entire lives, i.e., until about the age of 20), otherwise making themselves rather scarce, but naturally foraging for food for about two-thirds of every day, and sleeping, lounging about and poopng the rest of the time.
If you are planning a trip to China, remember that while a visit to the Great Wall is of course unmissable, a visit to a giant panda research & breeding center is almost even more unmissable! Giant panda once occupied almost all of southwestern to southeastern China. Today, the giant panda lives in the wild in about 50 special reserves in the two aforementioned mountain ranges: in the part of the Minshan Mountains that straddles Sichuan and Gansu Provinces, and in the part of the Qinling Mountains that lies in Shaanxi Province.
In addition, the giant panda lives in special breeding & research centers and in zoos throughout China and around the world. The special research & breeding centers of China are:
The best place in the world to see giant pandas, the giant panda Breeding & Research Base at Mount Futou, located on the northern perimeter of the city of Chengdu, Sichuan Province,
The Wolong National Nature Reserve, Aba Tibetan and Qiang Autonomous Prefecture, Wenchuan County, Sichuan Province, located about 140 kilometers northwest of Chengdu along the north-south oriented (here) National Highway G213, near the intersection with the east-west oriented National Highway G317,
The Bifengxia Panda Base, city of Ya'an, Sichuan Province, located about 140 kilometers southwest of the city of Chengdu.
In China, the giant panda can also be seen at the Beijing Zoo, Shanghai Zoo, Seven Star Park Zoo, Guilin, Ocean Park in Hong Kong and Taipei Zoo, city of Taipei, Taiwan.
Topics on Giant Pandas:
Related Topics:
Most Recommended Topics
Recommended Tours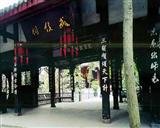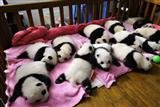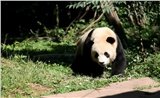 Travel Confidently with Us

10,000 Satisfied Customers

50 Years in China Travel Industry

Quick Response within 24 hours

Secured Online Payment

Group Tours with Solo Adventure

No Hidden Fees and No Traps