Money and Currency Converter
Last updated by fabiowzgogo at 2015/12/31
Money Issue
In China, the official currency is Ren Min Bi that can be called RMB or CNY for short, meaning "the people's currency". The basic money unit of the RMB is yuan that is also called "kuai" by Chinese people, which has the same function with "dollars" and "pounds" (the monetary units of USA and UK). There are several paper notes of yuan in China, including the paper notes of 1, 5, 10, 20, 50 and 100 yuan. Besides, there are also 1 yuan coins.
In China, Credit Cards are available in most of the hotels and some high-grade tourist shops and department stores. However, customers are expected to pay in cash.
The places of exchanging money
There are several ways for foreigners to exchange money. In most of the hotels, there is foreign exchange service, exchanging cash and checks for foreigners. However, the exchange rate of the hotels is not the same as the official bank rate. Besides, foreigners can also exchange money and checks in most of the large banks in China. And passport is needed. It must be noted that banks only accept undamaged foreign bank notes and reject notes that are even slightly torn.
The places of cash withdrawals
Cash withdrawals from credit/debit cards are available at the main branches of the Bank of China in every city with a small fee. Besides, the ATM machines of Bank of China with the Visa and MasterCard symbols can also be available for cash withdrawals. Foreigners can operate according to the English menu of the ATM machines.
The following are the samples of Chinese money notes
1 yuan coin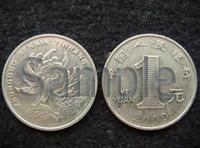 1 yuan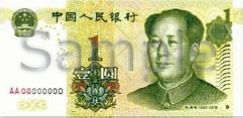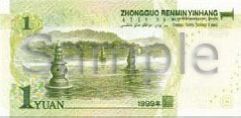 5yuan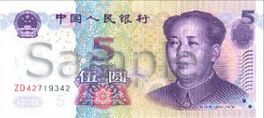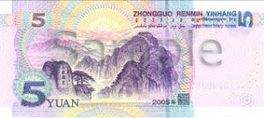 10 yuan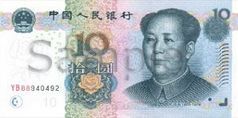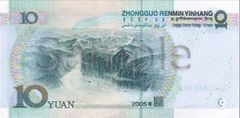 20 yuan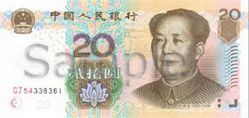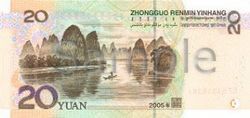 50 yuan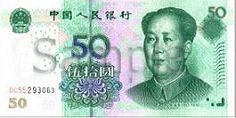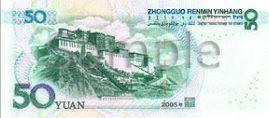 100 yuan