Public Health
Last updated by fabiowzgogo at 2016/12/17
Compare to other developing countries, China has done pretty well in terms of setting up a nationwide, reliable public health network. In 1949 when New China was founded, public health immediately became one of the top priorities of the government. Medical related projects were immediately rolled out on rural areas not just to provide better, more advanced treatments and facilities but also to boost China's traditional medicine.
11 decades after, China has succeeded in having a generally healthier population. Today, Chinese have longer, healthier lives. Average life expectancy is 71 years and mortality rate, both maternal and infant has dropped considerably for the past 30-50 years.
However, there are number of diseases that affect the whole nation. Tuberculosis is number one. There's also AID/HIV, SARS, Hepatitis B, etc. Water supply and sanitation is still also a problem on poor rural areas.
Water Supply and Sanitation
Despite amazing improvements in public health, China is still facing great challenges when it comes to water supply and sanitation. In order to address these, the government spends millions to create wastewater and water facilities throughout the region. However, much remains to be achieved. Based on data analyzed by UNICEF and WHO, about 560 million of China's population still does not have access to either improved sanitation or improved water source as of 2008 and most of these people are coming from rural areas.
People on urban areas on the other hand, have seen significant improvement when it comes to access to improved sanitation and improved water source for the last 20 years largely because China's economy is growing fast and steady. However, this doesn't mean that the quality of water is always superb. Urban areas that have adequate infrastructure are getting water containing high levels of fluoride, salts or arsenic, and harmful agricultural and industrial chemical pollution.
It's important to note that China's campaign to improve sanitation and rural water supply started on a very huge scale back in the 80's. However, because there was no specific government agency or department that was granted overall mandate on these issues, initiatives were not streamlined and there were activity overlap on village, country, provincial, and national levels. This is where the National Patriotic Health Campaign Committee became useful. They've issued not just policy directives but engineering standards and design specification as well to guide all efforts and positive results were finally seen.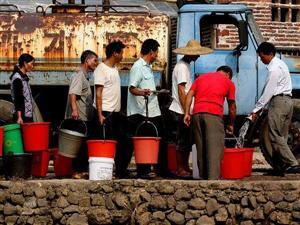 Funding
One of the common reasons why national projects are not realized sooner than expected is due to money constraint. Since China's government cannot provide the entire fund needed for the project to push through, financing for sanitary latrines and rural water supplies come from many different sources that include village committees, government agencies, users, and foreign grants.
China's initiative to provide clean, safe water
Due to alarming water-related problems, China has taken the initiative to roll out aggressive campaign to provide safe drinking water to the entire population. In 2006, the government has succeeded in treating at least 52% of wastewater for municipal residents. 4 years after, a total of more than 1,500 municipal treatment wastewater plants were built and the number continues to grow as the government is committed in building at least 18-20 additional plants per week. But then again, China has a long way to go in terms of providing safe drinking water to the whole population.
Health expenditure
Just like any other country, China has health-related problems. One of the things that worth noting is that they're the biggest tobacco consumer in the world. Because of this, and due to lifestyle changes and unhealthy diet, increasing vehicle density, explosion in urban housing, and increasing traffic and population, a lot of diseases are now affecting the whole population.
Hepatitis B, acute respiratory infections, and tuberculosis account for the significant DALYs (disability adjusted life years) and mortality in China. Infectious diseases that affect children especially those who are coming from poor regions are the following: diarrhea, sepsis, pneumonia, meningitis, measles, Japanese encephalitis, and tetanus.
The government is taking public health problems seriously. Because of this, China's health expenditure is steadily increasing since 1995. From 3.7% of GDP, it increased to 5.6% in 2003. The increase was mostly spent on private health expenditure. From 1978-2002, China's annual health expenditure is increasing by at least 12%. As part of their drive to dramatically improve healthcare in the country, China spent at least $173 billion from 2009 to 2012. Today, China's medical insurance systems cover 1.27 billion individuals.
Hospitals in China
The government used to run almost all hospitals in China making the physicians from the country quasi-government employees. These medical professionals had very little or no freedom at all to start their own clinic or even choose the hospital they'll work for. There are however some private clinics throughout the region but are mostly owned with those who practice traditional Chinese Medicine.
As of 2002, China has more than 60,000 hospitals and only 1% of them are run for profit. That means, 99% of them are receiving government subsidy. Without money from the government, most of these hospitals would be in red due to unimpressive operating performance, ineffective control costs, etc. Because of this, China started the Chinese hospital system reform. With this, hospitals were restructured, some hospitals were sold to private investors, and the government encouraged private practitioners to build their own clinics or hospitals.
In 2004, the biggest and most advanced hospital in China was acquired by Beijing Aikang Medical Investment Company. The company is set to buy other hospitals in the next couple of years. This privatization of hospitals has improved patient's overall experience and the quality of health care services.
China's Most Common Health Problems
SARS or severe acute respiratory syndrome. If there's one disease that China made headline for, it was SARS. This is a highly contagious, extremely dangerous disease that invaded the nation on the latter part of 2002. The first case was from Guangdong and within just 90 days, there were at least 300 SARS cases and multiple deaths recorded in the province. 8,000 cases were reported the following year and at least 300 died in China alone. The epidemic ceased when vaccine was developed in early 2004.
Hepatitis B. This disease is endemic in China. Today, there are more than 300 million individuals from all parts of the globe suffering from Hepatitis B and one-third of those reside in China. Because of this alarming number, the government immunized millions of children from 2006 up to this date. Although there aren't clear routes as to how exactly the disease is transferred from one person to another, horizontal transmission and neonatal infection are being considered as main sources. Unsafe needles that were used during cultural revolution on one-room hospitals is also being considered.
HIV/AIDS. Just like other countries with migrant and socially active population, China also has increasing number of people affected with HIV or AIDS. Chinese physicians long knew about the disease but in 1980, they considered it as a foreign problem. However, when two Chinese citizens died because of the disease in 1987, China joined other countries and the World Health Organization drive to fight AIDS. As of 2010, there are about 10 million AIDs cases in China and that's almost 500% increased from 2005.
Tuberculosis. This is considered to be one of the major public health problems in the country and it can be linked to malfunctioning health system. Today, China is the second largest (next to India) tuberculosis epidemic in the world. Prevalent smoking (remember, China is the largest tobacco consumer in the world) aggravates its spread.
World Health Organization and China
World health organization and China has been working together since 1948 to improve the quality of public health. However, it was only in 2003 when SARS outbreak was recorded in the region that WHO increased its scope of responsibility to aggressively push the government health programs.
WHO is helping China on healthcare systems development, tuberculosis control, immunization, injury prevention, child and maternal health, food safety, environment and health, tobacco control, and communicable diseases surveillance.
In turn, China has embraced its role in helping improve global public health. The government is active in strengthening surveillance system in order to quickly determine the threat of infections diseases such as avian influenza and SARS.
Travelling to China and Your Health
Tourism in China has grown exponentially over the last couple of decades due to "reform and opening." Today, China is one of the most visited Asian countries by tourists from all points of the globe. In 2010 alone, the country received close to 56 million foreign visitors and tourism has earned China at least $45.8 billion.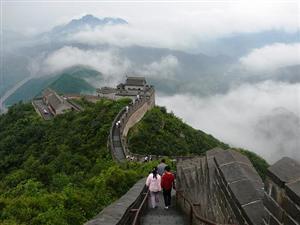 If you're interested to join the bandwagon, it's important for you to research the country first. Know the best places to visit, get tips on how to maximize your time, know how to have the greatest experience while you're there, etc. Also, don't forget to research on the things that you need to do in case you'll need medical attention while you're there.
As China is receiving millions of foreigners every year, large cities such as Beijing and Shanghai have western style hospitals or medical facilities that are manned by both locals and international staff. Most of the hospitals you'll find on bigger cities have up-to-date medical technology and skilled medical professionals who speak English and other languages.
Before you go to China, make sure you have enough cash with you in case you'll need medical assistance. Most of the hospitals there would ask for advanced payment or deposit and only few accept credit cards. Before you leave your country, ensure that you have travel insurance as medical insurance issued in your country will most unlikely to be recognized by Chinese doctors.
Unlike in the US and other developed countries, ambulances in China are not really impressive in terms of technology and speed. Seriously ill visitors or those who seek immediate medical attention are advised to take a rental car or taxi to get to the hospital as soon as possible. Remember "120" when you're in China. It's your 911. Call up the number to request for first-aid.
Useful Tips when Traveling to China
Whether you're going on business or leisure trip, it's important to keep in mind some of the things noted below so you'll stay healthy while you're in China.
Get vaccinated. China has its own share of health-related problems and contagious diseases. Before you go, see your doctor and ask for the vaccines that you may need to stay protected. Also, check with national agencies that offer travel advisory to get useful information on possible outbreaks or updates on outbreaks.
Go with bottled water. Drinking tap water while your China is a big no-no. Although there's safe drinking water on some places, you can never be really sure. So, it's better safe than sorry. Bottled water are available on supermarkets and train station's stalls. Get some before you start your tour. You'll never know when you'll get thirsty.
Bring your medicines. If you're suffering from any type of illness or if you have medical-related condition, it's best to take your medicine with you as you'll never know if they'll be available in China.
Remember "120" all the time. As I said a while ago, "120" is your "911". In case of emergencies, know that most hospitals in urban areas have emergency or accident ward. If you're going to rural areas, have your first-aid kit as the nearest hospital might be a couple of miles away.
If you have the budget and if you're prone to getting sick while traveling, check in star-rated hotels or go with star-rated cruise ship as they have clinics equipped with advanced facilities. These will give you peace of mind.
Get travel health insurance. Invest on getting this type of insurance before you go to China and ensure that it'll cover you for the entire time you'll be there.