Qufu International Confucius Culture Festival
Last updated by fabiowzgogo at 2017/1/19
The Confucius Temple in Qufu, Shandong Province, is the venue for the annual International Confucius Culture Festival, which takes place from September 26th to October 10th. The festival is one of the largest celebrations commemorating Confucius (BCE 551-479), the renowned Chinese ideologist and educator, and the founder of the Confucian school of what today might best be termed "social philosophy", as it stresses morality both at the individual level and as regards public office.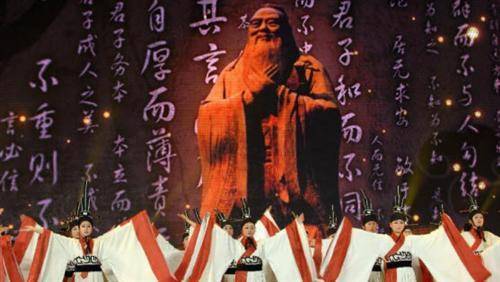 The main activities of the festival include: an inauguration ceremony, during which a large troupe of dancers will perform ancient Chinese dances commemorative of Confucius, to the accompaniment of music of the period; sacrificial ceremonies in honor of Confucius, conducted by a large of resident Chinese adherents and invited guests - representing, in the genuine spirit of Confucian philosophy, individuals from all walks of life; large-scale theatrical performances with an emphasis on the music and theatre of Qufu, the natal city of both Confucius and Mencius (BCE 372-289), the greatest Confucian scholar to follow in the footsteps of the great man himself; and speeches by local and regional political figures on economics and trade within the ethical framework of Confucianism. The International Confucius Culture Festival has attracted the attention of an international audience, drawing visitors from as far away as Europe and North America.
This is not surprising, as Confucius has left us a wealth of wisdom ranging from everyday moral observations to lofty ideals. Confucius had a great and lasting influence on Chinese culture, especially with respect to the moral obligations of public servants. The local temple, cemetery and family mansion of Confucius, now inscribed on UNESCO's World Cultural Heritage List since 1994, is the venue of many separate activities during the annual festival.
Confucianism is more than just lofty philosophical abstractions; on a very immediate level, it also advocates benevolence and common courtesy among people, which explains the broad appeal of Confucianism down through the ages, not only in China, but abroad as well. Selflessness is at the heart of Confucianism - the notion of personal sacrifice for the benefit of others, both in a specific sense as well as in a collective, or social sense, is central to Confucianism and continues to endear Confucius to the Chinese people as well as to others who have discovered the virtues of the Confucian school of thought.
In the China of Confucius, this philosophy was credited with creating a conscience-based social order that helped to lead Chinese society out of the grip of feudalism. It took issue with human sacrifice, which was still practiced in China at the time, it advocated a civil service system based on merit rather than on blind allegiance (the ancient Chinese civil service exam can be directly ascribed to the Confucian school of thought), and it advocated, above all, mutual respect between men and women, between employers and employees, between those who enjoyed wealth and high status and those who were at society's lowest rung.
Popular Confucian sayings include: "a benevolent person is one who cares for others", "I would die to keep my integrity and benevolence", and "a benevolent person helps others to achieve aims he himself also aspires to", all sentiments no less relevant in today's world.
The primary aim of the annual International Confucius Culture Festival is of course to preserve and promote the culture and philosophy handed down by Confucius.