Suzhou International Silk Tourist Festival
Last updated by fabiowzgogo at 2017/1/19
Suzhou is known as the proud home of silk in China, and no visit to the town is complete without stopping at a silk shop. The area remains a hub of the national silk industry, as it has been for thousands of years. Indeed, the discovery and production of silk is one of China's most legendary and lasting legacies in the world, and the Suzhou International Silk Tourist Festival is a large celebration held annually from September 25 to October 20.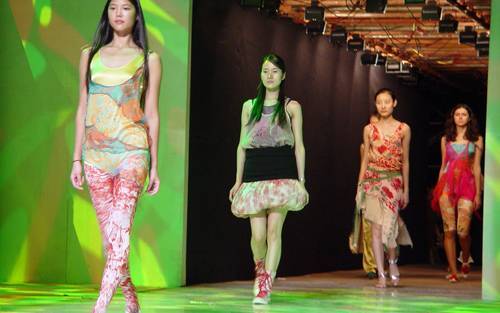 Suzhou International Silk Tourist Festival Fashion Show
A series of events infused with local cultural charm are held, including large economy and trade talks, the Tiger Hill Temple Fair, and the Tianping Red Maple Art Festival. These events are fun for the public as well as useful for attracting foreign investments and promoting sales. As well, the festival offers various opportunities for tourism, trade, and economic growth in Suzhou.
Suzhou has for centuries been admired for the high quality of its silk products. The fertile soil and mild temperatures have been direct variables towards the booming production of silk fabrics and threads, and combined with the talents of the local people, Suzhou embroidery has flourished throughout the centuries. The particular Suzhou-style embroidery soon spread to neighboring areas located around the Yangtze River Delta. As a traditional form of art, Suzhou embroidery is still developing in its styles and themes even through all this time due to the efforts and passion of contemporary artists. Exhibitions are held around the world, where lovers of traditional art forms are constantly astonished by the exquisite beauty that Suzhou embroidery exhibits.