Weifang International Kite Festival
Last updated by fabiowzgogo at 2017/1/19
The Weifang International Kite Festival has been celebrated in the renowned "Kite Town," Weifang in east China's Shandong Province, since April 21, 2005. Thousands of participants are attracted from home and abroad for the 2-day festivities, all competing for the title of "Kite King." There are over 10,000 kinds of kites at the event each year in countless shapes and sizes, including those resembling centipedes, butterflies, cartoon characters, and so much more.、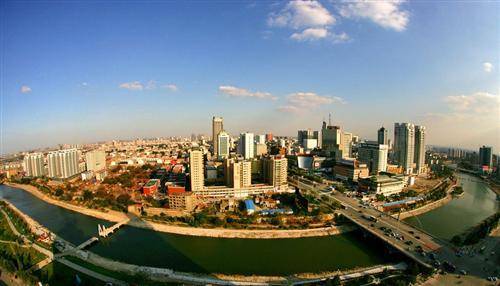 Weifang City of Shandong Province
The night before the festival starts every year, there is a grand opening ceremony that could parallel most any Olympics' opening ceremonies! The venue is a large soccer stadium in Weifang that seats about 80,000 people and about 40,000 plastic chairs on the stadium floor, usually all sold out! Kiters from the more than 40 represented countries are each escorted across the stage in front of the crowd, and each escort carries a large sign showing the kite flier's home country. Chinese television (CCTV) covers the entire opening and closing ceremonies events for the enjoyment of those who cannot be there. Furthermore, during both the opening ceremony and awards ceremony at the stadium, there is a spectacular stage show with performances from over 10,000 talented dancers, acrobats, and drummers, as well as some of China's most popular contemporary singers.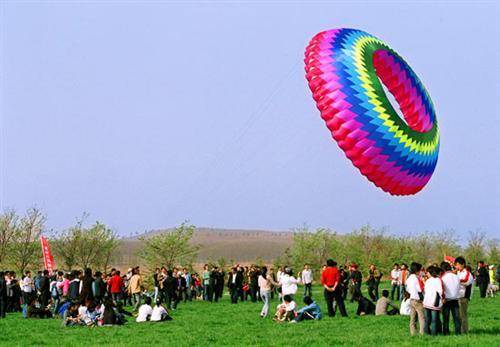 Weifang International Kite Festival
During the 2-3 days of actual kite flying competitions, all of the invited kite fliers from around the world are transported from their hotel and driven to the designated kite flying field. For audience members and participants alike, the scene of thousands of kites in the air at the same time is truly memorable. There are kites of all shapes and sizes, ranging in style from traditional kites to modern kites, and big kites to small kites from different region around China and the world. It is amazing what magical things unlimited imagination can create.
During the closing ceremony and awards at the end of the second day, the coordinators conclude the festivities with an hour-long fireworks display choreographed to popular music such as Star Wars, the motion picture.
The rest of the year, a museum dedicated to kites and the related culture has been set up in Weifang so that visitors may get a taste of the festival at any time.