Where is China
Last updated by fabiowzgogo at 2016/10/17
Where is China?
China is located in the east of Asia on the west coast of the Pacific Ocean, which is also in the Eastern Hemisphere and the Northern Hemisphere. China borders on a large number of countries, including Russia, Mongolia, North Korea, Pakistan, India, Vietnam, Afghanistan, Nepal, Kazakhstan, Kyrgyzstan, Tajikistan, Bhutan, Myanmar and Laos. It also borders the Yellow Sea, South China Sea, East China Sea and Korea Bay. Most of the area of China is located in the middle latitude and the North Temperate Zone.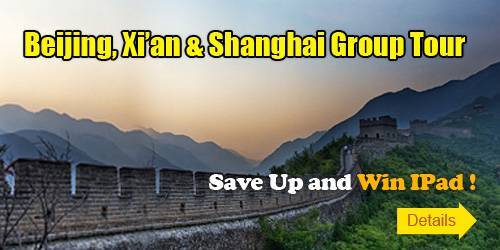 The north end: north of Mohe City of Heilongjiang Province (53°N)
The south end: Zengmu Reef of Hainan Island (4°N)
The east end: the point of center line of main channel of Heilongjiang River and Wusuli River in Heilongjiang Province (135°E)
China in a World Map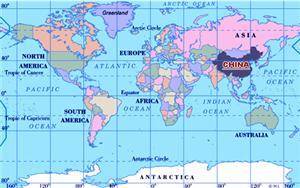 (Find more China Maps)
How to Get to China?
International Flights
The most convenient way for foreigners traveling to China should be taking international flights. The airports available in China for foreigners to entering China include Beijing Capital Airport, Shanghai Pudong Airport, Hong Kong Airport and Guangzhou Baiyun Airport.
(Find the real time China flights)
International Trains
At present, there are a few international trains traveling between China and some countries including Ulan Bator of Mongolia, Moscow, Khabarovsk and Vladivostok of Russia, Astana and Alma-ata of Kazakhstan, Hanoi of Vietnam and Pyongyang of North Korea. For buying tickets, it's advised that foreigners can book international train tickets in advance via travel agencies that are commissioned to offer international train tickets.
(Find and book China Trains)
International Passenger Liners
New Jianzhen (Sino Japanese International Ferry Company): operate between Shanghai and Japan's Kobe, Osaka and Yokohama; once a week; 45 hours
Yanjing (Jinshen Steamboat Company): operate between Tianjin and Kobe; once a week
Daren passenger and cargo liner (Daren Steamboat Company of Dalian): between Dalian and Inchon of the Republic of Korea; twice a week; 15 hours
Xinjinqiao and Xiangxuelan(Weihaiwei Eastern Shipping Company): from Weihai or Qingdao to Inchon; three times a week; 14 hours.