Zhangjiajie International Forest Festival
Last updated by fabiowzgogo at 2017/1/19
The Zhangjiajie International Forest Festival, an event used to promote and to protect the forest resources in China and the world, is held annually from November 18 to 20. A variety of shows, exhibitions, and competitions take place during the 5-day festival, many of them related to the forest theme.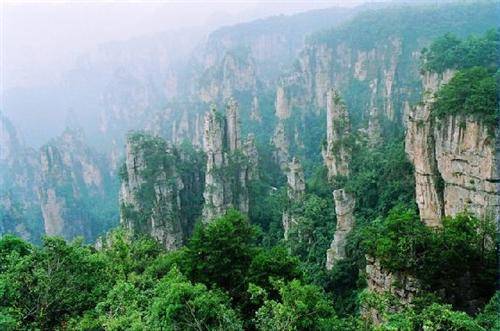 Zhangjiajie Hallelujah Mountains in Avatar
Zhangjiajie is a most ideal place to serve as host to the forest festival because it is an enchanting tropical paradise in the northwestern Hunan Province. Local hotspots include a nature reserve called Wulingyuan Scenic Area which was added to the list of UNESCO World Heritage Sites in 1992. The park area is famous for its towering quartzite sandstone pillars. As well, Zhangjiajie National Forest Park is part of the reserve and is open to the public. Six additional scenic areas are also developed for visitors' enjoyment, such as: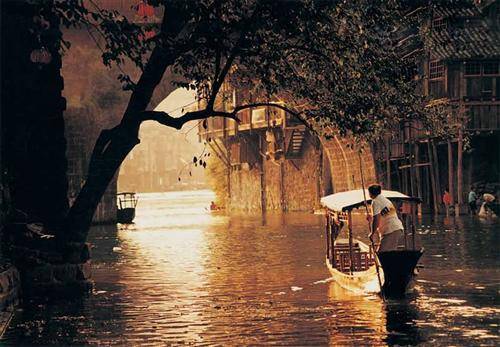 Beautiful Zhangjiajie Town
Jinbian Brook is one of the world's most beautiful brooks, flanked by beautiful flowers and grasses on all sides and with birds and cicadas singing along to the tune of its soothing flow.
Zhangjiajie International Forest Festival
Huangshizhai, located in the western area of the park, features a range of golden yellow megaliths that stand more than1,200 meters above sea level, boasting the park's largest viewing terrace.
Pipa Brook, situated in a narrow valley, forms the central line of the scenic area, and its unique scenic spots are mainly dotted around the north side of the brook.
Yaozizhai, a mesa with three 300 meter deep cliff sides at 1,050 meters above sea level, can be found in the southeast of the forest park. Its 1,400 meter long and 100 meter wide tabletop is an adventurer's dream destination.
Shadao Gully is a V-shaped gully in the northeast of the forest park. The 20-30 meter wide gully is well known for its primitive scenery.
Yuanjiajie is a mesa that overlooks a deep valley and a chain of stunning mountain peaks.