Because there were many sea stone hills in Xianren'ou that the canal passed by, the gigantic project is difficult to dig in the ancient time if the workers were not fairies. This canal that is several meters wide and about 10 li long is called "Tianweiyao (controlled by fairy)" or "Xianrenlong (made by fairy)". It passes through Jiangshan Peninsula round the middle and connects Fangcheng Harbor and Pearl Harbor. According to a book " Beimenshuoyan" written by Sun Gangxian of the Five Dynasties, during Xiantong period of Tang Dynasty (860 to 874 AD) Gao Ping, the An'nan Jiedushi (an official title in ancient China) recruited workers to dig the canal. After the canal was dug successfully, ships and boats needn't bypass Jiangshan Peninsula and could sail for Fangcheng Harbor and Pearl Harbor directly and safely, which not only shortened the distance of 15 kilometers, but also avoided the danger of the huge waves and the attack from pirates. "Tang Book· the legend of Gao Ping" wrote: "after opening up navigation, ships have never stopped up in the canal because of the traffic jam, An'nan area have never been short of goods and materials and people were still relying on it so far". In the tenth century, the independent An'nan was in bad relationship with Song Dynasty and invaded the border of Song several times. Since then on " Tianyaowei" was gradually discarded and only the section of the Tanpeng reservoir was preserved. In 1982 it became the first-class cultural unit under provincial protection and is the only canal in the sea in China.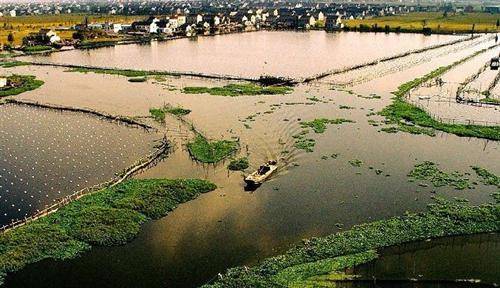 Tanpeng canal
Information accuracy:
We try to make the information on China Travel accurate when we write/edit it. If you find any outdated information, please inform us.