China Travel Testimonials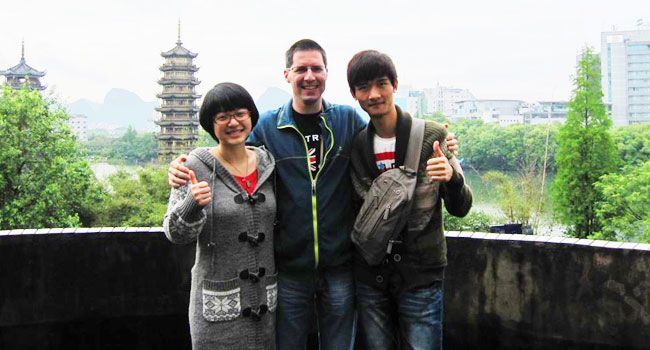 Feedback for Vanessa
Vanessa couldn′t do anything better, and I will surely use her sevice again when in China, and I will recommend her to all other travellers!
- Thomas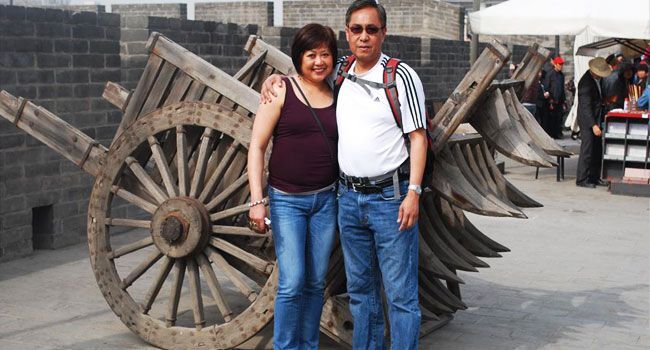 China Travel Testimonials
Sammi's feedback:
"We had a great time in Shanghai and we are now back in Beijing. We had the most wonderful time here in China. It was very educational and life changing. All the guides were great and very helpful. The hotels, the food, the places and most of all, the Chinese people were a great experience. The spirit of the Chinese people is very strong and very kind, generous, family loving, and very hardworking. I admire the spirit of the people.What a great experience! Thank you for arranging this perfect trip. - Marissa"
13 Days Beijing, Suzhou, Shanghai Tour
By Lucille ; Tour Date: June 26, 2016 - July 8, 2016
"Dear Vivi: We did enjoy our trip to Beijing, Suzhou, and Shanghai.; we liked Chuan Ju De roast duck restaurant and 海底捞 hot pot restaurant. Shanghai's Radisson Blu hotel is a very good hotel and centrally located. Both Marriott Hotel and Radisson Blu>..."
2 Days Shanghai, Hangzhou Tour
By Gloria ; Tour Date: May 7, 2016 - May 8, 2016
"I have never visited Asia and it was an incredible and worthy experience. The opportunity to know a little about culture, food and everyday life in modern China was priceless. I was impressed by the order and cleanliness the city operates. >"
12 Days Beijing, Luoyang, Xian, Tianshui, Jiayuguan, Dunhuang, Turpan, Urumqi Tour
By HIROSHI ; Tour Date: June 12, 2016 - June 23, 2016
"Dear Vanessa, The China Orient Express trip from Beijing to Urumqi was great. My wife and I had a wonder time marvelling at many greatest sights along the way. We were happy to have the chance to broaden again our views on Chinese history and culture.>..."
6 Days in Beijing and Shanghai
By Peter ; Tour Date: May 10, 2016 - June 19, 2016
"Vivi is a very friendly and sufficiency tourist guide. She handled all our changes very quickly and perfect. My next trip I will do again with "chinatravel". Thank you so much! Atenciosamente/Mit freundlichen Grü?en/Kind Regard/此致敬礼 >"
14 Days Chengdu, Lhasa, Shigatse, Saga, Tarchen Tour
By Caroline ; Tour Date: May 15, 2016 - May 28, 2016
"Dear Vivi, How have you been? I have a wonderful time in Tibet once again, at this time my experience was even better then two years ago and Im already planning next time! follow some pictures about my vacations thank you for everything! >"
10 Days Beijing, Xian, Shanghai, Tongli Tour
By BENITO from Mexican ; Tour Date: May 8, 2016 - May 17, 2016
"Well organized. Covers the most relevant aspects needed in a first-approach to China. Very efficient and punctual collaborators. A highly satisfactory experience that I would recommend to family and friends. >"
By Jaime ; Tour Date: May 17, 2016 - May 17, 2016
"Hello Vanessa! I had an unforgettable time in Guilin. The scenery was absolutely stunning and the tour top notch. As a solo traveler, I booked a Li River cruise day tour to Yangshuo with guide Hill, and he was wonderful! Incredibly knowledgeable, able>..."
27 Days Shanghai, Beijing, Xian, Lanzhou, Xiahe, Wuwei, Zhangye, Jiayuguan, Dunhuang, Turpan, Korla, kuqa, Hetian, Yarkent, Kashgar, Urumqi Tour
By Heinz from Switzerland ; Tour Date: April 1, 2016 - April 27, 2016
"Dear Vanessa I could say that the travel was a very enjoyable, interesting experience for me, exceeding my expectations, comparable to longer travels I made with Esther or again alone such as Pan-Americana, Australia and South Africa, but to go in more>..."
8 Days Shanghai, Suzhou, Guilin, Yangshuo, Hong Kong Tour
By Lee ; Tour Date: October 21, 2016 - October 28, 2016
"Her response to our questions was very thorough and complete. She provided spectacular Service and response time to our many questions. Vivi most likely is the reason We did not Look into any other China travel firms. Her willingness to provide and>..."
Testimonials by Travel Advisors
Travel Confidently with Us

10,000 Satisfied Customers

50 Years in China Travel Industry

Quick Response within 24 hours

Secured Online Payment

Group Tours with Solo Adventure

No Hidden Fees and No Traps