China Travel Testimonials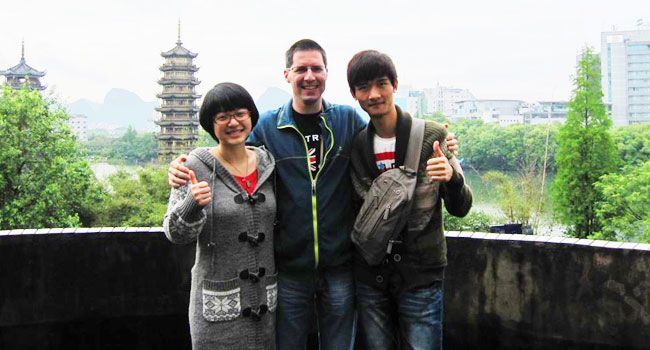 Feedback for Vanessa
Vanessa couldn′t do anything better, and I will surely use her sevice again when in China, and I will recommend her to all other travellers!
- Thomas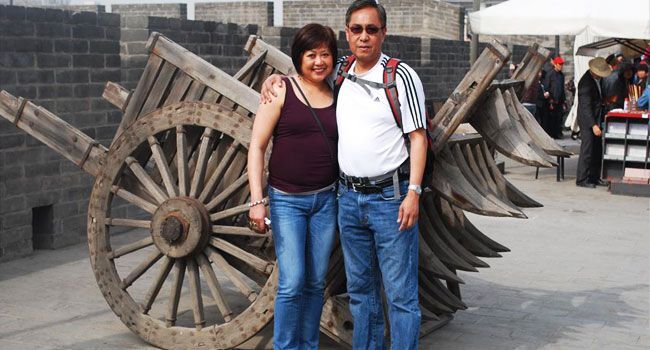 China Travel Testimonials
Sammi's feedback:
"We had a great time in Shanghai and we are now back in Beijing. We had the most wonderful time here in China. It was very educational and life changing. All the guides were great and very helpful. The hotels, the food, the places and most of all, the Chinese people were a great experience. The spirit of the Chinese people is very strong and very kind, generous, family loving, and very hardworking. I admire the spirit of the people.What a great experience! Thank you for arranging this perfect trip. - Marissa"
4 Days Hong Kong, Fuzhou, Shenzhen Tour
By Nancy from United States ; Tour Date: December 23, 2011 - December 26, 2011
"We had a wonderful time in China. However, there was a problem with the accomodations in Days Inn Shenzhen. The hotel arranged only 1 king bed (instead of two king bed) for the three of us. Thank god we had Nelson Chiu as our tour guide. He saved the day.>..."
11 Days Shanghai, Guilin, Yangshuo, Xian, Beijing Tour
By Julio from United States ; Tour Date: June 15, 2012 - June 25, 2012
"I am writing to you to indicate that Ms. Vanessa (one of your employees) should be commended for her outstanding work ethic and patience. We are organizing a China tour for my family and she has been fantastic at accommodating all our needs and changes in>..."
31 Days Beijing, Xian, Lhasa, Shigatse, Dingri, Xining, Chengdu, Leshan, Emeishan, Chongqing, Yichang, Yangtze, Shanghai, Huangshan, Hangzhou, Hong Kong Tour
By Zsuzsanna from United States ; Tour Date: August 26, 2011 - September 25, 2011
"The Great Wall is definitely one of the highlights, Terracotta Warriors are pretty impressive, Tibet and its atmosphere is a total different feeling, not to mention the view of Mt Everest and the road to get there, touching a Panda baby was the other>..."
37 Days Hong Kong, Guilin, Yangshuo, Kunming, Lijiang, Shangri la, Lhasa, Xining, Chengdu, Leshan, Emeishan, Beijing, Shanghai, Suzhou, Hangzhou Tour
By MIRIAM from Guatemala ; Tour Date: September 2, 2011 - October 8, 2011
"And China itself , for me, is an amazing country , full of history, culture, beautiful sceneries, But of course the most valuable thing you have is the people! I just... falled in love with them!! Women are so prudish, educated, with a smile in their faces,>..."
15 Days Beijing, Datong, Xian, Chengdu, Shanghai, Suzhou Tour
By Andy from United Kingdom ; Tour Date: November 4, 2012 - November 19, 2012
"Straight away Leon was much better than the other 5 companies we inquired with, as he replied promptly (next day always) he let us know when he wasnt available and always answered our questions fully (others didnt). >"
11 Days Beijing, Zhengzhou, Kaifeng, Dengfeng, Luoyang, Anyang Tour
By Jose from Spain ; Tour Date: October 12, 2011 - October 22, 2011
"The tour met our expectation and the most memorable attractions we visited is Shaolin Temple and Longmen Grottoes. Our guide Lee Hang is the most outstanding guide with Good English and explanation. >"
11 Days Guilin, Chongqing, Urumqi, Kashgar, Turpan, Dunhuang, Jiayuguan, Xian Tour
By Taryn from United States ; Tour Date: October 10, 2011 - November 4, 2011
"It was great seeing all those different parts of China and Tibet has always been a dream of mine. It was also interesting to see the changes in Beijing, Xian and Shanghai since I was there in 2000. >"
4 Days San Francisco, Beijing, Tianjin Tour
By Alexander from United States ; Tour Date: November 8, 2011 - November 11, 2011
"Thank you.Our trip was good,Zoya has good knowledge of Russian and took care about all our needs. >"
4 Days Shanghai, Guilin, Yangshuo Tour
By Colin from Australia ; Tour Date: October 2, 2011 - October 5, 2011
"Yangshuo Countryside Cycling is too busy to cycle but very impressing, Tai Chi Experience in Yangshuo is nicely explained tuition. Our guide is flexible, given extra time afftered another visit. >"
Testimonials by Travel Advisors
Travel Confidently with Us

10,000 Satisfied Customers

50 Years in China Travel Industry

Quick Response within 24 hours

Secured Online Payment

Group Tours with Solo Adventure

No Hidden Fees and No Traps