China Travel Testimonials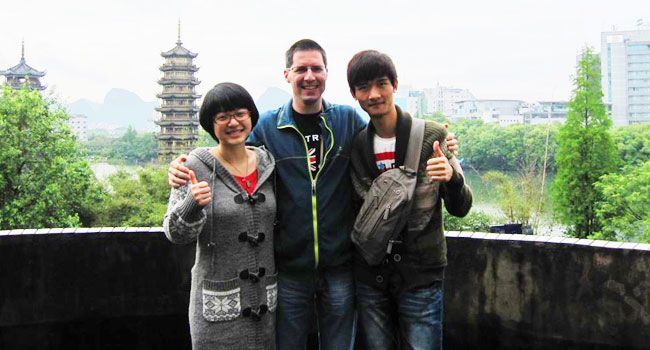 Feedback for Vanessa
Vanessa couldn′t do anything better, and I will surely use her sevice again when in China, and I will recommend her to all other travellers!
- Thomas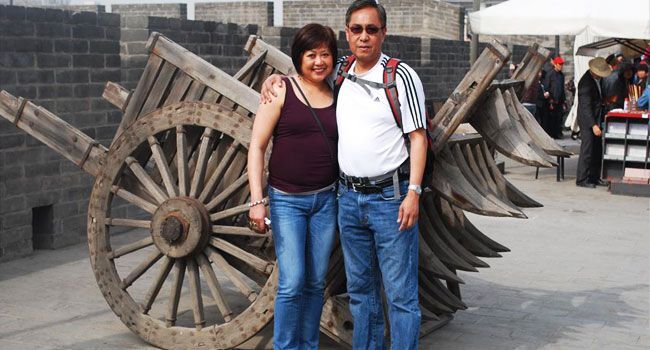 China Travel Testimonials
Sammi's feedback:
"We had a great time in Shanghai and we are now back in Beijing. We had the most wonderful time here in China. It was very educational and life changing. All the guides were great and very helpful. The hotels, the food, the places and most of all, the Chinese people were a great experience. The spirit of the Chinese people is very strong and very kind, generous, family loving, and very hardworking. I admire the spirit of the people.What a great experience! Thank you for arranging this perfect trip. - Marissa"
5 Days Shanghai, Huangshan, Guangzhou Tour
By Sai ; Tour Date: May 20, 2015 - May 24, 2015
"Hi Vanessa. . Overall impression - very good. Huangshan has lots to offer with spectacular scenery. Every view was stunning and credit to authorities for trying the keep the location clean and dealing with thw volume of tourists. regards, Sai >"
By Serdar ; Tour Date: April 10, 2015 - April 13, 2015
"Good Morning Mr/MrsWe were two families in Beijing between 10-14 April 2015.Our trip advisor was Vanessa ZHENG while we were over there.We had 4 wonderfull days because of her nice organisation.I would like to pass our appreciaton her and our guide Jerry>..."
15 Days Shanghai, Yichang, Yangtze, Chongqing, Xian, Beijing Tour
By Iris ; Tour Date: May 15, 2015 - May 29, 2015
"Hi VanessaThank you so much for organizing a brilliant China tour, although I personally had toured China with a tour company some ten years ago I found the tour that you arranged for us was far superior in every way and at a much better price, The trip>..."
By Frances ; Tour Date: May 1, 2015 - May 3, 2015
"Thanks for arranging the Zhangjiajie trip Vanessa. I must say we thought that our guide was fantastic. Frances x >"
4 Days Chongqing, Yichang, Yangtze Tour
By Aimee ; Tour Date: May 17, 2015 - May 20, 2015
"Leon, thanks for writing! We loved our cruise. The cruise was great! We enjoyed it very much. It was a great way to relax and see the gorges along the Yangtze River at the same time. The scenery was beautiful, even more so than we were expecting. We also>..."
6 Days Shanghai, Suzhou, Hangzhou, Xian Tour
By John ; Tour Date: April 12, 2015 - April 17, 2015
"We had a wonderful time in China, in large measure due to the outstanding guided tours we had in the three cities we visited. All of the arrangements went very smoothly and all the sites were very interesting. The tour very much exceeded our>..."
12 Days Chongqing, Shanghai, Yangtze, Tongli, Wuzhen, Nanxun Tour
By Mary ; Tour Date: April 11, 2015 - April 22, 2015
"Bright was our guide in Shanghai for 3 days to visit water towns. She was very thoughtful and kind. She made our trip special and personal and treated us with great respect. She selected excellent restaurants and food for us that suited our tastes. She>..."
12 Days Chongqing, Shanghai, Yangtze, Tongli, Wuzhen, Nanxun Tour
By Mary ; Tour Date: April 11, 2015 - April 22, 2015
"Leon Long made our travel arrangements. He designed the perfect trip for us. He changed our itinerary when we requested it. He replied to our requests while we were in China. He is one of your best agents! >"
4 Days Guangzhou, Guilin, Longsheng, Yangshuo Tour
By Antonio ; Tour Date: April 28, 2015 - May 1, 2015
"Dear Leon Sorry my later reply. About our trip to Guilin was very good. Everything was as we expect, hotel was very good, driver and guide very nice people. Guide speak very good Portuguese, so, was very easy for us to understand>..."
Testimonials by Travel Advisors
Travel Confidently with Us

10,000 Satisfied Customers

50 Years in China Travel Industry

Quick Response within 24 hours

Secured Online Payment

Group Tours with Solo Adventure

No Hidden Fees and No Traps