China Travel Testimonials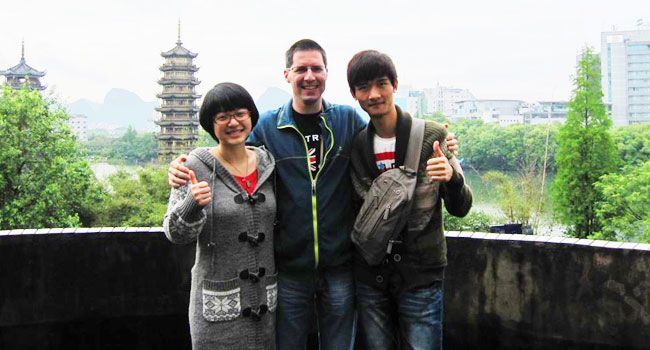 Feedback for Vanessa
Vanessa couldn′t do anything better, and I will surely use her sevice again when in China, and I will recommend her to all other travellers!
- Thomas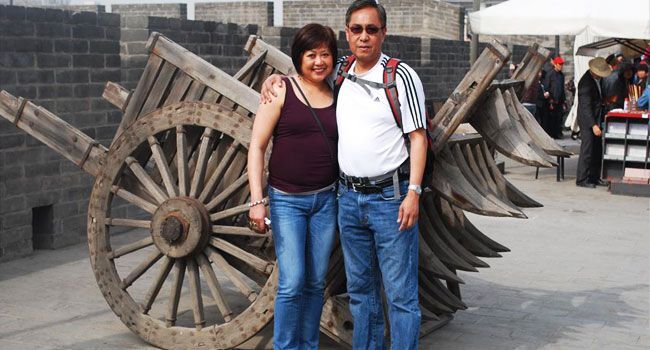 China Travel Testimonials
Sammi's feedback:
"We had a great time in Shanghai and we are now back in Beijing. We had the most wonderful time here in China. It was very educational and life changing. All the guides were great and very helpful. The hotels, the food, the places and most of all, the Chinese people were a great experience. The spirit of the Chinese people is very strong and very kind, generous, family loving, and very hardworking. I admire the spirit of the people.What a great experience! Thank you for arranging this perfect trip. - Marissa"
5 Days Hong Kong, Lijiang Tour
By Geof ; Tour Date: May 4, 2015 - May 8, 2015
"Hi Vanessa Very good. The guide Sushan was great and Yunnan has some terrific scenery. I particularly liked the visit to the Jade Dragon Snow Mountain and the Tiger Leaping Gorge. I also really liked getting outside Lijiang and seeing the genuine rural>..."
By Ulrike ; Tour Date: May 6, 2015 - May 8, 2015
"Dear Vivi, nice to hear from you. As we stayed in Bejing and have visited the Great Wall, we took a video, which our guide Lilly has on her mobile phone aswell. You can use this. And it′s no problem to send some photos. Which kind are you>..."
By Joseph ; Tour Date: April 26, 2015 - April 26, 2015
"We had a wonderful tour of Shanghai on April 26 with Jack as our guide. It was everything we had hoped for! Thank you for the excellent service that both you and Jack provided. Joseph and Samuel >"
By Sandra ; Tour Date: March 13, 2015 - March 13, 2015
"we saw lots of interesting things including the gardens and the paper cutting man. This was my husband and I's second visit but it was still very special and we saw a lot more. All our friends said it was a highlight of their cruise.Thank you very>..."
By Kenneth ; Tour Date: May 27, 2015 - May 27, 2015
"Dear Vivi, I had a very enjoyable trip to Suzhou and Zhouzhuang on May 27 with Doris and driver. The Lion Grove Garden and Suzhou Museum were unique and fascinating. Then explored the quaint water village of Zhouzhuang and visited several older homes>..."
10 Days Beijing, Xian, Guilin, Yangshuo, Shanghai Tour
By Joan ; Tour Date: April 24, 2015 - May 3, 2015
"Dear Vivi Barry and I had a very good time in China. We really enjoyed the tours and everything went very smoothly. Thanks very much for all your efforts, we really appreciate them. Best wishes Joan and Barry >"
24 Days Hong Kong, Shanghai, Suzhou Tour
By DONNA ; Tour Date: April 6, 2015 - April 29, 2015
"Hi there, Just some feedback regarding our Tours booked with China Travel from 3rd April to 29th April 2015. Tour:CYM150207052 ? Firstly a very big thank you to our Travel Advisor Vivi Chan for her great planning from what we wanted to see in China. When>..."
4 Days Chongqing, Yangtze, Yichang Tour
By Nancy ; Tour Date: April 14, 2015 - April 17, 2015
"Hi Vanessa We just got home tonight Had a great time on the cruise it was better than we had imagined George has told many people that they should go Thanks for your help in organizing that portion of our holiday. Nancy >"
4 Days Xian, Chongqing, Yangtze, Yichang, Shanghai Tour
By Heather ; Tour Date: April 18, 2015 - April 21, 2015
"Hi Vanessa,The Yanktze Cruise was one of our highlights while in China.Really enjoyed our time on board and the food.1. Overall impression - relaxing, well looked after by the staff, as we could not speak Chinese and the cabin was great. Entertainment on>..."
26 Days Beijing, Datong, Pingyao, Xian, Chengdu, Emeishan, Chongqing, Yangtze, Yichang, Suzhou, Hangzhou, Huangshan, Shanghai Tour
By SERGIO ; Tour Date: March 12, 2015 - April 6, 2015
"Vanessa, I would like to provide some personal comments and thank yous. Molly, our guide in Datong, was very knowledgeable, patient, organized, and pleasant. I am very thankful for her help with my Chinese and all the information she provided about not>..."
Testimonials by Travel Advisors
Travel Confidently with Us

10,000 Satisfied Customers

50 Years in China Travel Industry

Quick Response within 24 hours

Secured Online Payment

Group Tours with Solo Adventure

No Hidden Fees and No Traps