China Travel Testimonials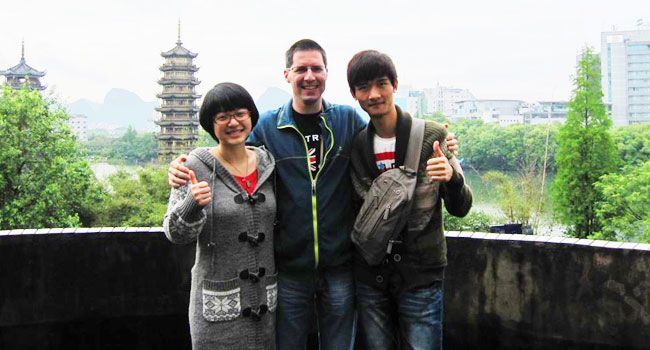 Feedback for Vanessa
Vanessa couldn′t do anything better, and I will surely use her sevice again when in China, and I will recommend her to all other travellers!
- Thomas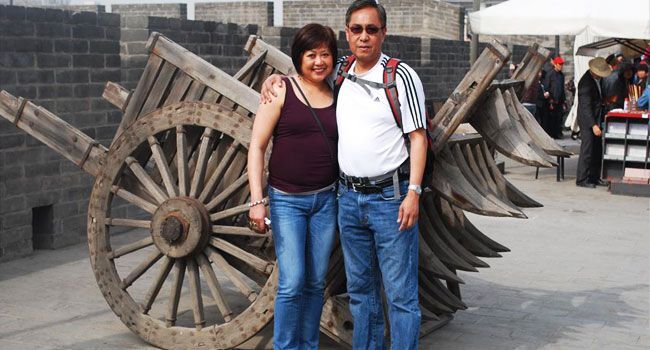 China Travel Testimonials
Sammi's feedback:
"We had a great time in Shanghai and we are now back in Beijing. We had the most wonderful time here in China. It was very educational and life changing. All the guides were great and very helpful. The hotels, the food, the places and most of all, the Chinese people were a great experience. The spirit of the Chinese people is very strong and very kind, generous, family loving, and very hardworking. I admire the spirit of the people.What a great experience! Thank you for arranging this perfect trip. - Marissa"
By Greg ; Tour Date: September 21, 2014 - September 21, 2014
"Vanessa, We were not actually visiting China. All of us are currently living in Shanghai for work. However, we are currently enjoying China and everything it has to offer. There were no issues specific to the water town trip and we all very much enjoyed>..."
4 Days Ningbo, Chongqing, Yangtze, Yichang Tour
By Carol ; Tour Date: October 3, 2014 - October 6, 2014
"Dear Vanessa, That was a great tour ... I highly recommended it to the administrator in charge of our international exchange program. the flights were safe and punctual; the cruise was simply amazing; all of the people were caring. Thanks again for>..."
One day tour from Shanghai to Suzhou and back
By Jill ; Tour Date: September 24, 2014 - September 24, 2014
"Hi Leon We just wanted to let you know that we had a great time today with Candy and the driver. She is a real pleasure and certainly made the day very interesting and fun. Thanks again for arranging the tour at such short>..."
By Joel ; Tour Date: September 14, 2014 - September 18, 2014
"Hi Leon, The tour was very well organized. The guide is knowledgable and speaks English very well. I loved that hotel. Especially the big bath tub. Great location so close to Nanjing road. J >"
5 Days Yichang, Chongqing, Yangtze Tour
By Robert ; Tour Date: September 13, 2014 - September 17, 2014
"Dear Vivi, The trip was great and I loved every moment.I was moved to another table of extremely nice people which I enjoyed dining with, the scenery and service was excellent and the entire trip was a pleasure and I would recommend this trip to>..."
By Michael ; Tour Date: September 12, 2014 - September 12, 2014
"The bike tour of Shanghai was wonderful. Just myself and my son-in-law - we were given a great overview of the city by an excellent guide with great English speaking abilities.it was a very good tour. >"
By Wolfgang ; Tour Date: September 5, 2014 - September 8, 2014
"Hi Vanessa, thanks for asking. Tour was very good, I should come back. Best regards Wolfgang >"
14 Days Los Angeles, Beijing, Guilin, Chongqing, Yangtze, Yichang, Shanghai Tour
By David ; Tour Date: September 2, 2014 - September 15, 2014
" Mr. Leon Long, I wish to personally thank you for arranging a wonderful China trip for us. All three of us enjoyed it immensely. The five guides you arranged for us were the best. Jerry, Avan, Charlie, Helen, and Linda were each unique, yet we>..."
3 Days Shanghai, Suzhou, Hangzhou Tour
By Mabel ; Tour Date: September 4, 2014 - September 6, 2014
"Dear Ms Vicky I just came back from Shanghai and would like to inform you that my family and I were very happy with the tour (to Suzhou and Hangzhou). The tour was arranged by Ms Vivi Chen and the guide was ms Wai Ting. You have wonderful people>..."
16 Days Beijing, Xian, Lhasa, Shigatse, Dingri Tour
By Dennis ; Tour Date: May 22, 2015 - June 6, 2015
"Dear Miss Wen, For the past two weeks I have had dealings with Vivi who has been working very hard to put together a tour of China and Tibet for my wife and myself. It hasn't been easy for Vivi because at first both parties were not able to agree>..."
Testimonials by Travel Advisors
Travel Confidently with Us

10,000 Satisfied Customers

50 Years in China Travel Industry

Quick Response within 24 hours

Secured Online Payment

Group Tours with Solo Adventure

No Hidden Fees and No Traps