China Travel Testimonials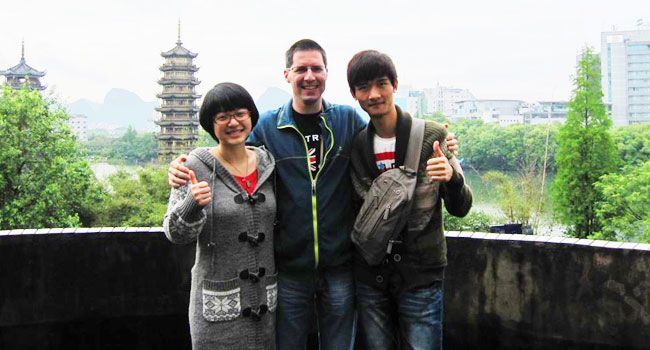 Feedback for Vanessa
Vanessa couldn′t do anything better, and I will surely use her sevice again when in China, and I will recommend her to all other travellers!
- Thomas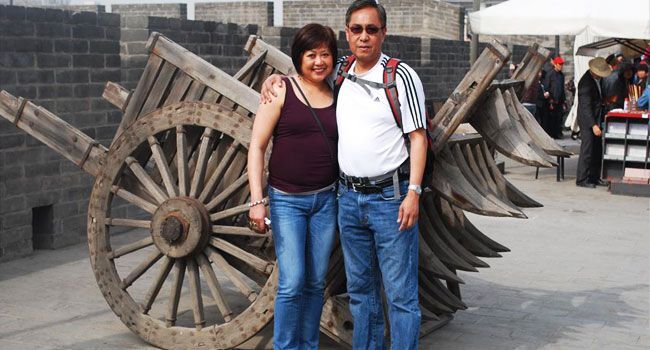 China Travel Testimonials
Sammi's feedback:
"We had a great time in Shanghai and we are now back in Beijing. We had the most wonderful time here in China. It was very educational and life changing. All the guides were great and very helpful. The hotels, the food, the places and most of all, the Chinese people were a great experience. The spirit of the Chinese people is very strong and very kind, generous, family loving, and very hardworking. I admire the spirit of the people.What a great experience! Thank you for arranging this perfect trip. - Marissa"
5 Days Shijiazhuang, Chongqing, Yangtze, Yichang, Beijing Tour
By Randall ; Tour Date: October 4, 2014 - October 8, 2014
"Dear Vanessa, The entire trip was fabulous and very much worth the effort. The entire thing went without a single glitch. I appreciate all the services arranged by the Guilin people, all the tickets arranged and waiting for us, the guides helpful and>..."
4 Days Guilin, Chongqing, Yichang, Yangtze, Wuhan, Shenzhen Tour
By Robin ; Tour Date: November 2, 2014 - November 5, 2014
"Hi Vivi Now that we are back home, Peter and I would like to thank you for the arrangements you made for us. Everything worked well. We were met by very pleasant and efficient guides and our transfers happened very smoothly. We enjoyed our Yangtze>..."
9 Days Tianjin, Xian, Linfen, Chongqing, Yangtze, Yichang, Beijing Tour
By Angela ; Tour Date: October 7, 2014 - October 15, 2014
"Dear Miss Wen I would like to let you know that your employee Vanessa Zheng is a smart and faithfulness person. She has good English skill which reflected on the quotation and confirmation letters. She helped arranging the best and perfect travel route and>..."
5 Days Chongqing, Yichang, Yangtze, Guangzhou Tour
By Garry ; Tour Date: September 28, 2014 - October 2, 2014
"Our Three Gorges Trip organised by China Travel was fantastic. Everything was made by Leon our advisor. Booking was simple and replies to queries dealt with promptly. All was easily organised from Australia. We boarded the boat in Chongqing.>..."
By David ; Tour Date: October 19, 2014 - October 23, 2014
"To All I made enquiries in traveling to Tibet on a tight timeframe, Vivi from ........... was most helpful in assisting with the planning and very efficient in securing the required permit. Replies, responses, communication is all top notch. English is>..."
13 Days Hong Kong, Guilin, Yangshuo, Chongqing, Yangtze, Yichang, Shanghai, Xian, Beijing Tour
By Derek ; Tour Date: December 22, 2014 - January 3, 2015
"Dear Vanessa,Very well organised. Not too expensive. We greatly valued the services of our English speaking guide, Vicky. It simplifies things for us as we do not speak Chinese Regards, Derek >"
By Christian ; Tour Date: October 18, 2014 - October 19, 2014
"Dear Vanessa, regarding the 2 day trip to Nanjing my overall impression is a very positive one; transfers and visits to the sites were well organized and according to my wishes. Drivers and my guide Helen were very helpful and Helen was a very good guide>..."
9 Days Shanghai, Suzhou, Huangshan, Hangzhou, Wuzhen, Guilin Tour
By Matthew ; Tour Date: October 14, 2014 - October 22, 2014
"Vivi, I just wanted to take the time to drop you a note and thank you for the tour - your effort was appreciated. I must also in particular single out the tour guide we had in Hangzhou - Rainbow - who is not only a credit to your organisation but also>..."
Testimonials by Travel Advisors
Travel Confidently with Us

10,000 Satisfied Customers

50 Years in China Travel Industry

Quick Response within 24 hours

Secured Online Payment

Group Tours with Solo Adventure

No Hidden Fees and No Traps