China Travel Testimonials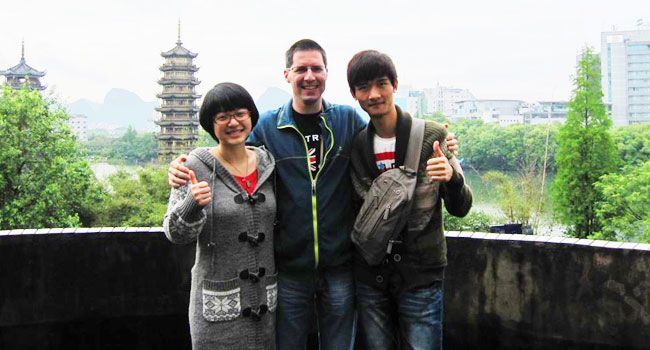 Feedback for Vanessa
Vanessa couldn′t do anything better, and I will surely use her sevice again when in China, and I will recommend her to all other travellers!
- Thomas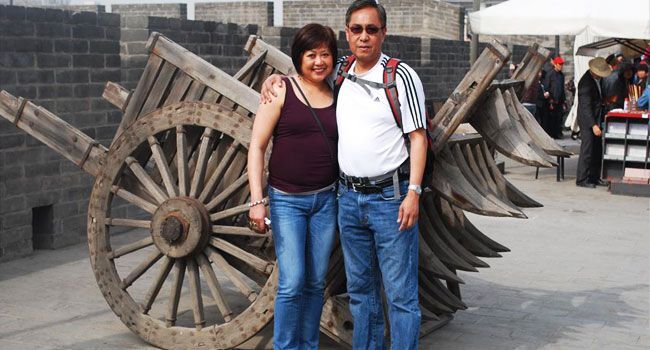 China Travel Testimonials
Sammi's feedback:
"We had a great time in Shanghai and we are now back in Beijing. We had the most wonderful time here in China. It was very educational and life changing. All the guides were great and very helpful. The hotels, the food, the places and most of all, the Chinese people were a great experience. The spirit of the Chinese people is very strong and very kind, generous, family loving, and very hardworking. I admire the spirit of the people.What a great experience! Thank you for arranging this perfect trip. - Marissa"
By Steven ; Tour Date: December 21, 2014 - December 21, 2014
"Dear leon, We have an excellent tour to Xi'an. Knowledgeable tour guide and wonderful service throughout. Thanks Steven >"
By Joung ; Tour Date: December 26, 2014 - December 26, 2014
"Dear Leon, My overall impression of the trip was excellent. Good communication following my reservation of the trip. The guide Linda was punctual and very helpful as well as being knowledgeable regarding the trip. I can't say anything negative about the>..."
7 Days Shanghai, Guilin, Chongqing, Yangtze, Yichang Tour
By Bruce ; Tour Date: December 15, 2014 - December 21, 2014
"Mr. Long, We enjoyed our trip to China. Guilin, the Li River Cruise and our guide, Jason, was very good. Jason was attentive, informative and responsible. Peter and the driver in Chongqing were there at 2AM pick us up at the airport after a>..."
6 Days Shanghai, Hangzhou Tour
By Keng ; Tour Date: November 21, 2014 - November 26, 2014
"Dear Vivi A big thank-you to you and your guides. We had a wonderful time. I am sorry I had no time to reply to your survey earlier. You were very efficient and prompt in handling my request. We had no problem at all during our trip. Thanks>..."
By Carolyn ; Tour Date: December 2, 2014 - December 4, 2014
"Hello Leon, I just wanted to write and say how very pleased I am that I chose your company for our recent trip to Guilin. Everything about our trip was most enjoyable, and our guide Lili, and driver were both excellent. We got to see everything in a short>..."
8 Days Beijing, Xian, Shanghai Tour
By Samantha from United States ; Tour Date: December 12, 2014 - December 19, 2014
"Vanessa, everything is going very well in Beijing Thank you,Samantha >"
By Carolyn ; Tour Date: December 2, 2014 - December 4, 2014
" Dear Li Li, Here I am back in Hong Kong. It seems incredible that Carrie and I only spent 2 days in Guilin. We did and saw so much. I am enjoying a cup of tea and then I shall look at all my shopping from Guilin, and look at my photos and then>..."
6 Days Beijing, Guilin, Longsheng, Yangshuo Tour
By Phyllis ; Tour Date: December 3, 2014 - December 8, 2014
"Hi Vivi, I just wanted to report back on our wonderful trip. Avan was an outstanding guide. I can't imagine a better one, really. He is knowledgeable, congenial, patient, and so observant of our needs. He went far beyond the call of duty, and we>..."
By Regan ; Tour Date: November 16, 2014 - November 20, 2014
" HiLeon, We found the trip very good and I like how it was tailored as a private tour and it was not rushed. Leo is a fantastic guide who was extremely helpful, and would recommend him to anyone visiting. kind regards R >"
By Antonio ; Tour Date: November 2, 2014 - November 4, 2014
"Hi Leon Our trip was very good, almost excellent very good and knowledgeable english speaking tour guides. Driver both days was safe and dependable. Room at Hotel Bund was excellent and Hotel staff were friendly and courteous. Tony >"
Testimonials by Travel Advisors
Travel Confidently with Us

10,000 Satisfied Customers

50 Years in China Travel Industry

Quick Response within 24 hours

Secured Online Payment

Group Tours with Solo Adventure

No Hidden Fees and No Traps