China Travel Testimonials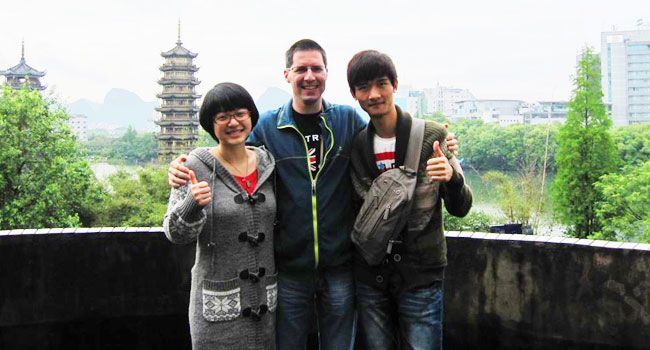 Feedback for Vanessa
Vanessa couldn′t do anything better, and I will surely use her sevice again when in China, and I will recommend her to all other travellers!
- Thomas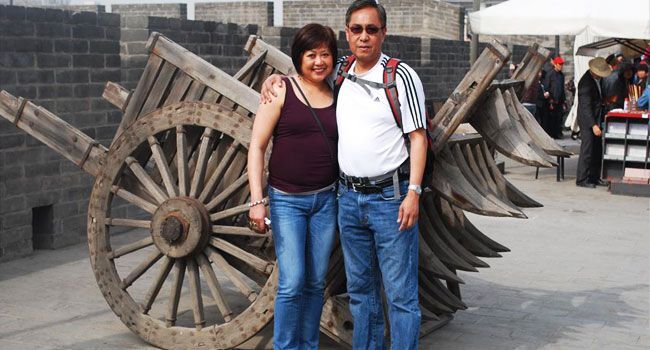 China Travel Testimonials
Sammi's feedback:
"We had a great time in Shanghai and we are now back in Beijing. We had the most wonderful time here in China. It was very educational and life changing. All the guides were great and very helpful. The hotels, the food, the places and most of all, the Chinese people were a great experience. The spirit of the Chinese people is very strong and very kind, generous, family loving, and very hardworking. I admire the spirit of the people.What a great experience! Thank you for arranging this perfect trip. - Marissa"
14 Days Los Angeles, Beijing, Guilin, Chongqing, Yangtze, Yichang, Shanghai Tour
By David ; Tour Date: September 2, 2014 - September 15, 2014
" Mr. Leon Long, I wish to personally thank you for arranging a wonderful China trip for us. All three of us enjoyed it immensely. The five guides you arranged for us were the best. Jerry, Avan, Charlie, Helen, and Linda were each unique, yet we>..."
3 Days Shanghai, Suzhou, Hangzhou Tour
By Mabel ; Tour Date: September 4, 2014 - September 6, 2014
"Dear Ms Vicky I just came back from Shanghai and would like to inform you that my family and I were very happy with the tour (to Suzhou and Hangzhou). The tour was arranged by Ms Vivi Chen and the guide was ms Wai Ting. You have wonderful people>..."
16 Days Beijing, Xian, Lhasa, Shigatse, Dingri Tour
By Dennis ; Tour Date: May 22, 2015 - June 6, 2015
"Dear Miss Wen, For the past two weeks I have had dealings with Vivi who has been working very hard to put together a tour of China and Tibet for my wife and myself. It hasn't been easy for Vivi because at first both parties were not able to agree>..."
19 Days Amsterdam, Chengdu, Lhasa, Chongqing, Yichang, Yangtze, Wuhan, Guilin, Longsheng, Yangshuo, Guangzhou Tour
By Andrew ; Tour Date: August 16, 2014 - September 3, 2014
"Leon, Can I just let you know how brilliant Lele is as a guide we have only know one better in all our travels. English is so good he can joke with us, he also speaks local dilects in rice field region, he makes everyone smile. Everything he has suggested>..."
Beijing, Xi'an, Lhasa and Shanghai Highlight Tour
By Roberta ; Tour Date: August 6, 2014 - August 18, 2014
"Dear Vanessa, here I am! The trip was interesting and intense. I enjoyed the different faces of China. I traveled just for 12 days and it seemed to me an entire month! Thank you for organize our trip, we had fantastic guides all the time Best,Roberta >"
4 Days Chongqing, Yichang, Yangtze Tour
By Jordan ; Tour Date: August 8, 2014 - August 11, 2014
"I was glad we went on President 8. I saw other ships on the docks and on the river, the President 8 looked much nicer. Also, having the fold out couch/bed for our daughter was great. The crew managed the Chinese and foreign people's different needs well,>..."
By Chiara ; Tour Date: August 9, 2014 - August 10, 2014
"Hi Vivi, The trip was overall good and well organised. We specifically enjoyed our trip to the Great Wall. the following day the restaurant we went to near the Great Wall was excellent. Our age range is 26-35. Regards Chiara >"
4 Days Chongqing, Yangtze, Yichang Tour
By Jessie ; Tour Date: August 3, 2014 - August 6, 2014
"Hi Vanessa, The trip was amazing! I would highly recommend the boat (Yangtze Gold 7) to anyone who wants to cruise down the Yangtze. I ended up not having to share a room so I got a huge room all to myself! I was the only foreigner on board but the staff>..."
4 Days Chongqing, Yangtze, Yichang Tour
By Jessie ; Tour Date: August 3, 2014 - August 6, 2014
"Hello,I just wanted to let you know how thankful I am for Vanessas help with finding the perfect cruise down the Yangtze. When my first booking through another site fell through because they wouldnt cater to solo travelers, I began to panic. I emailed>..."
Testimonials by Travel Advisors
Travel Confidently with Us

10,000 Satisfied Customers

50 Years in China Travel Industry

Quick Response within 24 hours

Secured Online Payment

Group Tours with Solo Adventure

No Hidden Fees and No Traps