China Travel Testimonials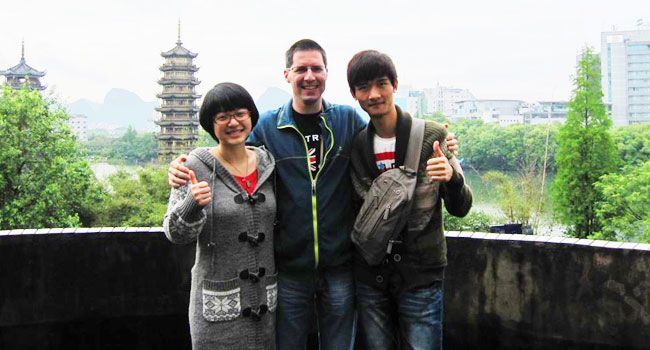 Feedback for Vanessa
Vanessa couldn′t do anything better, and I will surely use her sevice again when in China, and I will recommend her to all other travellers!
- Thomas
By CARLA ; Tour Date: July 6, 2014 - July 9, 2014
"Dear Vivi, sorry for the delay in my answer What was your overall impression of the trip? Profound emotions for meeting with a millenary culture and ancient and deep traditions and faith demonstrations. I enjoied the visits to the temples, in>..."
21 Days Shanghai, Beijing, Xian, Chongqing, Yichang, Yangtze, Wuhan, Guilin, Yangshuo Tour
By Shalini ; Tour Date: July 2, 2014 - July 22, 2014
"Hi Leon Here we are back at home. We had a fantastic time in a China and thank you for organising everything for us. All our tour guides were fantastic. They were always on time and very knowledgable in there work. We had no problems with any of them.>..."
4 Days Chongqing, Yichang, Yangtze Tour
By Debra ; Tour Date: July 11, 2014 - July 14, 2014
"Vivi was fantastic, we were told by others that there was no possible way we could get tickets when we needed them, and she managed to do it. I will be recommending to everybody Vivi's service! Thank you so much. >"
5 Days Yichang, Yangtze, Chongqing Tour
By Vladimir ; Tour Date: August 5, 2014 - August 9, 2014
"Hi Vanessa Please accept our sincere appreciation in the handling of our travel which was carried out very promptly and you were very helpful. Your employer is very fortunate in having employed such a great travel agent. Kind regards Vladimir >"
5 Days Yichang, Yangtze, Chongqing Tour
By Marie ; Tour Date: June 4, 2014 - June 8, 2014
"Dear Vanessa In June we ,my 18 years old daughter, my husband and myself, made a trip organized by you. We cruised along the Yangtze and it was really wonderful! Weve had a very pleasant stay on the President 1. The beautiful landscapes where>..."
4 Days Chongqing, Yangtze, Yichang Tour
By William ; Tour Date: June 20, 2014 - June 23, 2014
"Hello Vanessa,Below are my comments on the excellent tour we had on Yangtze River:The arrival point was very poor and our taxi dropped us near the port entrance. Nobody seemed to know where we should go. Eventually someone pointed in the direction but it>..."
Guilin, Yangshuo and Longsheng Tour
By Edgar ; Tour Date: July 6, 2014 - July 9, 2014
"Dear Leo Thank you for sending the hotel detail, much appreciated. Overall we are highly satisfied with all arrangements and the quality of service. Our trip was smooth and pleasant; our guide Le Le and his driver were brilliant; we appreciate the>..."
By Hildre ; Tour Date: June 28, 2014 - June 30, 2014
"Hi Leon, It was an awesome experience! we did all the est the tallest, biggest, fastest oldest in Shanghai and around the world. Tallest building in China, SWFC, the biggest city in the world (population wise), Shanghai, the fastest train in the world,>..."
16 Days Urumqi, Turpan, Dunhuang, Lanzhou, Tianshui, Xian, Xining, Lhasa Tour
By Chris ; Tour Date: June 2, 2014 - June 17, 2014
"Dear Vanessa Indeed our overall impressions about the trip were splendid!!!!I think you did a masterful job in selecting the guides according to our interests. All guides and drivers were so knowledgeable of the local history, accommodating and sensitive>..."
5 Days Guangzhou, Guilin, Yangshuo, Longsheng, Hong Kong Tour
By Cara ; Tour Date: June 8, 2014 - June 12, 2014
"Leon, Our trip was wonderful. Besides that one scheduling issue (which had nothing to do with your services) the trip was a dream. Both Cory and I would recommend China Highlights for your knowledge of the area and clean/friendly/organized service.>..."
Testimonials by Travel Advisors
Travel Confidently with Us

10,000 Satisfied Customers

50 Years in China Travel Industry

Quick Response within 24 hours

Secured Online Payment

Group Tours with Solo Adventure

No Hidden Fees and No Traps