China Travel Testimonials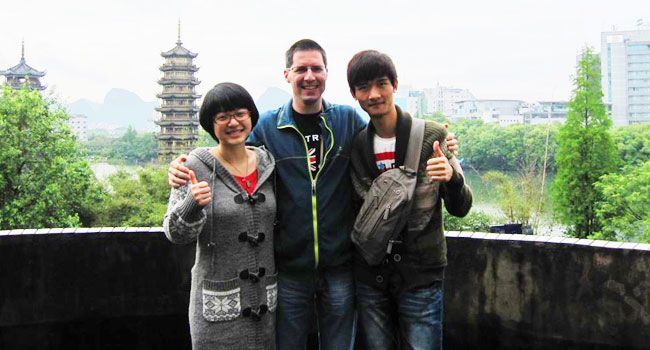 Feedback for Vanessa
Vanessa couldn′t do anything better, and I will surely use her sevice again when in China, and I will recommend her to all other travellers!
- Thomas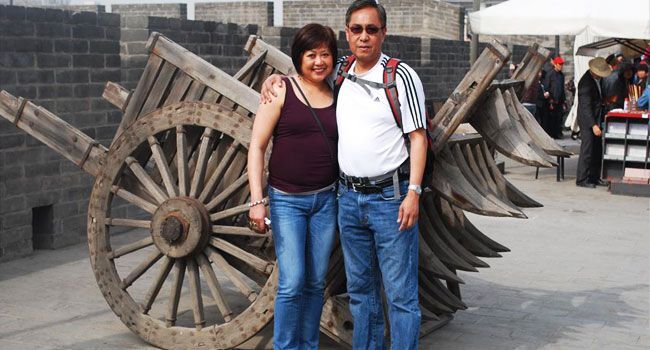 China Travel Testimonials
Sammi's feedback:
"We had a great time in Shanghai and we are now back in Beijing. We had the most wonderful time here in China. It was very educational and life changing. All the guides were great and very helpful. The hotels, the food, the places and most of all, the Chinese people were a great experience. The spirit of the Chinese people is very strong and very kind, generous, family loving, and very hardworking. I admire the spirit of the people.What a great experience! Thank you for arranging this perfect trip. - Marissa"
4 Days Shanghai, Hangzhou, Hong Kong Tour
By Jessica ; Tour Date: February 1, 2014 - February 4, 2014
" Hello, I had a fantastic time, and would like to thank you and the company for organising the tour. I would also like to point out that my guide, Bobby, was great company and made the solo tour fun. I recommend him highly. Jessica >"
4 Days Chongqing, Yangtze, Yichang, Wuhan Tour
By KRISHNAN ; Tour Date: January 31, 2014 - February 3, 2014
"Dear Vanessa Zheng We were returned yesterday to home town after the 3 day Yangtze river cruise tour. Tour arrangement and other facilities made are went well and met our all requirements. We are really enjoyed the tour and thank you very much to you and>..."
29 Days Osaka, Beijing, Datong, Pingyao, Taiyuan, Xian, Luoyang, Zhengzhou, Chengdu, Lijiang, Hong Kong, Taipei, Shanghai, Paris Tour
By Roberta ; Tour Date: December 23, 2013 - January 20, 2014
"Dear Leon; Thank you again. We are Very happy. We had a Very Good experience In China; you are Very Special and professional. And your best guide is Lia who was with Us In Datong and Pingyao. She is The best, an excelent guide and Very Very>..."
10 Days Shanghai, Beijing Tour
By Barry ; Tour Date: July 4, 2013 - July 13, 2013
"Hi Vanessa, Happy New Year ! We were completely satisfied with our China Highlights experience last July. Thank you,Barry >"
China's Golden Triangle by Train
By Julie ; Tour Date: December 29, 2013 - January 7, 2014
"Dear Mr. Long, The tour was fabulous. We had great tour guides. We especially loved Alex. But, all of our guides were excellent. They took good care of us and went above and beyond to make our visit perfect. We saw so many amazing things. Everything went>..."
10 Days Beijing, Datong, Pingyao, Taiyuan, Harbin Tour
By Colin ; Tour Date: December 28, 2013 - January 6, 2014
"Hi Leon- Thanks for checking in. We just landed back in New York a couple hours ago after being stuck in Beijing for an extra night because of flight delays and cancellations. Other than the return travel issues, everything was great. Thanks so much>..."
4 Days Guilin, Yangshuo, Longsheng, Sanjiang Tour
By Zoltan ; Tour Date: December 28, 2013 - December 31, 2013
"Dear Mr Leon, Our trip in Guilin was wonderful. The guide Mr Lele and the driver Mr. Li were helpful and friendly. There is nothing negative to share. We had a great time. Thank you again, Best Regards, Z >"
12 Days Chongqing, Yangtze, Yichang, Wuhan, Changsha, Shanghai Tour
By Neville ; Tour Date: December 22, 2013 - January 2, 2014
"Hello Vanessa Im Dyanne, Nevilles wife. I would just like to let you know that we were very pleased with our holiday package. At first I was a bit nervous about booking a holiday on-line but now know that there was nothing to worry about and would>..."
Testimonials by Travel Advisors
Travel Confidently with Us

10,000 Satisfied Customers

50 Years in China Travel Industry

Quick Response within 24 hours

Secured Online Payment

Group Tours with Solo Adventure

No Hidden Fees and No Traps