China Travel Testimonials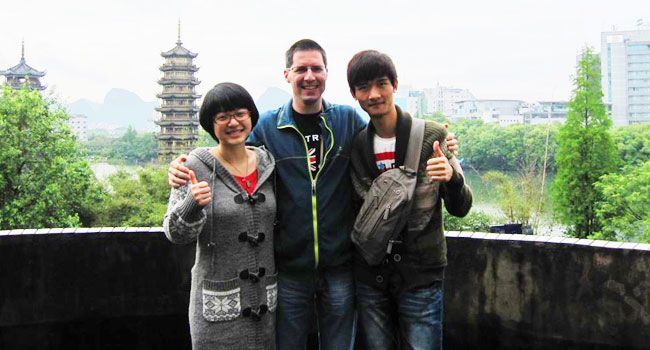 Feedback for Vanessa
Vanessa couldn′t do anything better, and I will surely use her sevice again when in China, and I will recommend her to all other travellers!
- Thomas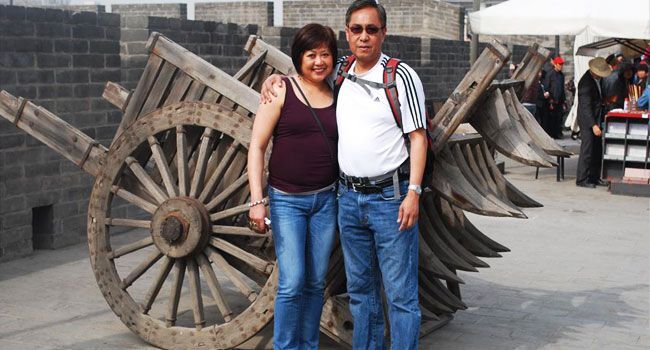 China Travel Testimonials
Sammi's feedback:
"We had a great time in Shanghai and we are now back in Beijing. We had the most wonderful time here in China. It was very educational and life changing. All the guides were great and very helpful. The hotels, the food, the places and most of all, the Chinese people were a great experience. The spirit of the Chinese people is very strong and very kind, generous, family loving, and very hardworking. I admire the spirit of the people.What a great experience! Thank you for arranging this perfect trip. - Marissa"
12 Days Shanghai, Xian, Beijing Tour
By Alice ; Tour Date: May 19, 2014 - May 30, 2014
"Hi VanessaEric & I enjoyed our short stay in China especially with yourwell-organised tour. Your tour guides Hank, Wallace & Patrickwere very helpful, caring ,patient & informative. The drivers drove usexpertly around in China's heavy traffic. We felt>..."
18 Days Guilin, Yangshuo, Chongqing, Yangtze, Yichang, Hangzhou, Shanghai, Xian, Beijing Tour
By Kim ; Tour Date: May 19, 2014 - June 5, 2014
"Hi Vanessa, Thank you for the photograph. The trip is going very well. Regards Kim >"
By James ; Tour Date: May 23, 2014 - May 24, 2014
"Dear Ms. Wen, I have been working with Leon Long on several trips with great satisfaction. I booked the first trip in Sept 2014 on the Yangtze River cruise. We had an enjoyable time and everything was delivered as contracted. We were so happy, we sent>..."
5 Days Xian, Guilin, Longsheng, Yangshuo, Shanghai Tour
By Lucy ; Tour Date: May 14, 2014 - May 18, 2014
"Hi Vanessa, We really enjoyed the Guilin Li River cruise and everything else. We returned from Shanghai last night and glad to be home in Los Angeles too! Thank you for the last minute booking and we are really glad we were able to continue with our>..."
By Gary ; Tour Date: May 9, 2014 - May 9, 2014
"Hello, Leon ... We were 110% satisfied with communications and arrangements and follow-up working with you. Paul was an energetic and knowledgeable guide. We enjoyed our time with him. I will be glad to do this. Thank you, Leon. You are very professional.>..."
By Sheila ; Tour Date: May 1, 2014 - May 4, 2014
"Vanessa,Our trip to Xi'an was wonderful. Our guide Amy was friendly and knowledgable. The Terra Cotta Warriors tour was so impressive. We learned a lot about Chinese history and culture. It was a great trip. Sheila >"
Testimonials by Travel Advisors
Travel Confidently with Us

10,000 Satisfied Customers

50 Years in China Travel Industry

Quick Response within 24 hours

Secured Online Payment

Group Tours with Solo Adventure

No Hidden Fees and No Traps