China Travel Testimonials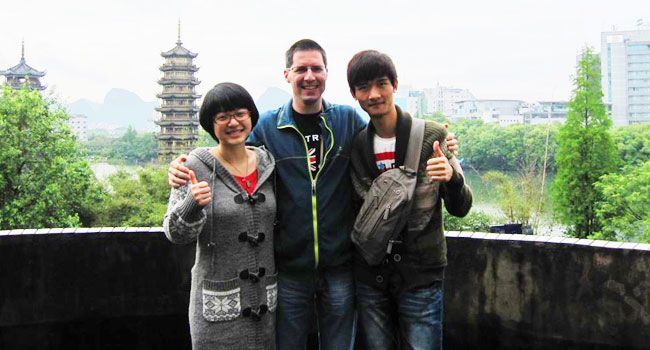 Feedback for Vanessa
Vanessa couldn′t do anything better, and I will surely use her sevice again when in China, and I will recommend her to all other travellers!
- Thomas
16 Days Urumqi, Turpan, Dunhuang, Lanzhou, Tianshui, Xian, Xining, Lhasa Tour
By Christos ; Tour Date: June 2, 2014 - June 17, 2014
"Dear Vanessa, We are home safely after a truly amazing trip that was so well organized. Everything went very smoothly. You are most welcome to use our pictures as you wish. The guides were all terrific and we so enjoyed the different cultural>..."
3 Days Shanghai, Hangzhou, Suzhou Tour
By Tan ; Tour Date: September 4, 2016 - September 11, 2016
"Hi, We have booked a hangzhou and Suzhou tour. Just want to drop a compliment feedback on Vanessa service. She is attentive and efficient in replying our request and questions. Welldone! Regards,Tan >"
4 Days Chongqing, Yangtze, Yichang Tour
By Ngan ; Tour Date: June 8, 2014 - June 11, 2014
"Hi Vanessa Thank you for helping us organising the trip. It was a very pleasant and wonderful experience. The food was excellent and the excursions were good. Once again, thanks for everything! Best regards, God Bless Kate >"
7 Days Shanghai, Chongqing, Yichang, Yangtze Tour
By CORNELIS ; Tour Date: June 6, 2014 - June 12, 2014
"Hi Vivi we had a great time in China the Yantze river cruise was every thing we could have hoped for and all the excursions and guides were spot on . The hotels were great and we would not hesitate to tell anyone about the services that you had provided>..."
12 Days Shanghai, Xian, Beijing Tour
By Alice ; Tour Date: May 19, 2014 - May 30, 2014
"Hi VanessaWe are well rested now.The places we visited were very interesting. The best place was the Watertown in Xian. We like how the guides allowed us to choose our lunches from the restaurant's menu. Also the Peking duck dinner was delicious.You>..."
By Hamza ; Tour Date: May 31, 2014 - June 5, 2014
"Hey Vanessa, The trip was fantastic! I just wanted to apologize for not completing the form, we completely forgot about it. The trip was truly an experience of a lifetime. I was pleasantly surprised by the customer service, especially with Momo and>..."
5 Days Yichang, Yangtze, Chongqing Tour
By Caralyn ; Tour Date: May 19, 2014 - May 23, 2014
"Hi Vivi Yes our cruise was absolutely fantastic. We had a lovely time. Our accommodation and everything about the ship was lovely, The staff, the food just everything was great thoroughly enjoyed it. We both thought the ship was fantastic and would>..."
By MINTI ; Tour Date: May 22, 2014 - May 24, 2014
"Dear Vivi, I am very well and I hope you are doing great, too. I did have great time in China. I have listed my answers as below for your questions. 1. I scheduled my Shanghai trip with China travel and it was so easy to communicate with you every>..."
19 Days Shanghai, Xian, Pingyao, Wutaishan, Datong, Taiyuan, Dunhuang, Turpan, Urumqi, Kashgar Tour
By Christopher ; Tour Date: April 11, 2014 - April 29, 2014
"Hi Vanessa Thank you very much for changing my train.I have had a great trip so far, thank you. My only comment would be that the hotel in Wutiashan is a bit basic. However I understand that all hotels there are pretty similar. All the best Chris >"
10 Days Guangzhou, Xian, Chongqing, Yangtze, Yichang, Shanghai Tour
By CARLOS ; Tour Date: May 11, 2014 - May 20, 2014
"Dear Vanessa,In general, we can say that the trip was very good. Nearly everything went according to plan and there were no incidents.In Xian, the hotel was very nice, although furniture in the rooms is slightly old. The guide was very kind and>..."
Testimonials by Travel Advisors
Travel Confidently with Us

10,000 Satisfied Customers

50 Years in China Travel Industry

Quick Response within 24 hours

Secured Online Payment

Group Tours with Solo Adventure

No Hidden Fees and No Traps