China Travel Testimonials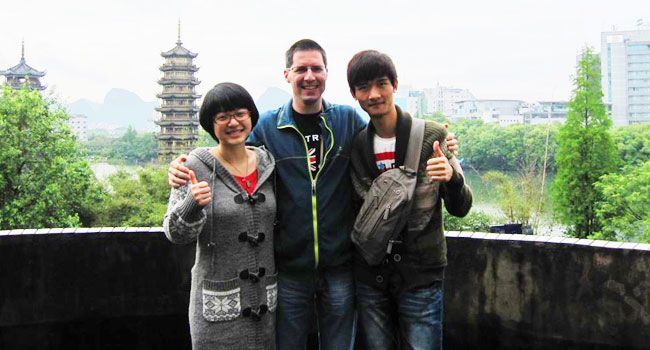 Feedback for Vanessa
Vanessa couldn′t do anything better, and I will surely use her sevice again when in China, and I will recommend her to all other travellers!
- Thomas
4 Days Chongqing, Yangtze, Yichang Tour
By Lawrence ; Tour Date: April 30, 2014 - May 3, 2014
"Dear Vanessa, First I want to thank you for all of the arrangements for the Yangtze River cruise. The experience was excellent and the service was first rate. The arrangements in Yichang are also excellent. Our tour guide, Helen is great and she has been>..."
8 Days Beijing, Lhasa, Shigatse, Dingri Tour
By Caroline ; Tour Date: April 20, 2014 - April 27, 2014
"Dear Vivi, sorry for the late reply. But im so sad to come back home I make nice friends in Tibet and my time there was Amazing, I really love that place and hope after two year come back again! I gonna share with you some pictures. carolina >"
5 Days Yichang, Chongqing, Yangtze Tour
By Cecelia ; Tour Date: April 17, 2014 - April 21, 2014
"Dear Vivi, Overall we loved our trip to China. The people were very friendly and helpful. I think Xian was my favourite place. The cruise ship was very nice, it was non smoking ship which delighted me as I am allergic to cigarette smoke. The side trips>..."
2 Days Hangzhou, Wuzhen, Zhouzhuang, Shanghai Tour
By Kwee ; Tour Date: May 19, 2014 - May 20, 2014
"Dear Ms Wen, I understand you're Ms Vivi Chen's supervisor and I would like you to know that I'm very pleased with the service she has provided me from the onset of my enquiry to date. Even though we had several setbacks, Vivi has always come up>..."
By Javier ; Tour Date: April 26, 2014 - April 27, 2014
"Hello, Vivi, We thoroughly enjoyed our short time in Shanghai, thanks to your arrangements for us. The transfers were excellent and saved us a great deal of time and effort. Julie was very good at showing us the highlights, and Mr. Chen was right there>..."
By Silvia ; Tour Date: April 10, 2014 - April 10, 2014
"Dear Leon, Thank you for your message. Sorry I didn't get back to you earlier, but I visited Japan after China and I've only just got back to the UK. First of all, many thanks for your service. Personally, I thought the trip was fantastic. The guide>..."
By Ann ; Tour Date: March 15, 2014 - March 19, 2014
"Dear Leon, just a note to thank you for the great organization. It was very much appreciated. After having hot weather I was looking forward to the promised cooler weather but mother nature changed her mind. Still we had a marvellous time and would highly>..."
By Lander ; Tour Date: April 12, 2014 - April 13, 2014
"Dear Vivi, I was very satisfied with the service. You and the girl at the border, Catherine, both did a great job. Thank you. Lander >"
17 Days Beijing, Xian, Shanghai, Suzhou, Hong Kong Tour
By Lewis ; Tour Date: March 23, 2014 - April 8, 2014
"Hi Leon As you know we flew back to the states on Tuesday evening。 You planned a wonderful trip for us. It was perfect, except the weather could have been a little bit better. All together a great experience. Thank you. Lewis >"
4 Days Chengdu, Chongqing, Yichang, Yangtze, Wuhan Tour
By Edwin ; Tour Date: March 13, 2014 - March 16, 2014
"Dear Leon Thanks for your email. All you did for us was fine. Everything went to plan. If asked I would say your company is helpful and reliable. You in particular gave us a sense of confidence that all would happen as planned. Thanks for>..."
Testimonials by Travel Advisors
Travel Confidently with Us

10,000 Satisfied Customers

50 Years in China Travel Industry

Quick Response within 24 hours

Secured Online Payment

Group Tours with Solo Adventure

No Hidden Fees and No Traps