China Travel Testimonials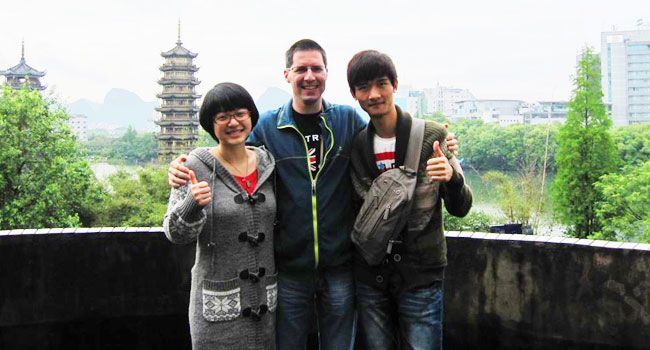 Feedback for Vanessa
Vanessa couldn′t do anything better, and I will surely use her sevice again when in China, and I will recommend her to all other travellers!
- Thomas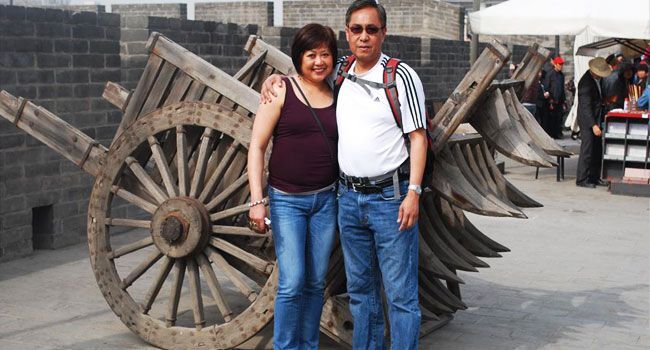 China Travel Testimonials
Sammi's feedback:
"We had a great time in Shanghai and we are now back in Beijing. We had the most wonderful time here in China. It was very educational and life changing. All the guides were great and very helpful. The hotels, the food, the places and most of all, the Chinese people were a great experience. The spirit of the Chinese people is very strong and very kind, generous, family loving, and very hardworking. I admire the spirit of the people.What a great experience! Thank you for arranging this perfect trip. - Marissa"
6 Days Kunming, DongChuan Tour
By Geokkeng ; Tour Date: November 12, 2013 - November 17, 2013
"Hi Vivi We'd like to thank you so much for helping to arrange our wonderful trip to Kunming. My husband, sister-in-law & I thoroughly enjoyed ourselves & gained insights into urban, modern Kunming, which totally surprised us, & rural Dongchuan, which>..."
6 Days Hong Kong, Guilin, Yangshuo, Sanjiang, Longsheng, Shanghai Tour
By Roland ; Tour Date: November 8, 2013 - November 13, 2013
"Dear Leon, I have been back home for a few days. The trip that you customized was overall interesting. The Li river cruise was marvellous under the sun. In Dong and Yao minority villages people were very friendly to us. We had good hotels, a>..."
19 Days Amsterdam, Chengdu, Lhasa, Chongqing, Yichang, Yangtze, Wuhan, Guilin, Longsheng, Yangshuo, Guangzhou Tour
By Andy ; Tour Date: August 16, 2014 - September 3, 2014
" Hello Vicky, we would just like to say how greatfull we both are with the work Leon has done yet again on our tour back to china, we must have got him to change it at least 7 times, ask lot of things, and he has change it and replay to us the next day.>..."
By Randy ; Tour Date: October 25, 2013 - October 31, 2013
"Hi Vanessa The agenda of my trip was great. The vehicle and driver were also fine. Randy >"
By Patsy ; Tour Date: November 3, 2013 - November 5, 2013
"Thank you for your email Vanessa. Our trip to Xi'an was all that we had hoped for, with the exception of the air quality and our room at the Sofitel. Although adequate, the room itself was a bit tired, compared to the public areas.We will certainly>..."
By Daniel ; Tour Date: November 2, 2013 - November 4, 2013
"Dear Vanessa Please find attached 2 pictures which you may publish Further feedback: Tour guide: very knowledgeable, friendly, always on time, safety conscious (for example when crossing roads, in crowds etc.) Hotel: clean, safe, high quality.>..."
14 Days Shanghai, Guilin, Yangshuo, Beijing, Xian Tour
By Ulrich ; Tour Date: October 21, 2013 - November 3, 2013
"Dear Leon In fact, we had a great time in China. Everything was working perfectly, everything well organised. I want to thank you and all your colleagues who were with us during the trip. Wish you all the best! Ulrich >"
5 Days Kuala Lumpur, Kunming Tour
By Joceylin ; Tour Date: December 26, 2015 - December 30, 2015
"pWe had a blast! We really really had a good experience and you were great!/p pOur guides were wonderful - even when we changed things around a bit. They were very accommodating/p pIf I return, I want to spend more time in Shanghi!/p pThanks>..."
By Osamu ; Tour Date: November 1, 2013 - November 2, 2013
"Hi Vanessa, I am still in Shanghai but will be leaving very soon, and YES, I have very good time with Patrick guiding me around. His pace was just right for me for I am a quite fast mover and do love to go around in fast pace. He was also good at waiting>..."
Testimonials by Travel Advisors
Travel Confidently with Us

10,000 Satisfied Customers

50 Years in China Travel Industry

Quick Response within 24 hours

Secured Online Payment

Group Tours with Solo Adventure

No Hidden Fees and No Traps