China Travel Testimonials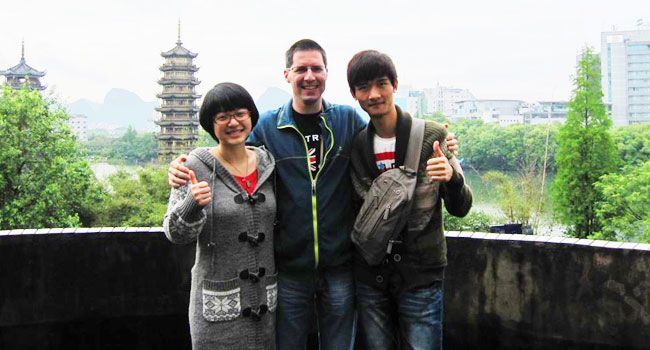 Feedback for Vanessa
Vanessa couldn′t do anything better, and I will surely use her sevice again when in China, and I will recommend her to all other travellers!
- Thomas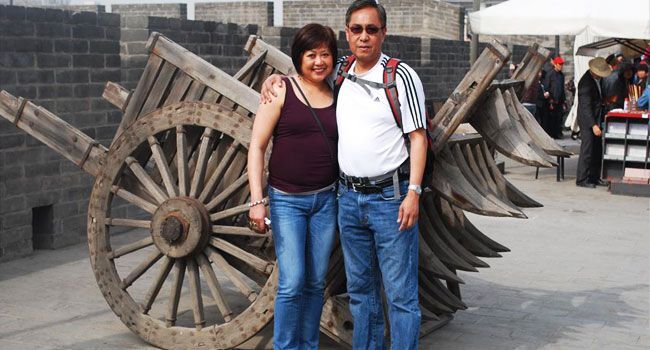 China Travel Testimonials
Sammi's feedback:
"We had a great time in Shanghai and we are now back in Beijing. We had the most wonderful time here in China. It was very educational and life changing. All the guides were great and very helpful. The hotels, the food, the places and most of all, the Chinese people were a great experience. The spirit of the Chinese people is very strong and very kind, generous, family loving, and very hardworking. I admire the spirit of the people.What a great experience! Thank you for arranging this perfect trip. - Marissa"
9 Days Shanghai, Xian, Beijing, Hong Kong Tour
By Ronald ; Tour Date: March 6, 2014 - March 14, 2014
"Hi Vicky I cannot praise Leon enough for the excellent service he has given us regarding our impending trip to China in March, 2014. He has been so quick to answer any questions we have had and put our minds to rest. We all look forward to visiting>..."
6 Days Beijing, Xian, Chongqing, Yangtze, Yichang, Shanghai Tour
By Zoe ; Tour Date: March 30, 2014 - April 7, 2014
"Hello Miss. Wen, I just wanted to write and say how impressed I am with Leon Long. I have booked a trip with him and he has been wonderful. I have been a very difficult customer; I have changed schedules and added extra people and he has always been>..."
4 Days Hong Kong, Guilin, Yangshuo Tour
By William ; Tour Date: December 11, 2013 - December 14, 2013
"Vanessa, We had a great time. Lili took good care of us and made sure that our rooms were set up properly with plug adapters and extension cords for my sleep apnea machine. All of her suggestions for our evening meals worked out well and the lunches>..."
7 Days Shanghai, Suzhou, Hangzhou Tour
By Peter ; Tour Date: December 12, 2013 - December 18, 2013
"Shanghai Tour This is not my first time in Shanghai, Suzhou or Hangzhou but it is the first time I am here on holiday instead of work. In my previous trips, I did not have the opportunity to see 3 cities. But on this trip I made it a point to visit a few>..."
By Jacqueline ; Tour Date: December 7, 2013 - December 7, 2013
"Vivi Wonderful, thank you...Yang Yang was an awesome guide and the drivers who picked me up in Guilin at the hotel were great too... Jackie Hello, Vivi Chen did an excellent job booking my trips from Guilin to Yanshuo, the trip in the van to the>..."
By Jonathan ; Tour Date: December 1, 2013 - December 1, 2013
"We enjoyed the tour eapecially because of Helen who was very kind and accommodating. Thank you once again. >"
22 Days Beijing, Shanghai, Zhouzhuang, Suzhou, Guilin, Sanjiang, Longsheng, Longji, Yangshuo, Guangzhou Tour
By Ian ; Tour Date: November 8, 2013 - November 29, 2013
"We home ok. the holiday was good. regards ian, . >"
2 Days Shanghai, Hangzhou Tour
By Leslie ; Tour Date: November 2, 2013 - November 3, 2013
"Hi Leon, My sincere apologies for my delayed response. Yes! We loved Hangzhou. The hotel was good, the guide was terrific. The guide was able to plan with the driver how to maximize our time in the city in spite of heavy, uncontrolled traffic>..."
7 Days Guilin, Chongqing, Yangtze, Yichang, Wuhan, Guangzhou Tour
By Angela ; Tour Date: November 13, 2013 - November 19, 2013
"Hello Leon We had a great time in Guilin and on the Yangtze, in particular we loved the Li River and the Three Gorges. All three guides from China Highlights we met are very professional and helpful. Avan met us with a big smile when we arrived in>..."
Testimonials by Travel Advisors
Travel Confidently with Us

10,000 Satisfied Customers

50 Years in China Travel Industry

Quick Response within 24 hours

Secured Online Payment

Group Tours with Solo Adventure

No Hidden Fees and No Traps